14 characters. Approximately 5 minutes running time. Short play about fitting in, featuring an all-animal cast!
As the African jungle animals rush their kids to the school bus, a new student has a difficult time fitting in with the others. When a tummy-ache crisis arises, the entire herd learns that finding new solutions to problems often requires making new friends with strangers. The laughs run wild and life lessons roam free in this funny and heartwarming play about the benefits of getting along with others.
Terence Patrick Hughes writes plays for all ages. His children's plays include adaptations for middle and high school of Shakespeare's A Midsummer Night's Dream and The Tempest, and a comic spin on Christopher Marlowe's 'Doctor Faustus'. His shorter plays for grades K-4 offer a variety of adaptations from world history and mythology.  His grown-up plays include LINES, Fake Plastic Love, A Harmony of Both, and Recess at Our Lady of the Bleeding Heart, Mind, and Spirit – Once Reformed. Other plays include Tea & Misery, Benched, Finding the Rooster, and Farewell Evenbrook. The New York Times noted that his work "…explores heavy subject matter with humorous dialogue and strong characters". His plays have been developed and produced with the Lark, Horse Trade, Seven Collective, 13th St. Rep, Eden Prairie, Ovenbird, Playwrights Roundtable, and Boomerang theatres. He loves his wife, Danielle, and two kids, Harrison & Bb.
Excerpt from the play:
CHARACTERS:
AFRICAN ELEPHANT DAD
AFRICAN ELEPHANT MOM
AFRICAN LIL ELEPHANT
CHEETAH
CHEETAH JUNIOR
ASIAN ELEPHANT KID
TIGER ONE
TIGER TWO
LION KING
LION QUEEN
LION TEENAGER
CROCODILE
MONKEY BUS DRIVER
TENREC
An animal school bus stop, somewhere deep in an African jungle. ELEPHANT DAD, ELEPHANT MOM and LIL ELEPHANT enter in a hurry.
DAD
I hope we didn't miss the animal bus.
MOM
Lil Elephant can't be late for school again.
LIL
Miss Zebra said that if I'm late one more time I can't go on the field trip to Madagascar.
DAD
You need to wake up earlier in the morning.
MOM
Maybe we should get you a hyena alarm clock.
LIL
Guys, we sleep in a savannah. It's so relaxing!
CHEETAH and CHEETAH JUNIOR enter from another part of the stage.
CHEETAH
Please, Junior. You have to take the bus to school. It's the only thing in the jungle that's faster than us.
JUNIOR
No, I want you to give me a piggy-back like we did when I was little.
CHEETAH
Big kids don't get piggy-back rides.
JUNIOR
You've never seen how the other animal kids behave on the bus.
ASIAN ELEPHANT KID enters
Why Subscribe?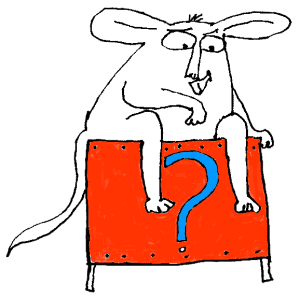 Inside Drama Notebook, you will find a huge collection of well-organized lesson plans, scripts for kids, drama activities, 50 drama games on video and more! Join today and dramatically reduce your planning time while delivering fresh, innovative drama lessons to your students! If you are new to teaching drama, this site will be a Godsend! You will immediately feel confident about teaching drama like an expert. The site guides you step-by-step and provides you with materials that you can use right away with your students.
If you have been teaching for years, Drama Notebook will inspire you with a fresh new approach and innovative ideas!
The site is packed with original, innovative lessons and activities that you will not find anywhere else—and new materials are added monthly.