3 characters. Flexible casting. 4 pages in length. Approximately 5 minutes running time. A short Christmas elf comedy for kids and teens written by Karen Massey.
Elf Locker Room is a short comedy about the stresses of being a mall elf during the holidays. Three elves complain about managing the line of children waiting to see Santa. Between missing bells, ruthless beard-pullers, and twelve-hour days, will the elves remember what made them want to become mall elves in the first place? A great Christmas scene for kids and teens!
Karen Massey has been teaching middle school theatre arts for 4 years in Blairsville, GA. She is not really a writer but like all teachers does what needs to be done to meet the students needs.
Excerpt from the play:
CAST OF CHARACTERS:
ELF 1
ELF 2
ELF 3
(ELF 1 enters and sits down exhausted)
ELF 1
Phewwww, what a day.
ELF 2
(enters and flops down next to ELF 1) You got that right. These 12 hours days are killing my feet.
ELF 3
(enters right behind ELF 2) You can say that again. Look at this? The bells on my shoes are missing. AGAIN. (show the others his shoes)
ELF 1
Those kids sure can be ruthless.
ELF 2
Did you hear about the one kid that tried to pull on Santa's beard?
ELF 1 & 3
(they ad lib) No/ I didn't see that/must have been on break.
ELF 2
So this little kid reaches up and grabs Santa by the beard and starts pulling and pulling and pulling.
ELF 3
Nooooo.
ELF 2
Yes. So when the beard doesn't move, the kid just pulls harder and harder.
ELF 1
Ohhhh, poor Santa.
ELF 2
Then Santa starts to scream, and when Santa screams the kids mom starts screaming and then the kid starts screaming. Well, when the kid started screaming the mom just went off on Santa, whacking him with her purse.
ELF 3
What did you do?
ELF 2
Mall security came running. They thought it was a hold up or something. It took two cops to pry the kid off of Santa.
ELF 1
Sounds like you had the same kind of shift that I did.
Why Subscribe?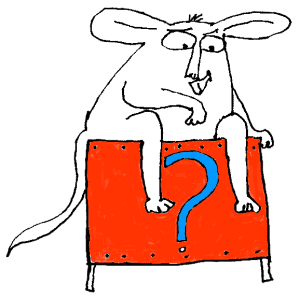 Inside Drama Notebook, you will find a huge collection of well-organized lesson plans, scripts for kids, drama activities, 50 drama games on video and more! Join today and dramatically reduce your planning time while delivering fresh, innovative drama lessons to your students! If you are new to teaching drama, this site will be a Godsend! You will immediately feel confident about teaching drama like an expert. The site guides you step-by-step and provides you with materials that you can use right away with your students.
If you have been teaching for years, Drama Notebook will inspire you with a fresh new approach and innovative ideas!
The site is packed with original, innovative lessons and activities that you will not find anywhere else—and new materials are added monthly.