15 characters. 8 pages in length. Approximately 10-15 minutes running time. A mystery written by award-winning playwright, Barbara Henderson.
*Everything Leaves A Mark is a spine-tingling mystery about a choice made by two of the country's most eminent archaeologists, decades earlier. When they both receive letters indicating the whereabouts of money that had mysteriously disappeared, their curiosity gets the better of them. Ignoring the rumors of curses, they soon find out that everything leaves a mark.
*This play does involve a brief scene in which teenagers bring in cigarettes and beer.
Barbara Henderson is a German-born novelist and playwright and has lived in Scotland since 1991. She acquired an MA in English Language and Literature, a husband, three children and a shaggy dog along the way. She now teaches drama, although if you dig deep in her past you will find that she has earned her crust as a puppeteer, relief librarian and receptionist among others. Barbara is the author of Fir for Luck and Crystal-Kite, shortlisted Punch, both historical novels for children, and children's eco-thriller Wilderness Wars, all published by Cranachan. She is a member of the Society of Children's Book Writers and Illustrators and has won several national and international short story competitions. She lives in Inverness in the Highlands of Scotland.
Excerpt from the play:
CAST OF CHARACTERS
The Dexter family:
MUM
DAD (DANNY)
BENNY    
JEMIMAH 
SOPHIE
POSTIE
FINGERS FENTON
BERNICE
BILLY
TEENAGER 1
TEENAGER 2
TEENAGER 3
TEENAGER 4
TEENAGER 5
NEWSREADER
Scene 1
(Dexter Family living room. Kids play on floor and squabble over toys. Mum getting ready to go to aerobics class, Dad reading paper. Benny on phone.)
MUM
(Looks at watch, looks at watch again and panics.) Oh no, I'm so late! Danny!
(Dad ignores her; she sighs)
MUM
Right, kids, I'll be back in a while. Where did I put my yoga mat? Ok. Ok. Be good for your dad. Bye. (Runs out, waving car keys. Door closes)
DAD
(absentmindedly) Bye.
(This carries on; Postie whistling in distance; Kids play/Dad reads.)
(Postie delivers the envelope, whistling and carrying heavy post bag.)
BENNY
Dad, there's a letter for you.
DAD
(absent-mindedly reading paper)  All right. Let's see. (Dad gets up, walks to front of stage and rips open the envelope. At this, the kids freeze in a freeze frame.)
DAD
(reading aloud as if to himself)
"Everything you need is contained in these instructions. The money is hidden at the place where the path leaves the road at a sharp right turn. It is buried beneath the tree with the cross mark on the trunk, low in the grass. Good luck." (looks around to check no-one's listening) 
(Kids start moving again.)
DAD
You shouldn't be inside on a lovely day like this. Do some exercise, like your mother. Benny!
BENNY
What?
DAD
Take you sisters to the park for a bit.
BENNY
Oh, come on, Dad!
SOPHIE
It's so hot!!
JEMIMAH
And Sophie and I want to watch…
(Dad whacks Benny round head with newspaper.)
DAD
Don't give me cheek! Fresh air's good for you! (shouts)  For all of you! Go!
(Kids grab sunhats and sunscreen. Benny waits for Dad to turn his back and grabs phone. Dad throws a packet of crisps after them.)
DAD
Don't come back before lunch. (Checks that they're gone. Walks over to the phone. Finds secret number and dials.)
Scene 2
(Split stage – Dad and Fingers Fenton on phone.)
FINGERS
Danny – I didn't even know you were still in town.
DAD
Did you get a note?
FINGERS
What do you mean?
DAD
About the money?
FINGERS
Right. That. Yes. But we took that cash from the tomb years ago and none of us know where it went, just that it disappeared from the safe without as much as a fingerprint on the lock.
DAD
Weird, don't you think. When the supposed curse on the money said…
FINGERS
Everything leaves a mark, yes. Come in, Bernice! I'm just on the phone. Won't be a sec.
Why Subscribe?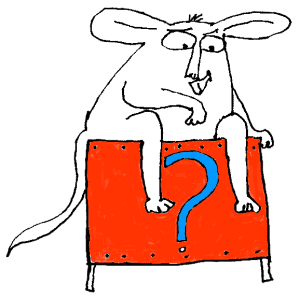 Inside Drama Notebook, you will find a huge collection of well-organized lesson plans, scripts for kids, drama activities, 50 drama games on video and more! Join today and dramatically reduce your planning time while delivering fresh, innovative drama lessons to your students! If you are new to teaching drama, this site will be a Godsend! You will immediately feel confident about teaching drama like an expert. The site guides you step-by-step and provides you with materials that you can use right away with your students.
If you have been teaching for years, Drama Notebook will inspire you with a fresh new approach and innovative ideas!
The site is packed with original, innovative lessons and activities that you will not find anywhere else—and new materials are added monthly.