6 characters. 1F, 1M, 4 Either. 16 pages in length. Approximately 15-20 minutes running time. A funny, warm comedy for teens and adults written by Corrina Bryant.
Felix is a comedy about a young couple, Amy and Ben. Amy is a writer and struggling to get any recognition, Ben is a loyal and loving boyfriend who comes up with an ingenious idea to help Amy find the creative juices she is looking for. On the brink of success, Ben gatecrashes Amy's pitch in a bid to help her 'seal the deal'. A funny, warm comedy for teens and adults, touching on topical news issues.
Corrina Bryant is a freelance writer living in London.  She has written for radio, magazines, local and national press and media websites.  Corrina has written plays for the Director's Cut Theatre Company showcase at the Southwark Playhouse in London, as well as written for professional actors performing at fringe theatres in the city.  She is currently writing a novel for teenagers/young adults and is delighted to be writing for Drama Notebook.  She wishes all the students and teachers every success in their work and would love to hear from them.
Excerpt from the play:
CAST OF CHARACTERS
Amy: late 20s/early 30s. Struggling writer (F)
Ben: late 20s/early 30s. Amy's boyfriend (M)
Charlie: Café Worker. Any age (M/F)
Roxy: Television Producer. Any age (M/F)
Jonty: Television Director. Any age (M/F)
Dan: Head of Children's TV. (Any age (M/F)
INT: Kitchen. Amy is sitting at the table with a laptop. Ben is clearing up.
Scene 1
Amy
I can't work like this!
Ben
Sorry.
Amy
It's not your fault. It's just there are too many distractions. Too much noise!
Ben
What noise?
Amy
Just life noise – washing machine, cars, birds, you.
Ben
I'll shut up then.
Amy
Headphones!
Ben
What?
Amy
Headphones. I'll wear headphones. (Pause) That's better – I can't hear you now
Ben
Great.
Amy
What?
Ben
Nothing.
Amy
What did you say? I can't hear you – I'm wearing headphones! (Pause) It's not happening. There's just nothing there.
Ben
Writer's block? Isn't that what it's called?
Amy
Oh, my God! I can't believe you said it!
Ben
What did I say?
Amy
I am totally jinxed now.
Ben
What did I do?
Amy
I can't believe it! Tell me I don't have it.
Ben
You don't have it.
Amy
Oh, God – I do have it!
Ben
How long will it last?
Amy
Weeks, months, maybe years. Maybe forever! There's no cure. It's like one of those dormant conditions that just flare up overnight. Like eczema. You go to bed looking and feeling normal and then wake up with skin like a crocodile! Then you have to fight the desire to attack as you watch it spread over your entire body, like red hot angry lava spilling down its volcano, until you can't take it anymore and so you succumb and you let yourself go and it feels so good and you momentarily bask in relief, but then it's back and it is so much worse than before and this time you just don't care about the consequences and so you fight back with every ounce of your being and you cry out in pain, you're bleeding and your skin is red raw, but you're at war and you're going to fight until the bitter end, which eventually comes and then you stop, covered in blood, dripping in sweat, exhausted and you realize you've lost. You're defeated, your finger nails are broken and dead skin hangs from them like rags.
Ben
Wow! Are you sure you have it?
Amy
Definitely. But I'm going to face it head on. I'm going out to find inspiration. A change of scenery and a fresh prospective on the world – this will be my perfect remedy!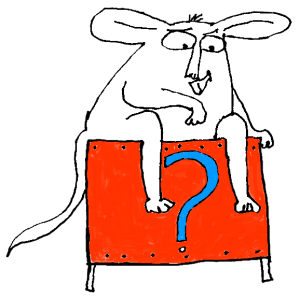 Inside Drama Notebook, you will find a huge collection of well-organized lesson plans, scripts for kids, drama activities, 50 drama games on video and more! Membership is only $9.95 a month. Join today and dramatically reduce your planning time while delivering fresh, innovative drama lessons to your students!
If you are new to teaching drama, this site will be a Godsend!
You will immediately feel confident about teaching drama like an expert. The site guides you step-by-step and provides you with materials that you can use right away with your students.
If you have been teaching for years, Drama Notebook will inspire you with a fresh new approach and innovative ideas!
The site is packed with original, innovative lessons and activities that you will not find anywhere else—and new materials are added monthly.