3 characters. 1F, 1M, 1Either. 3 pages in length. Approximately 5 minutes running time. A short play for children about the perfect Christmas gift written by Phyllis J. Perry.
For You or for Me? is a short play for three children. It's Christmas Eve and Eloise and Greg will be getting together along with their families to exchange gifts. But first, they both have to purchase the perfect gift for each other. The trouble is, they don't have any idea what the other would really like. Needless to say, this Christmas Eve will be a very unusual gift exchange!
This play is also included in Plays For You And A Friend Or Two, a compilation of twelve short plays, each with 2 or 3 characters, and simple staging. The plays are written for elementary school children and include: THREE STICKS; LOST AND FOUND; THE BEST BIRTHDAY EVER; THE MAGIC HAT; PIRATE TREASURE; CALYPSO, THE ROYAL DRAGON; TWO FUSSY FROGS; IN THE CAVE; GLOOMY, RAINY DAY; NEVER EMPTY STEW POT; HICCUPS; and FOR YOU OR FOR ME?. These fun plays are full of friendship, humor, fantasy, and magic and children will love to perform them in class or on stage!
Phyllis J. Perry lives in Boulder, Colorado. She is a graduate of the University of California, Berkeley, holds a Masters Degree from San Francisco State, and a doctorate from the University of Colorado, Boulder. She has been active in three community theaters. Phyllis is a retired teacher who writes for children and adults. She writes fiction and nonfiction books, poetry and plays. A list of her 92 books can be found on her web site, www.phyllisjperry.com.
Excerpt from the play:
CAST OF CHARACTERS
THE PLAYERS:
A clerk in a toy store, Eloise, and Greg
SETTING:
It's December 24th, time for last minute Christmas shopping in the toy store.
PROPS:
Two packages, one is supposed to be a science kit and one is supposed to be a painting kit, wrapping paper, some pretend money to pay for their presents.
AT RISE: Eloise is looking at a science experiment kit.
CLERK
We carry a lot of different science experiment kits, but this one, The Wizard's Lab, is certainly my favorite. It's high quality and offers so many possibilities for safe experiments and it's on sale.
ELOISE
Oh, yes, I know. I've been keeping an eye on it. I'm going to buy one for myself if I get any Christmas money. It's a great set! Today, I'm getting something for my friend and neighbor. Our families get together every Christmas Eve. Usually, my mother buys the gifts, but this year she said I could pick it out myself.
CLERK
Does your neighbor enjoy doing science experiments?
ELOISE
Who doesn't? A science lab is more fun than anything. Actually, I don't think Greg has done many experiments, but I'm sure that's because he doesn't have The Wizard's Lab. He's sure to love it. It's such a fantastic set!
CLERK
(Looks doubtful.) Well, yes, but if you don't think he's really interested in science experiments, you know, we have lots of other great possibilities. We've got the newest computer games, radio controlled cars, soccer balls.
ELOISE
No, thanks, I'll take The Wizard's Lab. No doubt about it. It's the best thing in your store.
CLERK
(Rings up the sale.) I'll wrap this for you in some candy cane paper. (He wraps box and hands it to her.) There you are! I hope your friend likes his gift. Merry Christmas!
ELOISE
The same to you. (She leaves.)
(A moment later someone else enters the store.)
CLERK
May I help you?
GREG
I'm shopping for a present for my neighbor. Usually my mom gets her something, but this year she said I should pick it out myself. Then I put it off until the last minute. We exchange presents on Christmas Eve. (He walks over to a counter that has art supplies.) Wow! Just look at this pastel set!
Why Subscribe?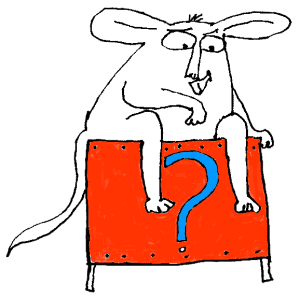 Inside Drama Notebook, you will find a huge collection of well-organized lesson plans, scripts for kids, drama activities, 50 drama games on video and more! Join today and dramatically reduce your planning time while delivering fresh, innovative drama lessons to your students! If you are new to teaching drama, this site will be a Godsend! You will immediately feel confident about teaching drama like an expert. The site guides you step-by-step and provides you with materials that you can use right away with your students.
If you have been teaching for years, Drama Notebook will inspire you with a fresh new approach and innovative ideas!
The site is packed with original, innovative lessons and activities that you will not find anywhere else—and new materials are added monthly.