28 characters. 11F, 10M, 7 Either; 35 pages long. Approximately 30-45 minutes running time. A drama for teens written by Quinn Baldwin.
Four Square is the action-packed tale about a young teen named Elizabeth and her fight to save the school library from closure. It's going to take $50,000 to keep it open which means she'll have to come up with something better than another bake sale. When she enters the Annual Four-Square Shoot-Out tournament, she'll either win the $50,000 prize money or a trip to the emergency room! This play for teens teaches about staying true to yourself and remembering the importance of friends and family.
Quinn Baldwin has been a middle school English teacher and librarian for over 16 years. He is currently a middle school library media specialist. He lives in Oklahoma with his wife and two children. He has written several books including The Accidental Superheroes, Crossover, The Confessions of Justin Malone, and (Alleged) Teen Bank Robber which have captivated hundreds of pre-teens and teenagers alike and won the Page Turner Award on the Page 99 Project.
Excerpt from the play:
 CAST OF CHARACTERS
ELIZABETH #1
ELIZABETH #2
JJ
JACKSON
TODD
MRS. SHARP
DANIELLE
BENJAMIN
AMY
LESLIE
DAD
MOM
GRANNY
BARBARA
WIGGLESWORTH
TIGER
REFEREE
JUSTIN MALONE
CAMERAWOMAN
STUDENT #1
STUDENT #2
STUDENT #3
STUDENT #4
SUGAR
YOUNG MR. TIGER
YOUNG GRANNY
COMMERCIAL SPOKESPERSON #1
COMMERCIAL SPOKESPERSON #2
SCENE I
(CURTAIN opens on 1st ELIZABETH, JJ and JACKSON sitting in library, reading. MRS. SHARP, the librarian, works at her desk.)
(1st Elizabeth has all Elizabeth lines until Scene 7)
ELIZABETH
(Closes her book)
That book was so good.
JACKSON
Finished already? You just checked it out this morning.
ELIZABETH
I just couldn't put it down, Jackson, this underdog story about a courageous rabbit.
JACKSON
(Laughs)
A rabbit was an underdog?
ELIZABETH
He moved his whole family to another home.
JJ
(Shakes head)
He ran away? What kind of hero is that?
ELIZABETH
Some fights you just can't win.
JACKSON
You coming with us to Conoco after school today? (Dreamily) Doritos…Skittles…Slim Jim's…
ELIZABETH
I can't. See you guys tomorrow.
(Grabs a book off the cart and walks toward Mrs. Sharp's desk. TODD ENTERS, head bent over phone)
Hi, Todd!
(TODD doesn't look up and EXITS. Sighs)
JJ
(To Jackson)
Why don't you just ask her, dude?
JACKSON
(Horrified)
Ask her out! I can't!!!
(EXITS with JACKSON)
(SOUND EFFECT: Phone rings. Answers phone)
MRS. SHARP
Hello? (Pause) What?
(ELIZABETH looks up with alarm)
You can't be serious. What about these kids? (Pause) No, it's not okay! (Slams phone down, puts her face in hands and cries)
ELIZABETH
(Holds book out)
Can I check out a book?
MRS. SHARP
While you still can, I guess.
ELIZABETH
What's that supposed to mean?
MRS. SHARP
They're shutting down the library next semester. Every book will be sold.
ELIZABETH
What?! Why?!
MRS. SHARP
Budget cuts. The State needs money for more fighter jets or something.
ELIZABETH
We have to do something!
MRS. SHARP
You wouldn't happen to have $50,000, would you? (Laughs deliriously through her tears)
Course not.
(ELIZABETH holds out a tissue box, throws the box over her shoulder and drops her head to the desk. CURTAIN)
SCENE II
(SOUND EFFECT: School bell rings. DANIELLE, BENJAMIN, LESLIE & AMY ENTER on FRONT STAGE in front of closed curtain next to tree prop and commence playing four square. ELIZABETH ENTERS on other side of stage, reading. The ball bounces in her direction.)
DANIELLE
Little help here!
ELIZABETH
(Points to herself)
Me?
LESLIE
No, First Lady Ivanka Trump! Yes, you!
BENJAMIN
Move it or lose it, honey!
(ELIZABETH picks up ball and attempts to hit it back but knocks over the tree. PLAYERS fall on ground, laughing)
AMY
You guys see that?
DANIELLE
My dog can play four square better than her! And, he's only got three legs!
(ELIZABETH EXITS, upset. PLAYERS, still laughing, EXIT)
Why Subscribe?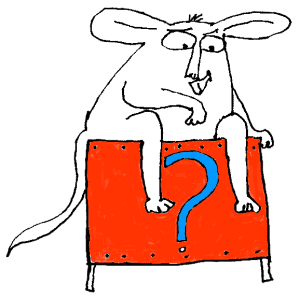 Inside Drama Notebook, you will find a huge collection of well-organized lesson plans, scripts for kids, drama activities, 50 drama games on video and more! Join today and dramatically reduce your planning time while delivering fresh, innovative drama lessons to your students! If you are new to teaching drama, this site will be a Godsend! You will immediately feel confident about teaching drama like an expert. The site guides you step-by-step and provides you with materials that you can use right away with your students.
If you have been teaching for years, Drama Notebook will inspire you with a fresh new approach and innovative ideas!
The site is packed with original, innovative lessons and activities that you will not find anywhere else—and new materials are added monthly.