15 characters. Flexible gender casting, as characters are all animals. Approximately 10 minutes running time. Short play about a skunk who wants to make friends.
Fred the Skunk just wants to make friends, but the animals of the forest want nothing to do with a stinky skunk. But when a grumpy bear comes around and threatens the other animals, it's Fred who saves the day! If you are looking for a fun story with a simple and timeless message that anyone can understand, then this is a great script to use with your students. There is plenty of opportunity to add or change the animals depending on the size and tastes of your young actors.
Chuck Novatka is an actor, writer, director and educator who believes that the dramatic arts are the richest place to build a child's self-confidence. Many of his writings are inspired through the collaborative work with his students, which he feels gives them a shared quality for audiences of all ages. When Chuck is not writing plays, he enjoys thinking up stories that can be told from a father's perspective. His greatest audience is his two children and his wife Mary (especially because of their brutal honesty).
Excerpt from the play:
CHARACTERS
NARRATOR
MOMMA SKUNK
PAPA SKUNK
FRED 
BUNNY 1
BUNNY 2
BUNNY 3
BEAVER
SQUIRREL
CHIPMUNK
RACCOON(S)
CARDINAL
DEER
BEAR
TIME: Present. Daytime.
SETTING: A lush forest.
NARRATOR:
Fred was a skunk, but anybody with a pair of eyes could have seen that. The part that worried Fred's parents, as he set out on his own, was not that one could see he was a skunk, but rather one could smell that Fred was a skunk.
MOMMA SKUNK:
Now Fred, remember that some of the other forest animals may not be so nice. Oh, Papa, our little skunk is now a big skunk. My little baby. (She begins to cry).
PAPA SKUNK: (Also crying)
Goodbye, son. Remember to beware of humans and bears. Oh, and watch out for poison ivy. Momma and I love you very much!
(MOMMA and PAPA wave goodbye and exit offstage).
NARRATOR:
So, Fred began making his way deeper into the forest. Eventually, he came upon a small clearing where some bunnies were playing a game.
FRED:
Hello friends. What are you doing?
BUNNY 1:
We are playing a game we call "Ring Around the Bunny Tail".
FRED:
Sounds like fun! May I play?
BUNNY 2:
Sure!
BUNNY 3:
But first you have to show us your tail.
(FRED turns around, and THE BUNNIES, immediately recognize him as a skunk.)
BUNNIES 1,2,3:
Ah! A skunk! Run!
FRED:
Wait! Come back! I want to be your friend. I won't spray you.
NARRATOR:
But it was too late. The bunnies had already hopped far away. So, Fred kept walking until he came upon the edge of a river. There he found Mr. Beaver building his new home.
FRED:
Hello, who are you? My name is Fred.
BEAVER:
My name is Dustin. Pleasure to meet you.
FRED:
What are you doing with all those sticks and mud?
BEAVER:
I am building my new home.
FRED:
Wow! How do you do that.
BEAVER:
First, I chew down some trees, then I pat them together with mud, using my flat tail. See?
FRED:
Sounds like great fun! Can I try?
(FRED turns around exposing his tail.)
BEAVER:
Gross! A skunk! Get Away from my new house!
Why Subscribe?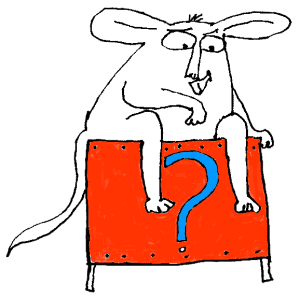 Inside Drama Notebook, you will find a huge collection of well-organized lesson plans, scripts for kids, drama activities, 50 drama games on video and more! Join today and dramatically reduce your planning time while delivering fresh, innovative drama lessons to your students! If you are new to teaching drama, this site will be a Godsend! You will immediately feel confident about teaching drama like an expert. The site guides you step-by-step and provides you with materials that you can use right away with your students.
If you have been teaching for years, Drama Notebook will inspire you with a fresh new approach and innovative ideas!
The site is packed with original, innovative lessons and activities that you will not find anywhere else—and new materials are added monthly.