3 characters. 1M; 1F; 1 Either; Flexible casting; 3 pages in length. Approximately 5 minutes running time. A short comedy about holiday gift-giving written by Donald A. Reasoner Jr.
Fruitcake: The Gift That Keeps On Giving is a comedy about a young couple who tries to decide what to give a brother for Christmas. When they receive a fruitcake in the mail, they decide to re-wrap the it and send it to the brother. A narrator steps in and explains why fruitcakes are a smart and economical Christmas gift. Before the couple are finished re-wrapping the fruitcake, they receive a gift of their own. What could it be? Find out in this hilarious Christmas comedy for all ages!
Donald A. Reasoner Jr. lives in Okinawa, Japan with his wife and family and teaches Bible, music and performing arts to middle and high school students.
Excerpt from the play:
CAST OF CHARACTERS
JOHN
SUSAN
NARRATOR
(A HUSBAND AND WIFE ARE SITTING AT THEIR KITCHEN TABLE ENJOYING A CUP OF COFFEE. THE HUSBAND IS READING THE PAPER. THE WIFE IS WORKING ON A DOCUMENT OF SOME KIND)
SUSAN
(STOPS WRITING AND TURNS TO HER HUSBAND) John, have you thought about what you want to send to your brother and his family for Christmas?
JOHN
(THINKS FOR A MOMENT AND CAN'T COME UP WITH ANYTHING) I don't know, it gets harder and harder every year. I mean, they have everything.
SUSAN
Well, he's your brother.
(SOUND: DOORBELL RINGS)
JOHN
I know…just a minute, I'll get the door (LEAVES STAGE FOR A MOMENT WHILE SUSAN KEEPS WORKING ON HER DOCUMENT. RETURNS WITH A PACKAGE IN HIS HAND)
SUSAN
Who was it?
JOHN
The delivery man. We got a package.
SUSAN
(INTERESTEDLY) From who?
JOHN
(PAUSING TO READ THE LABEL) It's from…your sister in California. It must be a Christmas gift. Let's open it and see what it is. (BEGINS OPENING THE PACKAGE)
SUSAN
So what is it?
JOHN
(IMMEDIATELY DISAPPOINTED AS HE REMOVES THE CONTENTS OF THE PACKAGE) It's a fruitcake.
SUSAN
You don't like fruitcake.
JOHN
(STRONGLY) I hate fruitcake (SUDDENLY GETS AN IDEA) Hey…let's re-wrap it and send it to my brother and his family for Christmas.
SUSAN
Do they like fruitcake?
JOHN
I don't know…but who cares, it's the thought that counts, right?
SUSAN
(UNCOMFORTABLE ABOUT THIS) Well, I don't know…
JOHN
Come on Susan, this is a great idea! Who knows, maybe they'll like it. I mean, somebody's got to like fruitcake, right? Otherwise they wouldn't sell it.
SUSAN
(STILL RELUCTANT) Well….
JOHN
(TAKING THAT AS A "YES") Great! I'll get some paper and scissors. Hey, check the box and make sure we're not re-sending the card too! (LAUGHS) This'll be great! (STARTS RE-WRAPPING THE FRUITCAKE)
Why Subscribe?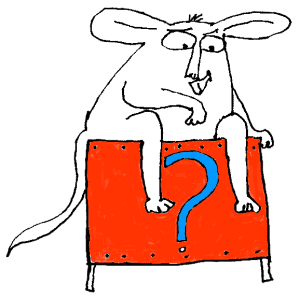 Inside Drama Notebook, you will find a huge collection of well-organized lesson plans, scripts for kids, drama activities, 50 drama games on video and more! Join today and dramatically reduce your planning time while delivering fresh, innovative drama lessons to your students! If you are new to teaching drama, this site will be a Godsend! You will immediately feel confident about teaching drama like an expert. The site guides you step-by-step and provides you with materials that you can use right away with your students.
If you have been teaching for years, Drama Notebook will inspire you with a fresh new approach and innovative ideas!
The site is packed with original, innovative lessons and activities that you will not find anywhere else—and new materials are added monthly.