11 characters, flexible casting. Approximately 12 minutes long. Fun and twisted version of the classic story of The Pied Piper.
The townspeople are scared, the Piper wants his money, and the rats want their cheese. You think you know the story of the Pied Piper? Think again. In this version, the Piper is a fraud and goes into business with a company of rats. By the end of the play, everyone learns the lesson that honesty is the best policy.
About the Playwright:
Olivia Arieti is a US citizen, with a degree from the University of Pisa. She lives in Torre del Lago Puccini, Italy, with her family and her four dogs. Olivia loves writing drama, especially for young audiences. Her plays have been published by Heuer Publishing, Brooklyn Publishers, Desert Road Publishing, JAC Publishing & Promotions, Green Room Scripts, Applause Theatre & Cinema Books, Drama Notebook, Lazy Bee Scripts, Smith Scripts, and Off the Wall Plays. Her poems and short stories have appeared in several literary magazines and anthologies in the USA, UK, and AU.
Excerpt from the Play:
CHARACTERS:
PIPER
MAYOR
RAT 1
RAT 2
RAT 3
WENDY – Child
KATE – Child/ The Mayor's daughter
TIMMY – Child
GEORGE – Child
BRIGID – Timmy's mother
IRIS – George's sister/Late teens
SETTING
The stage. A bench. A town square backdrop.
PROPS
A pipe (Piper), a purse with coins (Mayor), cookies, a basket (Wendy), an apple (Kate)
At Rise: The Town Square. PIPER enters, turns his pockets inside out, sighs.
PIPER
Oh dear, I'm broke again. Better call my buddies and get down to work. (whistles loudly, looks around) Say, this place looks very nice and well-kept, I'm sure there're lots of rich folks living here.
RAT 1, RAT 2, RAT 3 enter.
RAT 1
Have you called us, Master?
PIPER
Gather your friends, start running all over the town, and scare as many people as you can.
RAT 2
You know we're very good at it.
PIPER
Wouldn't have gone into business with you otherwise.
RAT 3
The Mayor will beg you to send us away.
RAT 1
And once you get the money…
PIPER
You'll get the cheese.
RAT 2
What if he doesn't pay you?
PIPER
He'll pay, this city hall is full of gold, trust me.
RAT 3
What if they find out you can't play the pipe?
PIPER
Too many questions, guys. You do want your tummies full, don't you?
RAT 1
Absolutely.
RAT 2
Every single soul will be screaming in a few minutes, boss.
PIPER
Swell. Go now, no time to waste.
RATS run out.
PIPER (rubs his hands)
And now, I'll just sit on that bench and wait for our Mayor.
GEORGE, TIMMY enter.
PIPER
Hello there.
TIMMY
Hi, you must be new here.
GEORGE
What a funny suit you have, Sir.
PIPER
I'm the pied piper, son.
TIMMY
So you're the one with the magic pipe.
PIPER
Yep, that's me.
GEORGE
My sister, Iris, plays the flute. It's not magic, but she's very good at it.
TIMMY
Hey, can you play something for us?
PIPER
I'll be doing it pretty soon, boys.
IRIS (voice off stage)
George, George, where are you?
GEORGE
Oh no, it's her. She's always worrying about me.
IRIS enters, sees PIPER.
IRIS (to GEORGE)
You know you shouldn't talk to strangers, and never to pipers!
PIPER
Wait, Miss, I mean no harm.
IRIS
I don't trust guys like you.
BRIGID enters.
BRIGID
Timmy, I've been looking all over for you. We have to go back home at once, there're gigantic rats running everywhere.
IRIS
Good grief, Mrs. Brigid, I saw quite a few too. (takes GEORGE's arm) Come, let's get away from here at once.
GEORGE
Hope to see you again, Mr. Piper.
GEORGE, IRIS, BRIGID, TIMMY exit.
PIPER (happily)
My buddies are doing an excellent job.
MAYOR enters hurriedly.
MAYOR
Thank goodness you're around, Mr. Piper. Horrible rats are infesting the town. They're here, there, everywhere, in the bakeries, the shops, and on the streets.
PIPER (nods slyly)
I, too, have seen lots of them running across the square just now.
MAYOR
Please, help us. I've heard your magic pipe can drive them away.
PIPER
Most true, my dear Mayor, but I want to be paid for my service.
MAYOR
No problem. (takes out a purse) See this purse? (shakes it) It's full of golden coins, all for you. As soon as you rid the town of those horrid pests, it will be yours.
PIPER
You'd better keep your word, Mayor.
MAYOR
Cross my heart. So how are you going to proceed?
PIPER
When you're all fast asleep, snuggled in your beds…
MAYOR
Hey, you sound like Santa Claus.
PIPER
And all doors are locked, I'll play my pipe and my magic notes will lead the rats way down to the river, straight into the water where they'll all drown.
MAYOR
Good, I'll spread the news and have our townsfolk shut in until tomorrow.
PIPER
Make sure all windows are closed as well.
MAYOR
No worry, Piper.
MAYOR exits.
PIPER
Well, well, seems I'm going to be rich again. (sniggers) We're a great team, my dear pipe.
RATS enter.
RAT 1
Satisfied, Master?
PIPER
Great job, boys.
RAT 2
Don't forget the cheese.
PIPER
Absolutely. It will be yours sooner than you think.
RATS
Yummy, yummy, yummy.
PIPER
And now back to your holes.
Why Subscribe?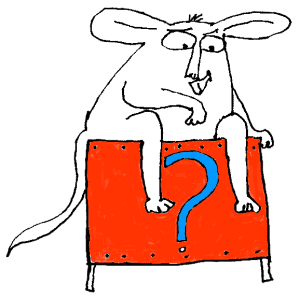 Inside Drama Notebook, you will find a huge collection of well-organized lesson plans, scripts for kids, drama activities, 50 drama games on video and more! Join today and dramatically reduce your planning time while delivering fresh, innovative drama lessons to your students! If you are new to teaching drama, this site will be a Godsend! You will immediately feel confident about teaching drama like an expert. The site guides you step-by-step and provides you with materials that you can use right away with your students.
If you have been teaching for years, Drama Notebook will inspire you with a fresh new approach and innovative ideas!
The site is packed with original, innovative lessons and activities that you will not find anywhere else—and new materials are added monthly.