4 characters. 2F, 2M. 3 pages in length. Approximately 5 minutes running time. A short, selfie-absorbed comedy for children and teens written by Donna Latham.
Get Over Your Selfie is a short comedy about two teens discussing a recent family vacation. Zoe is a nature lover and super excited to see the photos that her friend Ava has taken of her trip to the wilderness. As Ava shares her road trip swipe show, the other characters create a tableau of each picture. The trouble is, there's not much nature in any of the shots because Ava photo-bombed everything! Seven glorious days and a golden opportunity to explore the pristine wilderness and snap kissy-face pix. Selfie-absorbed much?
Donna Latham is an award-winning playwright whose plays have been produced coast to coast in the US and in Canada, France, Northern Ireland, Ireland, England, and Indonesia. Donna was a Kennedy Center Regional Finalist for the David Mark Cohen Playwriting Award and received the National Theatre for Young Audiences Playwriting Competition Award. Her works are licensed with several publishers and are included in Best American Short Plays 2017-2018, Best American Short Plays 2014-2015, and 2016's Best Ten-Minute Plays anthologies. A resident playwright at Rising Sun Performance Company NYC, she's a proud member of the Dramatist Guild. Visit her website: www.donnalatham.com.
Excerpt from the play:
CAST OF CHARACTERS
AVA: F, selfie queen, tweens or teens
SERGIO: M, silent role, physical comedian, tweens or teens
ZOE: F, nature-loving friend, tweens or teens
JAVIER: M, silent role, physical comedian, tweens or teens
ZOE
Hey, Ava. How was your fam's road trip?
AVA
Totally epic. Trip of a lifetime!
ZOE
I would kill to visit a state park. I mean, not literally kill. But still.
AVA
I'm all connected to the big screen. Wanna check out my swipe-show?
ZOE
I'm determined to be a park ranger one day. Show me Nature's glory!
AVA
Here's Mt. Rushmore. A-may-zing.
(AVA hands phone to ZOE, who scrolls through pictures, as AVA, SERGIO and JAVIER provide frozen pictures.)
ZOE
Where?
AVA
There. See President Lincoln's beard?
ZOE
Nope. Just Sergio's giant cranium.
AVA
President Jefferson?
ZOE
Not a trace. What the heck is Javier doing?
AVA
Don't even go there.
ZOE
Where's the wildlife?
AVA
Everywhere.
ZOE
Did you see a mule deer? Bighorn sheep? Bison?
AVA
Even better.
ZOE
A yellow-bellied marmot! Where is it? (Scrolls through kooky "frozen pictures.") The suspense is killing me.
AVA
Stop, there he is! It's a Rocky Mountain goat. Scrambling up the granite hills like a boss.
ZOE
Where? Your duckface is the only wildlife in this picture.
AVA
Expand it.
ZOE
Duckface swallowed the whole screen.
Why Subscribe?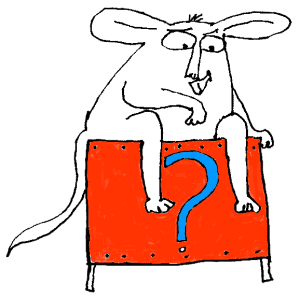 Inside Drama Notebook, you will find a huge collection of well-organized lesson plans, scripts for kids, drama activities, 50 drama games on video and more! Join today and dramatically reduce your planning time while delivering fresh, innovative drama lessons to your students! If you are new to teaching drama, this site will be a Godsend! You will immediately feel confident about teaching drama like an expert. The site guides you step-by-step and provides you with materials that you can use right away with your students.
If you have been teaching for years, Drama Notebook will inspire you with a fresh new approach and innovative ideas!
The site is packed with original, innovative lessons and activities that you will not find anywhere else—and new materials are added monthly.