21 Characters. Approximately 30 minutes running time. Cast size and gender breakdown are flexible. In this original play, the elephant in the room is grief. A perfect way for high schoolers to explore a difficult topic with creativity and heart.
In the aftermath of losing a close friend, high school senior TJ finds themself trapped in an elephant museum. It's a strange place. TJ travels from exhibit to exhibit, trying to come to terms with what has happened and find a way forward in life. TJ's Elephant is a serious – but not always serious – play for youth actors that explores the nature of grief.
Jim Lapan (he/him) is a teaching artist, actor, playwright, and director. He's currently Theatre Arts Director at Kennedy Catholic High School in Burien, WA. In addition to TJ's Elephant, Jim has written several other works, including 25,000 Posts, a solo play he produced and performed in 2014. He's a graduate of Bates College and the University of Washington Professional Actor Training Program.
Excerpt
CAST and CHARACTER CODES
*Cast size and gender breakdown are flexible
TJ – A teenager who has lost a friend
Let's Make a Deal Team
LMAD 1 (leader)
LMAD 2
LMAD 3
LMAD 4
Tea Kettle Team
TK1 (leader)
TK2
TK3:
Nothing To See Here Team
NTSH1
NTSH2
NTSH3
NTSH4
Hollow team
H1 (leader)
H2
H3
H4
I'm Okay You're Okay Team
IOYO1
IOYO2
IOYO3
IOYO4
Elephant Advisory Board
CHAIR: IOYO1
SECRETARY: IOYO2
LMAD REP
TK REP
H REP
NTSH REP
Scene 1
TJ Monologue #1
TJ: (To audience) My name is TJ. Those are actually my initials, but everyone calls me that. Or Teej. I'm a senior in high school. One thing you should know about me is that I have a really good imagination. People tell me that but they don't have to. I know. I always have. I daydream a lot, or at least I used to. Now I mostly try to visualize things. Like what I want to do when I get home tonight, or what my dorm room will be like in college, or how much ice cream will I be able to buy each week when I'm living on my own. I can picture all these things while making breakfast. It's almost like I can be in two places at one time. Of course, my imagination sometimes gets me in trouble, like when I get really really interested in an idea or a dream or something I heard on the radio on the way to school. I can get a little obsessive. It's not always good stuff I picture either, but when I get stuck on something bad I can usually imagine my way out of it. Historically. That's historically usually true of me. Usually.
(Music)
SCENE 2
The Bad Thing
(Each actor enters before their first line. As they speak, they take their place in the vigil tableau.)
TJ: So this…this bad thing…happened.
LMAD1: Bad.
LMAD 2: Like really bad.
LMAD3: Really, really bad.
LMAD4: Like so bad you couldn't even imagine it.
TK1: You don't want to imagine it.
TK2: Imagine the worst thing happening.
TK3: Now imagine something worse.
H1: It might actually be worse than anything you can imagine.
H2: But it happened.
H3: It happened.
ALL: It happened.
IOYO1: And it wasn't her fault.
IOYO2: It wasn't her fault.
ALL: It wasn't her –
TJ: (overlapping) It wasn't my fault. (she joins the tableau) At least, I don't think it was.
IOYO3: Almost right away it appeared.
(Company slowly turns to see the elephant, which is always directly over the audience)
IOYO4: Out of nowhere it appeared.
NTSH1: It was big and –
NTSH2: Scary, and –
NTSH3: and mysterious.
NTSH4: And obvious. The elephant.
HALF THE PEOPLE: The elephant.
ALL: The elephant.
(ensemble moves to the Elephant Center Viewing Area formation)
TJ: This bad thing happened. It wasn't my fault. At least I don't think it was. And then the elephant appeared.
Why Subscribe?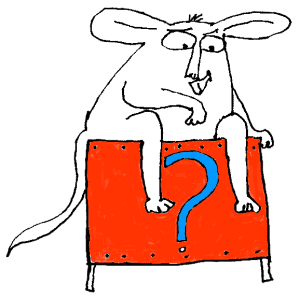 Inside Drama Notebook, you will find a huge collection of well-organized lesson plans, scripts for kids, drama activities, 50 drama games on video and more! Join today and dramatically reduce your planning time while delivering fresh, innovative drama lessons to your students! If you are new to teaching drama, this site will be a Godsend! You will immediately feel confident about teaching drama like an expert. The site guides you step-by-step and provides you with materials that you can use right away with your students.
If you have been teaching for years, Drama Notebook will inspire you with a fresh new approach and innovative ideas!
The site is packed with original, innovative lessons and activities that you will not find anywhere else—and new materials are added monthly.