30+ characters. 5M, 2F, 23+ Either; 7 pages in length. Approximately 5-10 minutes running time. A Greek play for a large cast by Jasmine Rodgers.
Hercules and the 12 Tasks is Greek play that tells the myth of Hercules and his attempt to gain immortality. The goddess Hera and King Eury are jealous of Hercules' power and make him an offer he can't refuse. He must complete twelve deadly tasks in exchange for his immortality. The diabolical pair has purposely made the tasks impossible to ensure that Hercules never survives them! Join Hercules as he battles lions, ferocious birds, boars and even a nine-headed monster! Will he finally become a god and live on Mount Olympus with his father Zeus or will he destroyed forever? This play is a great introduction to Greek mythology and pantomime!
Jasmine Rodgers is a full-time performing arts teacher for Berkeley International, an international school in Bangkok, Thailand, where she is an active choreographer and director for both primary and secondary school musicals. She holds a BS in Early Childhood Rehabilitation/Special Education and a MA in Education with a focus on the performing arts with English language learners.  This will be her 9th year teaching dance and drama full-time. Jasmine enjoys creating theatrical scripts that her students can easily understand and enjoy performing!
Excerpt from the play:
CAST OF CHARACTERS
HERCULES
ZEUS
HERA
KING EURY
LION
HUNTERS(masks not required)
HYDRA (9 headed snake monster- 9 masks)
DANGEROUS BOAR
STAG OF ARTEMIS (golden antlers)
STYMPHALIAN BIRDS (3 masks)
CATTLE (4 masks)
CRETAN BULL
AMAZON QUEEN
AMAZON WARRIORS (masks not required)
GERYON (3 headed monster)
KING DIOMEDES
HORSES (3 masks)
ATLAS
HADES
CERBERUS(3 headed dog-3 masks)
INTRODUCTION
Pantomime characters on stage: Hercules, Zeus, Hera, King Eury
NARRATOR 1
Hercules was half man and half god. His mother was a human. But his father, Zeus, was the king of all the gods.
NARRATOR 2
Hercules had a very special gift. He had super strength just like his father Zeus!
NARRATOR 3
Because Hercules was only half God he could not live in Mount Olympus with his father. He had to live on earth. He wanted to live on Mount Olympus so badly!
NARRATOR 4
The goddess Hera and King Eury were both very jealous of Hercules. They were very sneaky and wanted to trick Hercules into dying.
NARRATOR 5
They made a deal with Hercules; if he did 12 dangerous tasks then he could become a true God and live in Mount Olympus with his father!
TASK 1
Pantomime characters on stage: Hercules, Hunters, Lion, King
NARRATOR A
The first task for Hercules was to kill a dangerous Lion. This lion was huge and very smart. Everyone was so scared of it!
NARRATOR B
Many hunters tried to kill the beast but they couldn't win. The Lion was too strong and could not be stopped.
NARRATOR C
The lion was strong but Hercules was stronger. Hercules tricked the beast into a trap with some meat. Then he used his muscles to defeat the beast.
NARRATOR D
Everyone was so happy that the lion was defeated. Hercules carried the lion back to the king. When the king saw the lion coming, he went screaming into his castle.
TASK 2
Pantomime characters on stage: Hercules, Hydra
NARRATOR 1
Hercules' second task was to get rid of the Hydra. The Hydra was a giant snake with nine heads. He lived in a swamp.
NARRATOR 2
Hercules tricked the monster out of the swamp and began the fight.
NARRATOR 3
He cut the monster's heads off with his sword. But then something happened! For every head that was cut off, two more grew back!
NARRATOR 4
Hercules had to use fire to keep the monster's heads from growing back. He finally defeated the giant snake and went back to the king.
Why Subscribe?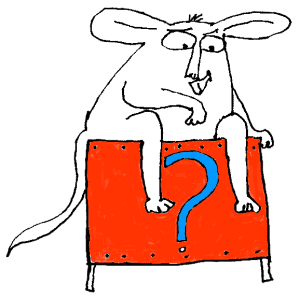 Inside Drama Notebook, you will find a huge collection of well-organized lesson plans, scripts for kids, drama activities, 50 drama games on video and more! Join today and dramatically reduce your planning time while delivering fresh, innovative drama lessons to your students! If you are new to teaching drama, this site will be a Godsend! You will immediately feel confident about teaching drama like an expert. The site guides you step-by-step and provides you with materials that you can use right away with your students.
If you have been teaching for years, Drama Notebook will inspire you with a fresh new approach and innovative ideas!
The site is packed with original, innovative lessons and activities that you will not find anywhere else—and new materials are added monthly.