5-19 characters. 14 pages in length. Approximately 10-15 minutes running time. A spoof on television for kids by playwright Elizabeth Rapoza.
In the Box is a comedy that takes a wacky look at television through five short scenes that include a game show, talk show, commercials and more! In "Live and Boring", the self-absorbed singers of the group "Cheaters" are interviewed and eventually improvise with the audience as they take real questions from them. In the kids show, "The Buddy System Show", Buddy has invited all of his friends over for an "I Don't Care" party and sibling rivalry takes centerstage in the game show, "How Silly Can You Get?". A crazy commercial for "Gross Foods Toaster Pastries" and the movie trailer for "Astro Wars – Will It Never End" divide the TV shows and add more laughs in this hilarious comedy for kids!
Elizabeth Rapoza first began writing plays for and with children over 30 years ago. All of Liz Rapoza's plays are kid and audience tested, some many times over. Her youth play, "Perstephanie Goes Underground" won the Boston Public Schools Short Play Development Award. Her adult radio comedy "The Amazing Adventures of Pajamazon" was a winner in Mae West Fest of Seattle's search for the Ultimate Female Protagonist. Her plays have also been performed at such venues as SlamBoston and the Factory Theater Boston. In addition, Liz is also a professional actor, dancer, musician, vocalist, puppeteer/puppet constructor and costumer. She has taught college theater courses since 2003. Liz currently teaches at Cape Cod Community College and the Zeiterion Theater, New Bedford, Ma.
Excerpt from the play:
CAST OF CHARACTERS
VOICE-OVER ANNOUNCER (m or f)
"Live and Boring"
HOST (m or f) Benny or Betty Boring
THE CHEATERS:
WYLIE STYLUS (f)
CITRINE TOPAZ (f)
BRIANNA KRAKA (f)
"Gross Foods Toaster Pastries"
FIRST (m or f)
SECOND (m or f)
THIRD (m or f)
"Astro Wars – Will It Never End"
ARNICA (m)
OMI-WON TENOSO (m)
PRINCESS LETHA (f)
"The Buddy System Show"
BUDDY SYSTEM (m or f) Show Host
ROSIE (f) Guest
WORLD GIRL 1 (f) Guest
WORLD GIRL 2 (f) Guest
WOMBATGIRL (f) Um…Wombatgirl
"How Silly Can You Get"
LILA COCOMOCO (f) Show host
ISABEL COCOMOCO (f) Contestant. Lila's Sister
MOLLY COCOMOCO (f) Contestant. Lila's Other Sister
NOTE: Since characters don't reappear, actors can double on roles for smaller casts. The Voice-Over/Announcer role can be shared or filled by a single person.
SCENE I: "Live and Boring " – Talk Show
(A sofa or row of chairs for guests. A table or desk and chair for host)
ANNOUNCER
Welcome to "Live and Boring", the talk show that lets you meet your favorite stars! And now…let's give a big hand for the host of our show…Benny/Betty Boring!!!
HOST
Thank you, Pat. We've got a great show for you today folks. Our very, very special guests… everyone's favorite new girl band….the Cheaters! They're going to talk about their new song and video! Cheaters! Come on out here!
(CHEATERS enter and sit)
HOST
Welcome to our show! Why don't you tell us who you are?
WYLIE
(She has a teddy bear strapped to her) You all know me! I'm Wylie Stylus! And I'm…
CITRINE
(Cutting her off) You all know me better! I'm Citrine Topaz! And I'm here to…
BRIANNA
(Cutting her off) And you all know me even betterer because I'm Brianna Kraka!
HOST
Isn't that dandy? Hah hah.  Well, Wylie, I'm sure we're all dying to know, why are you wearing a teddy bear?
WYLIE
I'm so glad you asked. I was just about to tell you when I was so rudely interrupted…
CITRINE
Our new CD is called "I'm an Endangered Cheater". All the songs are against hunting and putting animals in zoos and stuff. It's like…about protecting nature.
WYLIE
I was going to say that! That's why I'm wearing this stupid teddy bear!
HOST
That's great! Tell me, Brandy, does that mean you'll be donating the money you make on the CD to charities like the National Wildlife Federation?
BRIANNA
Donating to charities? What does that mean?
HOST
It means you give the money away to groups that do good deeds.
BRIANNA
You're kidding! Why would we do that? If we gave the money away, we couldn't buy new clothes and stuff.
HOST
How about you Wylie? Would you give your money away to a worthy cause? And if so, which one?
MANDY
Hey, wait a minute! What kind of question is that? What is this? A Miss America contest or something? I thought we were going to talk about our new recording, not about giving away money. Why don't you ask me which is my favorite song on the new CD?
HOST
Okay…what's your favorite song on the new CD?
WYLIE
Well, I think the best song on the CD is this solo that I do. It's just me singing with the guitar and without all that off-key back-up singing. It's so pure and beautiful.
CITRINE
What do you mean, off-key back-up singing? You're the back-up singer! I sing lead on most of the songs! I'm the lead singer!
BRIANNA
What are you talking about? You can't sing unless the auto-tuner is on. I'm the one who sang lead on our 3 gold records! I'm the lead singer!
(Cheaters begin to argue)
CITRINE
Huh! Look who's talking. The Karaoke Queen!
(Cheaters continue arguing)
HOST
Next, you the audience, can ask the Cheaters questions. But first, a word from our sponsor….
SCENE 2: "Gross Foods Toaster Pastries" – Commercial 1
(Three kids are sitting at the breakfast table. On the table are a banana, granola bar, yogurt and 3 boxes of Gross Foods Toaster Pastries)
FIRST
Oh boy, I can't wait to eat my healthy breakfast! I've got granola and yogurt and a banana! Yummy!
SECOND
Nyeh! Nyeh! You have to eat rabbit food. Too bad for you. I'm lucky because I'm eating (holds up box of pastries) "Gross Foods Toaster Pastries"! Yes, "Gross Foods Toaster Pastries" have no nutritional value at all!
THIRD
That's right! But they're loaded with sugar and fat and sodium! Yum yum…can't wait to get me some. Who needs to be healthy? Not me! I can sit in front of my computer for hours eating one "Gross Foods Toaster Pastry" after another.
FIRST
Wow! Maybe I should switch from boring healthy food to exciting "Gross Foods Toaster Pastries", too. What flavors do they come in?
SECOND
(Holds up box) This one is "Used Chewing Gum". There's also "Wet Socks" and "Chokeberry".
Why Subscribe?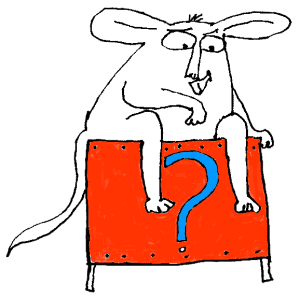 Inside Drama Notebook, you will find a huge collection of well-organized lesson plans, scripts for kids, drama activities, 50 drama games on video and more! Join today and dramatically reduce your planning time while delivering fresh, innovative drama lessons to your students! If you are new to teaching drama, this site will be a Godsend! You will immediately feel confident about teaching drama like an expert. The site guides you step-by-step and provides you with materials that you can use right away with your students.
If you have been teaching for years, Drama Notebook will inspire you with a fresh new approach and innovative ideas!
The site is packed with original, innovative lessons and activities that you will not find anywhere else—and new materials are added monthly.