4 male characters. Ages 14 and up. 36 pages in length. Approximately 40 minutes running time. (5 credits)
"Inside" came out of work that the playwright did with incarcerated youth, in the California prison system. The inspiration for the play came from original monologues written by a number of kids where they wrote about their crimes. The playwright was very moved by their willingness to talk about their crimes with such honesty–even the most horrific of crimes. This play embraces adult themes and language in a compassionate way, and opens the doorway to redemption, forgiveness and healing.
In the play, four young men awaken in a strange room with no exits or windows. In the course of attempting to assess the situation, they learn about each other and themselves.
Richard Broadhurst's plays have been produced all over the country–including New York, Los Angeles, Minneapolis, and Sacramento. In addition, Richard has been a guest playwright at the prestigious William Inge Theatre Festival, as well as a finalist to the Eugene O'Neill Theatre Conference. Richard is also a screenwriter and has worked with a diverse group of actors–Ed Asner, Noah Wyle, and Jason Alexander, to name a few. Richard is member of the Dramatists Guild of America, as well as all of the Actors' Unions.
Excerpt from the play:
                    Inside
     By Richard Broadhurst
The lights come up on three young men, their heads bowed. The young men are referred to by letter. D and Q are two young black men, J is a young white man. A fourth young man in the room is C. C is Hispanic and stands upstage, center. He speaks very little English and looks directly out front. Slowly D, Q, and J raise their heads.
D
Where the hell am I?
Q
You got me.
D
I don't know you.
Q
I've never seen you before either.
D
What's the white boy doing here?
J
You got something to ask me, ask me.
D
Don't get your panties in bunch.
J
I just don't like people talkin' about me like I'm not in the room.
Q
We don't even know what room we're in.
D
It's not like any room I've ever been in.
J
Yeah, well, I just want to know how we get out.
D
Maybe he knows. (pointing toward C)
Q crosses over to C.
Q
Hey, man, what's up?
C
Yo no comprendo. (I don't understand)
D
Oh, man, he's a M exican dude.
Q
Anybody here speak any Sp anish?
J
I do. . .a little. Como esta? (How are you?)
C
Usted comprende? (You understand?)
J
Un poco. (A little.)
C
Que hora es? (Do you know the time?)
J
What?
C
Que hora es?
J
I'm sorry, I don't understand. No comprende.
D
Forget it, man. You lost him already.
Q
Yeah, leave him be. He can't help us.
J
Help us what?
Q
Get up out of this place.
J
Wherever the hell this place is.
D
Yeah, well, I just don't like closed in spaces. Makes me nervous. Especially when I'm with people I don't know.
Q
It would help if there were some windows in here.
J
Or a door. . .one we could walk out of.
C
Hay uno puerto. (There is a door.)
Q
You lost me, dude.
C
Hay uno puerto. (There is a door.)
D
I wish he'd stop repeatin' his damn self.
Q
I'm guessin' he figures if he says it enough times we'll get it.
J
All I'm gettin' is real uncomfortable.
Q
I'm with you on that. Maybe if we made a lot of noise someone would come.
Q moves over to a wall and pounds on it.
Q, cont.
Hey! Hey! Anybody out there!?
J moves to the opposite wall and also begins pounding and shouting for help.
J
Yo!! How 'bout givin' us a break in here!? Open up!
Q & J continue to pound and shout for help. D eventually follows their lead and begins pounding on the walls and shouting. C watches them. As they get no response the young men give up. D is the last to stop.
D
That was a waste of time.
Why Subscribe?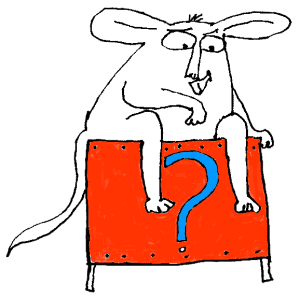 Inside Drama Notebook, you will find a huge collection of well-organized lesson plans, scripts for kids, drama activities, 50 drama games on video and more! Join today and dramatically reduce your planning time while delivering fresh, innovative drama lessons to your students! If you are new to teaching drama, this site will be a Godsend! You will immediately feel confident about teaching drama like an expert. The site guides you step-by-step and provides you with materials that you can use right away with your students.
If you have been teaching for years, Drama Notebook will inspire you with a fresh new approach and innovative ideas!
The site is packed with original, innovative lessons and activities that you will not find anywhere else—and new materials are added monthly.