7+ characters, flexible casting. Approximately 20 minutes long. In this futuristic comedy, characters pursue their dreams in search of The Golden Burrito! Original script by Laura Rohrman and her young students.
It's 2050 and things on our planet have gone from bad to worse. Fires and flooding have left only robots, pirates, and an odd Pink Otter with an army of everything under the sea. Everyone in the world seems to want one thing, The Golden Burrito! But to get it they must survive on the robot infested Golden Burrito Island. Once they get what they want, what does it all mean? This dystopian children's fairy tale was written by children who were home on zoom during the pandemic, who dreamed of travel and an escape from reality. What is your own Golden Burrito? Join the pirates, the lost girl, and the island princess as they discover the secrets and wonders of Burrito Island and what the Golden Burrito means for each of them. This play is about making friendships in odd places and reaching in your heart to pursue what you really want.
Laura Rohrman is a playwright and actress who grew up in Northern California and moved to New York City to pursue playwriting many years ago. She is the founder of Playwriting for Kids, a specialized program where kids write and perform their own plays. Laura's plays have been produced all over the world. She is published by Smith and Kraus. MFA: New School for Drama.
Visit her website:
www.laurarohrman.com
Excerpt from the play:
CAST
PRINCESS GIGI/NARRATOR 1
MAYA PIRATE/ NARRATOR 2
MANGOBERRY/ NARRATOR 3
ROBOT BOT/ NARRATOR 4
PETUNIA BURRITO, A pink otter
PABLO PIRATE
LILA A girl on a mission.
NARRATORS There are four narrators in this version, who also play characters. You could also consider having one performer play all the narrator lines.
NARRATOR 1 (GIGI)
The year was 2050. The world was engulfed in flames and plastics and a single rowboat was out at sea. In that boat, was a girl named Lila. She was the last of her kind. Her hair was wild and red, and her skin was burnt. She was tired and hungry for what everyone wanted these days.
EVERYONE
The Golden Burrito.
LILA
Just before my parents died, I heard them talking about an island off the coast of the Caribbean that had gold and diamonds. And they said something about a golden burrito. That if I find that golden burrito, I'll have whatever I want.
NARRATOR 2:
A pink otter appeared in the water and looked at the girl. Then she climbed in the boat.
LILA
What do you want?
OTTER
Burrito.
LILA
What?
OTTER
Burrito.
NARRATOR 2:
And just like that the pink otter slipped back into the water and disappeared.
LILA
If I didn't know any better, I'd think that otter was trying to talk to me. And I think she said "burrito" or something.
OTTER
Burrito!
LILA
There it is again.
OTTER
Burrito, Burrito, Burrito. As the otter, I guided the girl named Lila to the shore of…
EVERYONE
Burrito Island.
LILA
Okay Otter. What's your name?
OTTER
Petunia Burrito.
LILA
Alright. Nice to meet you, Petunia. Well, I'm here. My fortune awaits.
NARRATOR 2:
Petunia Burrito looked at the girl and then swam off.
NARRATOR 3:
The girl caught a fish, built a fire, and cooked the fish and ate it. She heard loud rustling in the bushes.
LILA
What was that? That sounds like a monster!
EVERYONE
Shhhh.
NARRATOR 2
Just then a yellow and red robot came out from the bushes.
Why Subscribe?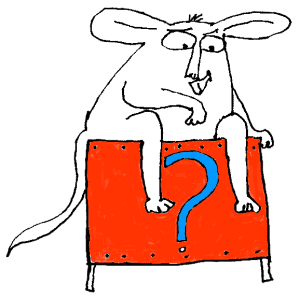 Inside Drama Notebook, you will find a huge collection of well-organized lesson plans, scripts for kids, drama activities, 50 drama games on video and more! Join today and dramatically reduce your planning time while delivering fresh, innovative drama lessons to your students! If you are new to teaching drama, this site will be a Godsend! You will immediately feel confident about teaching drama like an expert. The site guides you step-by-step and provides you with materials that you can use right away with your students.
If you have been teaching for years, Drama Notebook will inspire you with a fresh new approach and innovative ideas!
The site is packed with original, innovative lessons and activities that you will not find anywhere else—and new materials are added monthly.