5+ characters; Flexible cast. 3 pages in length. Approximately 1-5 minutes running time. A South American folk tale adapted by Janea Dahl.
Jaguar and Deer is a South American legend that explains the icy relationship between jaguars and deer. Deer finds himself a nice place to live but soon, Jaguar finds the exact same location for his new home. When they realize they have both been helping each other to build the same home, they decide to live together. All is well until Jaguar kills a deer and brings it home for supper. Deer is terrified and devises a plan to help Jaguar understand his feelings. This short play is a wonderful way to teach students about legends from around the world. Add it to our many other folk tales for a show featuring legends from different lands!
Excerpt from the play:
CAST OF CHARACTERS
NARRATOR ONE
NARRATOR TWO
JAGUAR
DEER
BULL
DEAD DEER(OPTIONAL)
DEAD JAGUAR(OPTIONAL)
SETTING
A little meadow on the edge of the rainforest.
NARRATOR ONE
One day a deer went to look for a place to build himself a house.
(Deer enters.)
DEER
This looks like a great place to build a house!
(Deer wanders off to get some supplies.)
NARRATOR TWO
There was also a jaguar who was out looking for a place to set up a house.
(Jaguar enters.)
He came to the same place the deer had chosen.
JAGUAR
This looks like the perfect spot!
(He brushes away some branches and dirt, then leaves.)
NARRATOR ONE
The next day the deer came and thoroughly cleared the ground with his antlers.
DEER
It seems somebody is helping me.
NARRATOR ONE
Then he stuck some big poles in the ground and set up the framework.
NARRATOR TWO
The next day the jaguar came back.
JAGUAR
It seems somebody is helping me.
Why Subscribe?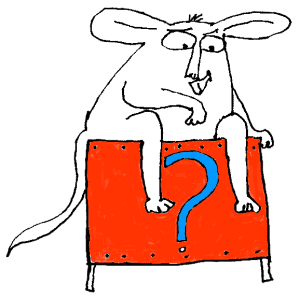 Inside Drama Notebook, you will find a huge collection of well-organized lesson plans, scripts for kids, drama activities, 50 drama games on video and more! Join today and dramatically reduce your planning time while delivering fresh, innovative drama lessons to your students! If you are new to teaching drama, this site will be a Godsend! You will immediately feel confident about teaching drama like an expert. The site guides you step-by-step and provides you with materials that you can use right away with your students.
If you have been teaching for years, Drama Notebook will inspire you with a fresh new approach and innovative ideas!
The site is packed with original, innovative lessons and activities that you will not find anywhere else—and new materials are added monthly.