3 characters. 3F; 6 pages in length. Approximately 5-10 minutes running time. A Renaissance comedy for teens or adults by playwright, Elizabeth Rapoza.
Kidnapped by Pirates is a comedy about an unusual kidnapping. A fair wench seeks the aid of two peasant women, claiming to have narrowly escaped the clutches of her pirate captors. But as she gives the women a more detailed description of her kidnappers, they have a hard time believing her ridiculous tale. In fact, her captors sound less like a band of pirates and more like a lazy farmer's wife! This short play is set during the Renaissance and is a wonderful opportunity for actresses to practice the dialect from the period!
Elizabeth Rapoza first began writing plays for and with children over 30 years ago. All of Liz Rapoza's plays are kid and audience tested, some many times over. Her youth play, "Perstephanie Goes Underground" won the Boston Public Schools Short Play Development Award. Her adult radio comedy "The Amazing Adventures of Pajamazon" was a winner in Mae West Fest of Seattle's search for the Ultimate Female Protagonist. Her plays have also been performed at such venues as SlamBoston and the Factory Theater Boston. In addition, Liz is also a professional actor, dancer, musician, vocalist, puppeteer/puppet constructor and costumer. She has taught college theater courses since 2003. Liz currently teaches at Cape Cod Community College and the Zeiterion Theater, New Bedford, Ma.
Excerpt from the play:
CAST OF CHARACTERS
WOMAN 1
WOMAN 2
WOMAN 3
COSTUMES AND SETS:
Costumes are peasant or working class Renaissance garb. These are now widely available at affordable prices online. All major clothing pattern manufacturers also stock Renaissance patterns.
No sets are needed, as the scene takes place on the street.
NOTES:
All of my period plays use a mixture of period dialect mixed with modern idiom. This is more for the audience's benefit than the actors'. It is also common practice in Renaissance faires as many of the audience members would have trouble following actual period speech such as in Shakespeare. The mode of speech here is more in line with the "Mrs. Pepperpots" on "Monty Python's Flying Circus".
(WOMAN 1 & WOMAN 2 are walking along chatting)
WOMAN 1
So I says to 'im, says I, "Oh Sir! You ought not to be saying that! Whatever would your wife say?" An' then you know what 'e says? Says he, "My wife says nothin' that I 'aven't given 'er permission to say."
WOMAN 2
He never did!
WOMAN1
'E did.
WOMAN 2
Oooh the cheek of the man! It's pitying, the poor woman I am, married to such a tyrant as that.
(WOMAN 3 enters at a run panting as though she has run fast and far)
WOMAN 3
Oh, kind mistresses, you must give me your aid!
WOMAN 2
What is it? Wherefore dost thou run so?
WOMAN 3
Oh, sisters, help me. I have been kidnapped (sings suspenseful music) ba ba baaammm…by pirates.
WOMAN 1
You never have!
WOMAN 3
I have.
WOMAN 2
Oooh, pirates…how many were there, and are they far behind?
WOMAN 1
Did they take you to their boat and make you walk the plank and suchlike?
WOMAN 3
Well, in sooth, there was only one pirate, and he didn't take me to his boat but to a farm.
(WOMAN 1 & WOMAN 2 look at each other, incredulous and disappointed)
WOMAN 2
To a farm! And only one pirate! Where were all of his friends? Surely pirates are known to travel in bands…(Looks along path for more pirates)
WOMAN 1
…wearing those darling striped socks, and lots of swords and daggers and Jolly Rogers. (Joins WOMAN 2 looking for pirates)
WOMAN 2
Jolly Roger? Who is this Roger of whom thou speak'st?
WOMAN 1
You know. "Jolly Roger"?
WOMAN 2
I know not this Roger of whom you speak and I have a great desire to know who this Roger is.
WOMAN 3
His name wasn't Roger and he wasn't wearing striped socks.
WOMAN 1
What! No striped socks! Mayhap thou couldst not see them for the wondrous thigh high leather boots with the turn-down cuff.
WOMAN 3
Neither was he wearing leather boots.
WOMAN 1 & WOMAN 2
What!!
WOMAN 3
He was wearing these sort of bloomerish thingies…well, actually, very like bloomers, in fact, very much like my bloomers.
WOMAN 2
Dost thou expect us to believe that your pirate wore a lady's bloomers? With or without striped socks and leather boots?
WOMAN 3
Verily do I speak.
WOMAN 1
Are you tellin' me that this here pirate, he was wearin' bloomers with his leather jerkin, gold earring, long scraggly beard? 'Tis hard to reconcile.
WOMAN 3
He had not a beard, scraggly or otherwise, nor an earring of gold…though his hair was golden fair with flaxen curls…
WOMAN 2
Flaxen curls!! No beard! Bloomers! Are you sure this was a pirate and not someone's auntie?
WOMAN 3
Well…he said he was a pirate…and…and he did kidnap me.
Why Subscribe?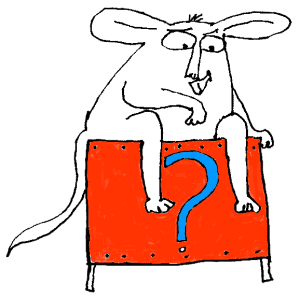 Inside Drama Notebook, you will find a huge collection of well-organized lesson plans, scripts for kids, drama activities, 50 drama games on video and more! Join today and dramatically reduce your planning time while delivering fresh, innovative drama lessons to your students! If you are new to teaching drama, this site will be a Godsend! You will immediately feel confident about teaching drama like an expert. The site guides you step-by-step and provides you with materials that you can use right away with your students.
If you have been teaching for years, Drama Notebook will inspire you with a fresh new approach and innovative ideas!
The site is packed with original, innovative lessons and activities that you will not find anywhere else—and new materials are added monthly.