9 characters. 5 minutes running time. King Arthur uses a homing pigeon to find himself a girlfriend!
This radio play was adapted from the tea party scene in Lewis Carroll's 'Through the Looking Glass.' It offers students a fun chance to play some of the characters in 'Alice in Wonderland' without performing the entire play. Written as a radio play, it can also be performed onstage, or even online!
The playwright has kept as much of the original dialogue as possible, so the play also offers students an introduction to the delightful writing style of Lewis Carroll.
About the Author
Ruth Landowne-Giordano is pleased to join the writers at Drama Notebook. She has been active in the performing arts since early childhood ballet, teen years on – and backstage at the Brown Ledge Camp theatre, College years following the urge to perform at the O'Neill Memorial Theatre Center. Facing adulthood, she turned to costuming and then took time out for family. Years later: adapting plays and stories for radio drama. Producing and directing both live shows and recordings-for-broadcast in Taipei, Taiwan. Recently returned to Massachusetts and learning more about audio recording as a means to preserve radio dramatic works.
Excerpt from the play
CHARACTERS:
NARRATOR
ALICE
WHITE RABBIT
BABY/PIG – 1 sound-effect moment, not a role.
CATERPILLAR
CHESHIRE CAT
MARCH HARE
MAD HATTER
DORMOUSE
TIME: Anytime
SETTING: Wonderland
OPENING MUSIC (suggested music is in script)
NARRATOR
When our story begins, Alice has already been through so very many curious adventures
ALICE
Curiouser and curiouser!
NARRATOR
… ever since she suddenly found herself falling helplessly down, down, down a very deep rabbit hole into a strange world
GLISSANDO (spiraling-down sound-effect done with musical instrument(s) or voices)
ALICE
Dear, dear! How queer everything is to-day!
NARRATOR (continuing)
a world filled with the most eccentric creatures: a singing white rabbit with a waistcoat pocket watch
WHITE RABBIT (in a sing-song-y way)
How doth the little crocodile
Improve his shining tail,
And pour the waters of the Nile
On every golden scale!
How cheerfully he seems to grin,
How neatly spreads his claws,
And welcomes little fishes in,
With gently smiling jaws!
NARRATOR
…a nasty tempered old Duchess who shook her baby so violently it turned into a pig
BABY/PIG – (Actor imitates sound of a fussy baby, transforming into a snorting pig)
NARRATOR (continuing)
…a hookah-smoking caterpillar who demanded to know of Alice —
CATERPILLAR
Who are you?
ALICE
I–I hardly know, sir, just at present– at least I know who I WAS when I got up this morning, but I think I must have been changed several times since then.
CATERPILLAR
What do you mean by that? Explain yourself!
ALICE
I can't explain myself, I'm afraid, sir, because I'm not myself, you see.'
CATERPILLAR
I don't see.
ALICE (very politely)
I'm afraid I can't put it more clearly, for I can't understand it myself to begin with; and being so many different sizes in a day is very confusing.'
CATERPILLAR
It isn't.
ALICE
Well, perhaps you haven't found it so yet, but when you have to turn into a chrysalis–you will someday, you know–and then after that into a butterfly, I should think you'll feel it a little queer, won't you?
CATERPILLAR
Not a bit.
ALICE
Well, perhaps your feelings may be different.
All I know is, it would feel very queer to me.
CATERPILLAR
You! Who are YOU?
ALICE (irritated, gravely)
I think, you ought to tell me who YOU are, first.
CATERPILLAR
Why?
NARRATOR
Here was another puzzling question; and as Alice could not think of any good reason, and as the Caterpillar seemed to be in a VERY unpleasant state of mind, she turned away.
CATERPILLAR
Come back! I've something important to say!
ALICE
Yes? (pause) Well?
CATERPILLAR
Keep your temper.
ALICE
Is that all?
CATERPILLAR
No. (pause) So you think you're changed, do you?'
ALICE
I'm afraid I am, sir, I can't remember things as I used– and I don't keep the same size for ten minutes together!'
CATERPILLAR
Can't remember WHAT things?
ALICE (sadly)
Well, I've tried to say "HOW DOTH THE LITTLE BUSY BEE," but it all came different!
CATERPILLAR
Recite: "YOU ARE OLD, FATHER WILLIAM."
YOU ARE OLD, FATHER WILLIAM
a lively jig or rhythmic recitation
ALICE
`You are old, Father William,' the young man said,
`And your hair has become very white;
And yet you incessantly stand on your head–
Do you think, at your age, it is right?'
CATERPILLAR
`In my youth,' Father William replied to his son,
`I feared it might injure the brain;
But, now that I'm perfectly sure I have none,
Why, I do it again and again.'
ALICE
`You are old,' said the youth, `and your jaws are too weak
For anything tougher than suet;
Yet you finished the goose, with the bones and the beak–
Pray how did you manage to do it?'
CATERPILLAR
`In my youth,' said his father, `I took to the law,
And argued each case with my wife;
And the muscular strength, which it gave to my jaw,
Has lasted the rest of my life.'
ALICE
`You are old,' said the youth, `as I mentioned before,
And have grown most uncommonly fat —
CATERPILLAR (interrupting)
That is not said right.
ALICE (timidly)
Not quite right, I'm afraid. Some of the words have got altered.
CATERPILLAR
It is wrong from beginning to end. (pause) What size do you want to be?
ALICE
Oh, I'm not particular as to size, only one doesn't like changing so often, you know.'
CATERPILLAR
I don't know. Are you content now?
ALICE
Well, I should like to be a little larger, sir, if you wouldn't mind. Three inches is such a wretched height to be.
CATERPILLAR
It is a very good height indeed!
ALICE
But I'm not used to it!
CATERPILLAR
You'll get used to it in time.
Why Subscribe?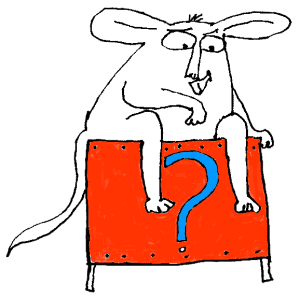 Inside Drama Notebook, you will find a huge collection of well-organized lesson plans, scripts for kids, drama activities, 50 drama games on video and more! Join today and dramatically reduce your planning time while delivering fresh, innovative drama lessons to your students! If you are new to teaching drama, this site will be a Godsend! You will immediately feel confident about teaching drama like an expert. The site guides you step-by-step and provides you with materials that you can use right away with your students.
If you have been teaching for years, Drama Notebook will inspire you with a fresh new approach and innovative ideas!
The site is packed with original, innovative lessons and activities that you will not find anywhere else—and new materials are added monthly.