4 characters. Flexible casting. 10 pages in length. Approximately 10 minutes running time. A short play for teens about therapy written by Louise Scoville.
Lab Report is a play about three teens who are speaking to a psychiatrist about their emotional well-being. While the play is staged to look as if each patient is speaking one-on-one with the doctor, similarities between all three are soon revealed. This short play deals with the fear and anxiety of letting others see who we really are. A great play that will resonate with teens!
Louise Scoville is a student studying at the University of Vermont. She loves writing and many of her plays have premiered in her school's short play festival. When she isn't writing, you can find her playing guitar or making movies. She also loves her job at an overnight summer camp! Writing one-act plays allows Louise to dive into everyday scenarios and dramatize them for the stage. A graduated "theater kid" herself, Louise is very excited to have her content made available for young actors across the country.
Excerpt from the play:
CAST OF CHARACTERS:
PATIENT 1
PATIENT 2
PATIENT 3
Doctor
Writer's note:
The doctor in this play has met with three different patients SEPARATELY. For the purpose of the play and thematic timing, the three interviews are "played" at the same time. It was my intention that each patient is alone with the doctor. How the directors want to carry this out is up to them, but I believe it is important to stress that these interviews were held in isolation from another. If you have any questions please contact me.
Doctor
Thank you for meeting me here. We are conducting a psychological analysis on teenagers and their social tendencies and behaviors. Would you be okay with answering a few questions for us.
PATIENT 1
Of course.
PATIENT 2
No problem.
PATIENT 3
That would be okay.
Doctor
I want to start with your home life. Who are you living with at the moment?
PATIENT 1
My mom, dad, my younger brother. My aunt lived with us for a while but she moved back in with her brother.
PATIENT 2
My dad.
Doctor
That's it?
PATIENT 2
Is that a problem?
Doctor
No. My apologies.
PATIENT 3
I live with my mom and dad. My older brother is at college. He is going to Penn State. He wanted to go to UCLA but didn't get in. He still wants to go to UCLA
Doctor
What's stopping him?
PATIENT 3
Beats me. He's not one to go after stuff like that. Take the higher road I guess.
Doctor
Do you ever see him?
PATIENT 3
Holidays. He brings us Penn socks. Every holiday. Mom is worried he forgets he brought them last time but I really think he brings them just so Mom thinks that.
Doctor
Have you ever wanted to run away?
PATIENT 1
See I always think it's funny when people ask that.
PATIENT 2
Run away?
PATIENT 1, 2, 3
Run away to where?
PATIENT 2
There is nowhere for me to go. I'm followed by everything anyway.
PATIENT 1, 3
And with parents like mine.
PATIENT 2
I could barely get outside the city limits.
PATIENT 1
I mean if I could run away.
PATIENT 2
No consequences…
PATIENT 3
I would go to a small cabin with a lake. And just lie on the grass.
PATIENT 1, 2
Does that sound weird?
PATIENT 3
Is it weird to ask for a breath of fresh air?
Doctor
How would your friends describe you?
PATIENT 1
Funny. Outgoing.
PATIENT 2, 3
Cynical.
PATIENT 2
My friend Lindsay would just tell me how clingy I am. I mean I guess she's right. I never really leave her alone. But isn't that what friends are for?
PATIENT 3
I'm too quiet. I never know what to say.
PATIENT 1, 2
They are always just on their phones.
PATIENT 3
So I just kind of pick at my fingernails. Which has actually started to become quite a problem. I get all these hangnails, which hurt like hell. And if you pick at those they bleed. Do you know how awkward it is to try and hide a bleeding hand. There is nowhere to put it so you start to wipe it on your sweater but now you have a blood stain
PATIENT 2
My friend is the type of friend that doesn't tell you when you have stuff stuck in your teeth. She wouldn't want to make me feel bad.
PATIENT 1
Sometimes I feel like she's using me. I don't know.
PATIENT 1, 2, 3
That could just be me.
Doctor
Have you and a friend ever been in a fight?
PATIENT 2
A physical fight?
PATIENT 1, 3
Do those even happen anymore?
PATIENT 2
I mean I don't talk to my friends from middle school anymore.
Doctor
Is there a reason for that?
Why Subscribe?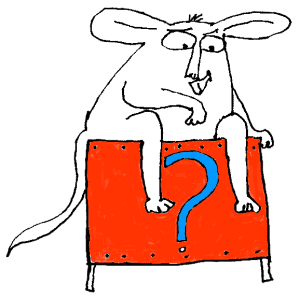 Inside Drama Notebook, you will find a huge collection of well-organized lesson plans, scripts for kids, drama activities, 50 drama games on video and more! Join today and dramatically reduce your planning time while delivering fresh, innovative drama lessons to your students! If you are new to teaching drama, this site will be a Godsend! You will immediately feel confident about teaching drama like an expert. The site guides you step-by-step and provides you with materials that you can use right away with your students.
If you have been teaching for years, Drama Notebook will inspire you with a fresh new approach and innovative ideas!
The site is packed with original, innovative lessons and activities that you will not find anywhere else—and new materials are added monthly.