7 characters; 2F; 3M; 2 M or F. 5 pages in length. Approximately 5-10 minutes running time. An adaptation of the nursery rhyme written by Andy Pavey.
Little Miss Muffet is the hilarious adaptation of the beloved nursery rhyme. Miss Muffet meets several other nursery rhyme characters as she attempts to tell her story. And with the help of a talking dictionary, everyone learns a little something along the way. Will the sinister spider ever get his chance to frighten Miss Muffet away?
Andy Pavey is a commissioned playwright, who writes short plays for Drama Notebook. He is a student who attends UWC-USA. He previously spent nine years with Davenport Junior Theatre, the second-oldest children's theatre in the United States, where he acted in productions, managed the props building, and wrote plays for young actors to perform. In addition to writing, Andy is an avid backpacker!
Excerpt from the play:
CAST OF CHARACTERS
Little Miss Muffet
Spider
Dictionary
Little Jack Horner
Jack
Jill
Little Boy Blue
At rise, LITTLE MISS MUFFET holds an oversized bowl and spoon, getting ready to sit down on her tuffet to eat some curds and whey. The SPIDER creeps in from the side. The first sound we hear is an ominous laugh from the menacing SPIDER.
LITTLE MISS MUFFET
I'm Little Miss Muffet. I sat on my tuffet.
LITTLE JACK HORNER enters, holding a pie, food smeared on face. The SPIDER retreats back over to the side, grumbling softly, trying not to be seen. Each time the SPIDER can hide in a different place – get creative!
LITTLE JACK HORNER
What's a tuffet?
LITTLE MISS MUFFET
Oh dear, I'm afraid I don't know. Who are you?
LITTLE JACK HORNER
I'm Little Jack Horner. I sit in the corner, eating a Christmas pie.
LITTLE JACK HORNER sticks his thumb in the pie.
LITTLE JACK HORNER
I put in my thumb, and pull out a plum.
He does.
LITTLE JACK HORNER
Oh! What a good boy am I!
LITTLE MISS MUFFET
Ew. Yeah. Whatever.
LITTLE JACK HORNER
But never mind that—what's a tuffet?
LITTLE MISS MUFFET
Let's ask the Dictionary.
The DICTIONARY, a character dressed like a book, enters.
DICTIONARY
That's "tuffet." T-U-F-F-E-T. Tuffet. A footstool or low seat, covered entirely in cloth.
The DICTIONARY exits.
LITTLE JACK HORNER
Cool. Thanks. Want a plum, Little Miss Muffet?
LITTLE MISS MUFFET
Uh, no, I have my own food. Thank you.
LITTLE JACK HORNER exits. The SPIDER re-emerges, laughing softly, but menacingly.
LITTLE MISS MUFFET
Where were we…? Oh, yes. I'm Little Miss Muffet. I sat on my tuffet, eating my curds and…
JACK and JILL enter, wrapped up in bandages, slings, and crutches, and holding a bucket of water. They are very melodramatically in pain.
JACK
Oof. Ouch. Oww. The pain. It hurts.
JILL
What's a curd? Is that like a vegetable or something?
The SPIDER retreats again, grumbling softly, hiding from the characters.
Why Subscribe?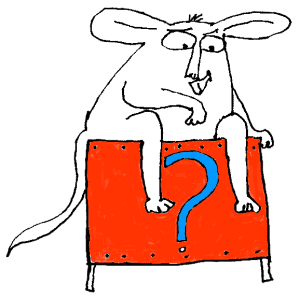 Inside Drama Notebook, you will find a huge collection of well-organized lesson plans, scripts for kids, drama activities, 50 drama games on video and more! Join today and dramatically reduce your planning time while delivering fresh, innovative drama lessons to your students! If you are new to teaching drama, this site will be a Godsend! You will immediately feel confident about teaching drama like an expert. The site guides you step-by-step and provides you with materials that you can use right away with your students.
If you have been teaching for years, Drama Notebook will inspire you with a fresh new approach and innovative ideas!
The site is packed with original, innovative lessons and activities that you will not find anywhere else—and new materials are added monthly.