6 characters; 2M, 2F, 2 Either. 5 pages in length. Approximately 5 minutes running time. A comedic adaptation of Little Red Riding Hood written by Andy Pavey.
Little Red is a wacky adaptation of Little Red Riding Hood. In this version, the narrator takes a bit of creative license and spins a tale that includes all the favorite characters and a travelling salesman. When the hungry wolf has the poor salesman for lunch, the wolf assumes his identity and heads to grandmother's house for seconds! Will Jack the Lumberjack save Red and granny before they become dessert? This delightful new spin on a classic tale will have all ages howling with laughter!
Andy Pavey is a commissioned playwright, who writes short plays for Drama Notebook. He is a student who attends UWC-USA. He previously spent nine years with Davenport Junior Theatre, the second-oldest children's theatre in the United States, where he acted in productions, managed the props building, and wrote plays for young actors to perform. In addition to writing, Andy is an avid backpacker!
Excerpt from the play:
CAST OF CHARACTERS
NARRATOR
LITTLE RED
LUMBERJACK
SALESPERSON
BIG BAD WOLF
GRANDMA
At rise, the stage is filled with trees and bushes. LITTLE RED enters and begins to walk. The LUMBERJACK is on the other side of the stage, chopping down trees.
NARRATOR
Once upon a time, in the deep, dark forest, a young girl named Little Red Riding Hood was on a journey to her grandmother's house.
LITTLE RED
Excuse me? Who are you?
NARRATOR
I'm the narrator. I'm supposed to, um, control everything you do and everything you say. No big deal.
LITTLE RED
Well, if you think you're so smart.. what am I thinking about right now?
NARRATOR
Easy. You're thinking about the color blue.
LITTLE RED gasps.
LITTLE RED (quietly)
Let's keep this between you and me, okay?
NARRATOR
Little Red continued her long walk through the woods. Soon she came upon a fearsome lumberjack.
LITTLE RED
Hello, sir, how are you? I'm Little Red Riding Hood.
LUMBERJACK
Nice to meet you. I'm Jack the Lumberjack.
LITTLE RED (to NARRATOR)
Wow. Very original.
NARRATOR
Your parents named you after a piece of cloth, so…
LUMBERJACK
Why are you out in the dark, dangerous woods all alone, Little Red Riding Hood?
LITTLE RED
Why are YOU out in the woods all alone, huh? Get lost!
LUMBERJACK
I was just trying to start a conversation.
NARRATOR
Little Red bid farewell to the Lumberjack and kept walking down the winding path.
LITTLE RED (to NARRATOR)
I just want to say that this story is complete garbage. First, I meet a lumberjack named Jack, and now I'm walking down this path AGAIN? I'm surprised the audience isn't falling asleep by now.
NARRATOR
Huh. Is that a challenge? It sounds like a challenge to me.
LITTLE RED
Show me what you're made of!
NARRATOR
Fine!
LITTLE RED
Fine!
NARRATOR
From far away, Little Red Riding Hood heard a terrifying noise. It almost sounded like… her grandmother… being eaten alive… or something. I don't really care at this point.
LITTLE RED
How DARE you! You won't get away with this!
LITTLE RED begins running down the path again. In front of her, a SALESMAN enters. The SALESMAN talks extremely quickly and clearly.
NARRATOR
Little Red stopped. For before her was a terrifying sight: a travelling salesman.
LITTLE RED
Oh, you really ARE cruel, aren't you?
SALESMAN
Hello, how are you, great to meet you, I'm Sal, Sal the Salesman, pleasure doing business with you today. I'm the founder and CEO of Sal's Simply Scrumptious Sweets. "Simply Scrumptious
Since 1966!" Can I interest you in any of our sweets today?
LITTLE RED
I'm getting a headache just listening to this guy.
Why Subscribe?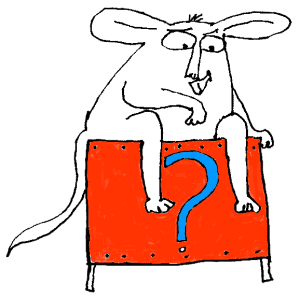 Inside Drama Notebook, you will find a huge collection of well-organized lesson plans, scripts for kids, drama activities, 50 drama games on video and more! Join today and dramatically reduce your planning time while delivering fresh, innovative drama lessons to your students! If you are new to teaching drama, this site will be a Godsend! You will immediately feel confident about teaching drama like an expert. The site guides you step-by-step and provides you with materials that you can use right away with your students.
If you have been teaching for years, Drama Notebook will inspire you with a fresh new approach and innovative ideas!
The site is packed with original, innovative lessons and activities that you will not find anywhere else—and new materials are added monthly.