4 characters. 1M, 3F; 11 pages in length. Approximately 10 minutes running time. A short comedy for teens about a Shakespeare audition written by Teresa Fogel.
Looking for Juliet is a short play about three women who attend a community theatre audition for Romeo and Juliet. It's slim pickings when only three actresses show up for the role of Juliet. The director must deal with Dorothy, a sixty-year old lonely widow, who performs rather melodramatically and Monica, a spoiled teen, who continually picks fights with Alec, a hard-edged teen. Who will be chosen to play the lead when no one has read the play?! This comedy is perfect for teens and deals with bullying, insecurity, and self-confidence.
Teresa Mella-Fogel is a new playwright in the second chapter of her life. She has written six plays and has several more in development. She is a board member of the Theatre Artists Workshop in Norwalk, Connecticut and is a member of the Dramatists Guild, PWC and International Center for Women Playwrights. Her work has had one production and several professional readings. She has attended the Writers Conference in Wesleyan (2018) and Yale (2016). Teresa lives in Old Saybrook, Connecticut where she gets her inspiration from the beautiful shoreline.
Excerpt from the play:
CAST OF CHARACTERS:
DIRECTOR
MONICA
ALEC
DOROTHY
ACT 1 SCENE 1
The setting is a community theater. The stage is set up for auditions. There are three folding chairs on one side with a table and chair on the other. The director is sitting behind the desk looking through papers.
DIRECTOR
(Calling over his shoulder) Send in the Juliets.
He continues flipping through papers as two women enter the room. Deborah is in her late sixties, wearing a flowing gown of sorts. Monica is a senior in high school. She is wearing jeans and a stylish top. Both sit down in the chairs.
DIRECTOR
Now as you know we are casting for a series of…
DIRECTOR trails off as he looks at the women.
DIRECTOR
Aren't there supposed to be three of you. (He yells off stage) All actors for the part of Juliet please proceed to the stage or don't bother.
A young woman saunters onto the stage. Alec is also a senior in high school, dressed all in black with headphones hanging around her neck.
DIRECTOR
Thank you for joining us. Miss..?
MONICA
Miss Juvenile delinquent.
ALEC
Shut up, prom queen. My name is Alec.
MONICA
Did your probation officer give you permission to come here today?
ALEC clenches her fists and approaches MONICA who doesn't flinch. Instead she aims her phone at ALEC as if she's taking a picture or video.
MONICA
Go for it loser. At the rate you're going, you can have your own Netflix special.
ALEC stops looks around and sits down with attitude. She looks at the
DIRECTOR and shrugs her shoulders.
ALEC
OK, I'm here, now what?
The DIRECTOR looks down at his papers again.
DIRECTOR
Yes, Alex Reno, Monica Jones, and Dorothy Flowers. OK, so like I was saying…
ALEC
Alec.
DIRECTOR
Beg your pardon?
ALEC
(Emphasizing the end of each word ) It's Alec, like Alec Baldwin. Not Alex.
MONICA turns towards her.
MONICA
Classy.
DIRECTOR
Miss Reno, should I be concerned that you are in some kind of trouble with the police?
MONICA
As long as you can dial 911 you should be fine.
DIRECTOR
Miss Jones, please let Miss Reno speak for herself. Now, young lady, what exactly do we have here?
ALEC
(shrugging) I get into a lot of fights, but they're not all my fault.
The DIRECTOR eyes her for a minute.
DIRECTOR
This is community theatre. As long as you behave we should be all right. Miss Jones, please limit your color commentary to the scene. So, like I was saying, we are doing a night of Shakespeare. This audition is for Juliet. Excuse me, Dorothy, is that your name?
DOROTHY sits up straighter and gives the DIRECTOR a winning smile.
DIRECTOR
You do realize we are casting for Juliet and she is a young girl?
DOROTHY
Yes, I know, but I feel I was born to play Juliet.
ALEC
(Under her breath but loud enough for all to hear) Yeah, maybe fifty years ago.
DOROTHY 's smile wanes while MONICA suppresses a giggle.
DIRECTOR
Alex, Alec, whatever your name is, we respect actors in the theatre so keep your comments to yourself. Now, Dorothy, while you may feel you were born to play this part the truth is you might be a tad older than what we are looking for.
DOROTHY
I am aware. I only ask that you allow me to audition. I feel I can bring a fresh perspective to the part.
ALEC
(Muttering to herself) You don't smell so fresh from where I'm sitting.
Again MONICA suppresses a giggle. The DIRECTOR ignores ALEC.
DIRECTOR
OK, Dorothy, do you have any experience in the theatre?
DOROTHY
Oh yes, Broadway.
DIRECTOR
(Brightening up and making a note on his papers) An actor with Broadway experience, that's good, you may bring a certain professionalism to the production.
DOROTHY
Oh, I'm not an actor. I just like going to Broadway. I go into New York once a month, have been doing it for ten years so you see, I'm very acquainted with the theatre.
The DIRECTOR looks at her for a moment in shock.
DIRECTOR
Miss or is it Mrs. Flowers, have you ever acted in a theatre before?
DOROTHY
Actually, Flowers is my new stage name. I thought Cooper sounded too ordinary.
DIRECTOR
So Miss Flowers or Cooper, why the sudden interest in acting?
DOROTHY looks uncomfortable and starts adjusting her skirt.
DOROTHY
Well, my wife and I were together for twenty years –  we both loved the theatre. Well, she passed away a year ago and I've always wanted to do it so I thought, what the heck. Life is short.
MONICA jumps up.
MONICA
I knew you looked familiar! My Daddy owns funeral parlors and I remember seeing you at the one in Milford. Didn't we do a nice job?
ALEC
Holy shit, Prom Queen, give her a break.
MONICA
For your information, I haven't been voted in yet and what did I say that was so wrong? And, Miss ray of sunshine, it wasn't me wise-cracking at her before.
As MONICA is talking ALEC looks at her and puts her head phones in. The DIRECTOR pounds on the table and indicates that MONICA should take her seat.
DIRECTOR
(Under his breath) God help me. OK, Dorothy, since you're here, why don't you read these few lines from Romeo and Juliet. I will read with you.
DOROTHY stands up reaches into her bag and pulls out a silk wrap that she drapes around her head.
DOROTHY
Should I get closer to you?
As she starts to walk towards the DIRECTOR he holds up his hands.
DIRECTOR
Nope, no need, just a reading. Here is the scene. This is the first encounter between Romeo and Juliet. I have the first line. Go ahead and take a minute.
He hands DOROTHY the page. She glances at it then squares her shoulders.
DOROTHY
(Theatrically ) I'm ready.
The DIRECTOR holds up the scrip and begins
DIRECTOR
O, then, dear saint, let lips do what hands do; They pray, grant thou, lest faith turn to despair.
Why Subscribe?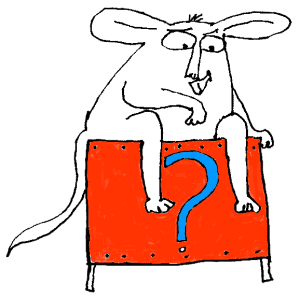 Inside Drama Notebook, you will find a huge collection of well-organized lesson plans, scripts for kids, drama activities, 50 drama games on video and more! Join today and dramatically reduce your planning time while delivering fresh, innovative drama lessons to your students! If you are new to teaching drama, this site will be a Godsend! You will immediately feel confident about teaching drama like an expert. The site guides you step-by-step and provides you with materials that you can use right away with your students.
If you have been teaching for years, Drama Notebook will inspire you with a fresh new approach and innovative ideas!
The site is packed with original, innovative lessons and activities that you will not find anywhere else—and new materials are added monthly.