11 characters. Approximately ten minutes running time. Middle school students travel to a bleak future during the science fair.
Fred and Dolly want to win a ribbon at the middle school science fair, so they built a time machine. When the students take a trip with their teacher into the future, they find humanity in danger and must now figure out how to save the world and make it home in time for dinner. A comical sci-fi adventure that reminds us of the peril that we risk by relying too much on technology instead of good old-fashioned human conversation. Look out for the zombies!
Terence Patrick Hughes writes plays for all ages. His children's plays include adaptations for middle and high school of Shakespeare's A Midsummer Night's Dream and The Tempest and a comic spin on Christopher Marlowe's 'Doctor Faustus'. His shorter plays for grades K-4 offer a variety of adaptations from world history and mythology. His grown-up plays include LINES, Fake Plastic Love, A Harmony of Both, and Recess at Our Lady of the Bleeding Heart, Mind, and Spirit – Once Reformed. Other plays include Tea & Misery, Benched, Finding the Rooster, and Farewell Evenbrook. The New York Times noted that his work "…explores heavy subject matter with humorous dialogue and strong characters". His plays have been developed and produced with the Lark, Horse Trade, Seven Collective, 13th St. Rep, Eden Prairie, Ovenbird, Playwrights Roundtable, and Boomerang theatres. He loves his wife Danielle, and two kids, Harrison & Bb.
Excerpt from the play:
CHARACTERS:
FRED
DOLLY
PROFESSOR
ZOMBIE
SCIENTIST
ZOMBIE HUNTER
PRESIDENT ZOMBIE
AURORA
TANADO
HOPE
STUDENT
A school classroom, present day. A small machine sits at center stage. FRED, DOLLY, and PROFESSOR enter and move to the machine.
FRED
Professor, you won't believe your eyes.
DOLLY
It's the greatest discovery since sliced bread.
PROFESSOR
It had better be. This is my lunch hour.
FRED
Ta-da!
DOLLY
What do you think?
PROFESSOR
I think I skipped my turkey sandwich to look at a pile of junk.
FRED
It's a time machine!
DOLLY
We'll show you. Turn it on!
FRED presses a button on the machine, they all stare offstage.
PROFESSOR
What is that?
FRED
The machine is projecting a portal, Professor. Wow, try to say that five times fast.
DOLLY
We set it for 500 years into the future.
PROFESSOR
You were supposed to create a simple science project. Who knows what's out there 500 years in the future? Although I would like to see how well my stock portfolio held up.
FRED
There's only one way to find out.
DOLLY
Come on, Professor. We made this thing out of iPhone parts, Legos, and tin foil. There's no telling how long it will last.
PROFESSOR
All…right. For the good of humanity… let's go.
FRED, DOLLY, and PROFESSOR join hands and rush offstage. Optional sound effects can be made by actors offstage until FRED, DOLLY, and PROFESSOR leap back on stage.
FRED
Wow. We're in the future.
DOLLY
I don't feel any older.
PROFESSOR
Look. Someone's coming.
ZOMBIE enters
ZOMBIE
Arrrrghh!
FRED
Yikes! It's a zombie!
DOLLY
We didn't come to the future to be somebody's snack.
PROFESSOR
Right now I'm kind of wishing I went with the turkey sandwich.
SCIENTIST enters
SCIENTIST
Stay away from them, zombie! Here!
SCIENTIST hands the ZOMBIE a cell phone, ZOMBIE moves to a corner of the stage.
ZOMBIE
Ahhhhhhhhhh!
SCIENTIST
He won't bother you as long as he has the phone to stare at.
FRED
This may sound crazy, but we've traveled here from 500 years ago.
DOLLY
We didn't know the future would be a zombie apocalypse.
PROFESSOR
I suppose cable TV should've been a red flag.
Why Subscribe?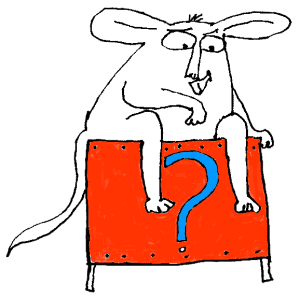 Inside Drama Notebook, you will find a huge collection of well-organized lesson plans, scripts for kids, drama activities, 50 drama games on video and more! Join today and dramatically reduce your planning time while delivering fresh, innovative drama lessons to your students! If you are new to teaching drama, this site will be a Godsend! You will immediately feel confident about teaching drama like an expert. The site guides you step-by-step and provides you with materials that you can use right away with your students.
If you have been teaching for years, Drama Notebook will inspire you with a fresh new approach and innovative ideas!
The site is packed with original, innovative lessons and activities that you will not find anywhere else—and new materials are added monthly.