7-12 characters. 65 pages long. Approximately 90 minutes running time.
A play that deals with first love, class conflict, and racism in the sixties. Ages 14 and up. (10 credits)
Miss Hollywood is the engrossing new play by Sean O'Connor where Catcher in the Rye meets West Side Story. Set in the suburbs of New Jersey in 1968, fourteen year-old, rich kid, Lukas, is caught with Patti, the girlfriend of tough guy Eddie Gallione. Eddie demands a rumble between their two towns. As 150 kids gather on a Saturday night, Lukas is terrified and Eddie's head is swirling with news of a family scandal. They square off. But what happens then, changes both of their lives forever.
Sean O'Connor was a member of NYC's famed Circle Rep Theatre. Eight of his plays have won national Best New Play awards. They've all been published by both JAC Publications, and NextStage Publishing. They've each been produced many times apiece in NYC, in regional theaters, and workshopped in Dublin. He's written films for USA Network, and Nasser Entertainment. Three of his screenplays won national awards. His work has garnered many grants and fellowships. His award-winning film script, "Imitate the Sun" will be shot as a feature film this summer with Standing 8 Productions. Miss Hollywood, will open next year with the Town Players in Pittsfield, MA. Sean received his B.A. from Columbia University, and his M.F.A. in Creative Writing from Queens College.
Excerpt from the play:
CAST OF CHARACTERS
LUKAS OLD: Lukas (below) as an older man. About 60. He's weathered well. He's settled comfortably into who he is.
LUKAS: 14, very smart, a good looking kid but all twisted up in adolescent uncertainty. Privileged background, parents split up. His smarts and focus will eventually lead him out of this 14-year-old hurly-burly world he's now trapped in.
PATTI (MISS HOLLYWOOD): 14, precociously smart. Gorgeous. Norma Rae every second of her life. Hysterical. Luxuriates in being a Jewish American Princess.
EDDIE: 16. Raw Italian handsomeness. A tough, well-built kid, but deep inside, an artist. And he's going to get there.
EDDIE OLD: Eddie (above) as an older man. About 62. Gained a little weight, lost some hair, but his soul is healthy, vibrant and intact.
LEO: Eddie's dad. 44. Angry, repressed. Tire shop during the day, beer and the Mets at night, something that was supposed to happen never did. He's reeling.
ROSE: Rock of the family. 43, still pretty, but a bit weary. Classic Italian mama. Wise and strong, and after a few glasses of wine, she still has fun. Loves Leo, despite all.
RORY: Lukas's dad. 44. Kind of a quicksilver, almost surreal imagination. A NYC lawyer. Too much booze, cigarettes, too much senseless talk, all leading to a deepening depression. Means well, but he keeps upsetting the wagon—his and everybody else's.
SUZANNE: Lukas's Mom. 40. Still very attractive. Cut through by Rory leaving her, but she'll survive. Out of the blue, the wild teenager she probably was, can still inhabit her. Lots of fun, and much love.
FABIAN: 13. Lukas's brother. Brilliant, unique kid. Not the norm. A screwed up foot. Little overweight. Not many friends. But a huge, and wise heart. Knows the batting average of everybody who ever played.
MICKEY CAPADONNA: As he sounds. 14. Dark, leather jacket, muscular, seemingly devoid of any self-doubt. No genius, but he'll amount to a good man.
WOMAN: Rory's lover. She's onstage twice, for a total of 5 seconds each time. Wispy, blondish. High strung. Exactly who you should have chosen for the affair.
Act 1
Scene 1
Stage is dark. "You Really Got Me" by the Kinks climbs out of the speakers. Plays for ten seconds, then a spot rises on LUKAS Dougherty, 14, in a bathing suit. It's suburban N.J., May 1968. Luke's a wiry, good looking kid but lost in the muck of early adolescence. Couple of pimples, gangliness, uncomfortability with the planet and himself, and tormented by nonstop images of naked women rattling through his brain like runaway horses. He's also behind his growth streak, a tad short for his age. LUKAS stares, transfixed, towards stage left, where a light rises on Miss Hollywood (PATTI Lawless), also 14, in a two-piece bathing suit, a cherry red drink with a straw in her hand, and staring through sunglasses straight out at the audience, almost like she's watching something. Maybe some older, gorgeous, fantasy boyfriend in a sailboat race or something. Or maybe nothing. But whatever it is, once in a while she waves to it.
LUKAS, shyly, approaches her, dancing to the Kinks, awkwardly, all the way. He arrives, trying to dance with her. But she looks past him, shaking her hips a bit to the tune, sipping from her drink, and looking at her nautical vision glimmering out there on the water. Blackout. Music then fades.
Lights rise on the whole stage. PATTI and LUKAS are gone. A backdrop of 1960s suburbia hangs in the back. On it is a baseball field, lush trees, a couple of comfortable suburban homes, maybe an image of a pool, and a blue sky. On top of a raised platform, 4 feet high, far stage left, is LUKAS, today, almost 50 years later, 62, maybe 63. Still in good shape. He speaks directly to the audience. In the text, he will be referred to as LUKAS OLD. The young version will be referred to as LUKAS.
LUKAS OLD
It was June. 1968. And it was hot. The way the world got hot back then. No air conditioner, well…your parents' room. But you weren't allowed to go in there…but fuck it, you did. And you knew that room well. Where your mom hid the licorice. And your dad's war medals. Blue velvet ribbons, thick silver medallions, your heart leapt every time you held one. But in those days, when it got hot, people wandered suburban hallways like drunken ghosts, sweating, moaning, it was Night of the Living Dead with a backyard swimming pool. The airwaves crackled with Motown, and Tommy James and the Shondells. Mickey Mantle limped through his last season on two crippled legs, Vietnam bled from the television night after night, LBJ was vanishing into some ungodly ether, and a stupefying man named Millhouse was making a terrifying comeback. And the name Kennedy was beginning to glow again, as Bobby headed west. To California. (Beat.) And I had just turned 14.
(Lights up on young LUKAS now in a collarless shirt, madras shorts and sneakers with no socks. Center stage, looking confused.)
LUKAS OLD
The girls thought I was cute, which was insane. I was an acne-bitten pollywog from Hell. Forever trying to hide a boner that appeared like a church bell every six minutes…specially, when Miss Brothers and her miniskirt called me to the blackboard in Math class. (Young LUKAS tries to conceal an erection.) So there I was. In Math class. With a boner.
(He sits, picks up a small, red Swingline stapler, and using it as a mirror, begins popping.)
LUKAS OLD
I was looking at my reflection in the tiny metal part of a stapler so I could pop a zit that arrived this morning like a comet from hell.
(Lights rise on Miss Hollywood, stage right. Now, in a mini-skirt with white go-go boots, and books in her hands. Leslie Gore's "You Don't Own Me" pours out of the speakers through the end of the first line: "…one of your little toys." Stops. They immediately sit side by side facing the audience, in their homeroom class).
PATTI
(Beat.) I can't stand Eileen McMahon, they should kill her.
LUKAS (Confused.) Uhhh…yeah. No, uh, yes. Perhaps.
PATTI
I was reading recently in F. Scott Fitzgerald's This Side of Paradise…oh, you like Fitzgerald?
LUKAS
Yeah, like, I mean, yeah. I do like Hemingway's simplistic…
PATTI
Hemingway's a macho clown. Anyway, in Paradise, are you aware, perhaps, that Amory's supposed love for Rosalind might not have been real at all, but based on some superficial idea that LIFE had forced him to embrace, that has no value or ability to survive in the real world, you know that, right?
LUKAS (Beat.)
I was thinkin' bout that on Wednesday.
PATTI
(Beat.) Anyway. I can't stand Eileen McMahon. She acts like your best friend, second your back's turned, she's badmouthing you like one of those self-hating gossips out of À la recherché du temps perdu. You've read Proust?
LUKAS
(Lost.) Uhhhh, only in English.
PATTI
What're you doing Saturday night? (She leans in close.)
LUKAS
Uhhh…S-Sat…
PATTI
Do you get horny? Like…a lot?
(She stands up like a bolt of light. Her breasts an inch from his face.)
PATTI
Don't play me for a fool. Sugar. My parents are away Saturday night, like…all night. Wanna…as they say in Paris…come over? (Beat. Blackout. Light up on LUKAS OLD.)
LUKAS OLD
No one said that in Paris. But who gives a shit. She asked me over! And then asking if I ever got horny?! HELLOOO! I was a 14 year OLD virgin, with a boner FROM HELL, I WAS ALWAYS HORNY! But there was one problem. Her boyfriend. EDDIE Gallione.
(Lights up on EDDIE. Center stage. Tight tee-shirt, black pants. Italian. Muscular. Very handsome. Tough, yes. But with a growing kernel of wisdom, and a glint of depth in his eyes. After a beat or so, he begins shadow boxing. Furiously.)
Why Subscribe?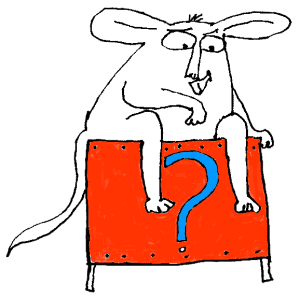 Inside Drama Notebook, you will find a huge collection of well-organized lesson plans, scripts for kids, drama activities, 50 drama games on video and more! Join today and dramatically reduce your planning time while delivering fresh, innovative drama lessons to your students!If you are new to teaching drama, this site will be a Godsend!You will immediately feel confident about teaching drama like an expert. The site guides you step-by-step and provides you with materials that you can use right away with your students.
If you have been teaching for years, Drama Notebook will inspire you with a fresh new approach and innovative ideas!
The site is packed with original, innovative lessons and activities that you will not find anywhere else—and new materials are added monthly.