7 characters. 7 minutes running time. A modern-day version of the classic nativity story.
If you are looking for an alternative to the traditional nativity story, this play is for you! The play thoughtfully honors many different cultures, and many different traditions celebrated in December, while following the story of a modern-day couple who are turned away from a fancy hotel.
Discussion questions, suggestions for staging, characterization, and costuming are at the end of the script!
About the Author…
Debra A. Cole is a celebrated, retired humanities teacher, youth theatre director, and children's playwright with degrees in journalism, art history, and elementary education. She understands the needs of young performers and their directors and creates pieces that encourage engaging discussion, creative thought, and quirky playfulness. Her goal is that young performers discover the power and delight that theatre brings to actors and audiences alike.
Excerpt from the play…
CHARACTERS
EM – (F) Kind and loving, she is excited about a quick city getaway before the baby comes
JOE – (M) Loves his wife and will do anything to make her happy
HOTEL MANAGER – (M/F) Snooty and arrogant, the boutique hotel is everything
POLICE OFFICER – (M/F) level-headed and ready to help – proud of his/her beliefs
FIRE FIGHTER – (M) a man of action, steady, and calm – proud of his beliefs
EMS TECHNICIAN – (M/F) dedicated and proud of his/her beliefs
BETH – (F) wealthy boutique hotel owner – kind and generous
(The action takes place in NYC during Christmas time.)
(Lights come up in the lobby of a high hotel. Hotel Manager is behind the counter working on the computer as Joe and Em enter the lobby. There is a large counter, fancy couch, a throw blanket, side table, lamp, and room screen/divider on stage. Em has a huge, pregnant belly, and Joe is carrying two shabby suitcases.)
EM
(looking around in awe) Oh, Joe, there is no way we can afford this place. Look at it!
JOE
(watching Em look around and smiling at her) It's Christmas, Em. You deserve something special before the baby comes. Tomorrow, we'll go window shopping, eat hot dogs from street vendors, and go to the top of the Empire State Building.
EM
But, Joe, how did you do it?
JOE
I took some extra shifts and reserved a room months ago knowing that Christmas in New York City is not cheap and not easy to book. Besides, before long, our lives are going to be pretty busy with that little guy.
EM
Little guy? What if it's a little girl?
JOE
We will love HER or HIM more than any baby has ever been loved. THAT, I guarantee. This baby is going to be very special.
(Joe grabs both suitcases and heads up to the hotel front desk. Em joins him waddling along. Hotel Manager ignores both of them and continues to type on the computer. Joe looks to Em a little confused and then taps the bell on the counter.)
HOTEL MANAGER:
(takes a deep breath then begins without emotion looking past them) Welcome to Beth's Boutique Hotel NYC, the finest boutique hotel on the north side of central park. Our rating is 5 bright stars – we are known for our service. (big breath and finally looks at the couple) How can I help you?
JOE
We have a reservation under the last name Naz, Joe and Em.
HOTEL MANAGER:
(looking intently) Naz…Naz…no, what is that name? Italian? No, I'm sorry. I find no reservation under that name.
JOE
(nervously) It has to be there. I booked it over a month ago. I have the confirmation here somewhere. (frantically searches his pockets – only to find nothing)
HOTEL MANAGER:
(sarcastically) Well, we are a very popular hotel…. (looking at their suitcases) and expensive. Perhaps you made a reservation at a …. cheaper establishment
EM
(tugging Joe's sleeve) Let's just go, Joe. Surely there are other hotels nearby.
JOE
No. I reserved this one. The Beth Boutique Hotel. Can you please look again?
HOTEL MANAGER:
(looks again) No – nothing magically appeared like a north star. (laughs to himself)
EM
Let's go. I saw another hotel across the street.
HOTEL MANAGER
GOOD LUCK with that. It's Christmas in NYC, there will be no room anywhere, even if you could afford them.
(Em starts to grab her belly as the Joe and Hotel Manager keep going back and forth.)
JOE
Sir, where's your Christmas spirit. Look at my wife, we can't just stay in the streets. It's cold out there. Surely you have some room for us to stay in.
HOTEL MANAGER
We have nothing for you.
Why Subscribe?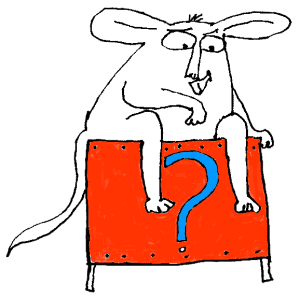 Inside Drama Notebook, you will find a huge collection of well-organized lesson plans, scripts for kids, drama activities, 50 drama games on video and more! Join today and dramatically reduce your planning time while delivering fresh, innovative drama lessons to your students! If you are new to teaching drama, this site will be a Godsend! You will immediately feel confident about teaching drama like an expert. The site guides you step-by-step and provides you with materials that you can use right away with your students.
If you have been teaching for years, Drama Notebook will inspire you with a fresh new approach and innovative ideas!
The site is packed with original, innovative lessons and activities that you will not find anywhere else—and new materials are added monthly.