10 characters. 4M, 4F, 2 Either; 5 pages in length. Approximately 5 minutes running time. A Greek play by playwright, Jasmine Rogers.
Mount Olympus is the ancient Roman tale of how the king of the gods came to be. The god Saturn feared that one of his children would take his throne, so he did the only logical thing he could do – he ate them. His wife, Rhea, knew she had to hide her sixth baby so that he wouldn't suffer the same fate. That baby turned into a very talented and powerful man named Jupiter (aka Zeus to the Greeks)! Jupiter vows to find Saturn and free his brothers and sisters. This play is a great introduction to Roman/Greek mythology!
Jasmine Rogers is a full-time performing arts teacher for Berkeley International, an international school in Bangkok, Thailand, where she is an active choreographer and director for both primary and secondary school musicals. She holds a BS in Early Childhood Rehabilitation/Special Education and a MA in Education with a focus on the performing arts with English language learners. This will be her 9th year teaching dance and drama full-time. Jasmine enjoys creating theatrical scripts that her students can easily understand and enjoy performing!
Excerpt from the play:
CAST OF CHARACTERS
Narrator
Saturn
Rhea
Goat
Jupiter
Neptune
Pluto
Vesta
Ceres
Juno
Narrator
A long time ago, there were giants named Titans that lived on Earth. The King of all of the Titans was named Saturn.
Saturn
I am the King of the Titans! I want to be the king forever, I don't want any of my children to take my throne.
Narrator
Saturn was so paranoid that one of his children would take his throne that each time his wife had a child he would swallow it.
Rhea
Look, I had another baby! Isn't he beautiful?
Saturn
Give me the child!
(eats it)
That's delicious!
Narrator
His wife Rhea was very upset because her husband had eaten 5 of her babies. She had just given birth to a 6th baby and was scared he would eat this baby as well.
Rhea
(upset noise) I am not going to let Saturn eat another one of my babies! I will have to trick him… I know! I'll disguise this rock to look like my baby! (dress up the rock)
Narrator
So Rhea dressed up a rock in baby clothes to look like her baby.
Saturn
Where is the baby? I'm hungry!
Rhea
Here you go, honey!
(Saturn eats rock, burps, and walks off)
Narrator
Rhea knew she had to hide the baby so she called for her friend, the goat, to help her.
(enter goat)
Rhea
Please take care of my child and protect him from Saturn.
Goat
I will take very good care of the child, your majesty.
Narrator
The goat took good care of the baby. Many years later the baby had turned into a very talented and powerful man named Jupiter!
Jupiter
I want to find my birth mother and save my brothers and sisters from my father.
Goat
Good luck, my child! Your father is the king of the titans, his name is Saturn.
Why Subscribe?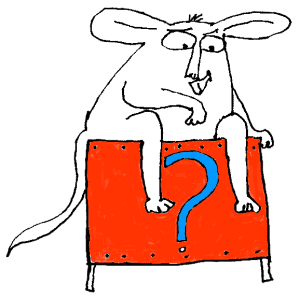 Inside Drama Notebook, you will find a huge collection of well-organized lesson plans, scripts for kids, drama activities, 50 drama games on video and more! Join today and dramatically reduce your planning time while delivering fresh, innovative drama lessons to your students! If you are new to teaching drama, this site will be a Godsend! You will immediately feel confident about teaching drama like an expert. The site guides you step-by-step and provides you with materials that you can use right away with your students.
If you have been teaching for years, Drama Notebook will inspire you with a fresh new approach and innovative ideas!
The site is packed with original, innovative lessons and activities that you will not find anywhere else—and new materials are added monthly.