5 characters. 1F; 2M; 2 Either; Flexible casting; 8 pages in length. Approximately 10 minutes running time. A radio play about the famous Christmas carol written by Donald A. Reasoner Jr.
Mr. Gruber's Silent Night is a short radio play which tells how the well-known Christmas carol, Silent Night, was created. Father Joseph Mohr explains to his friend, Franz Gruber, that after visiting a family in a nearby town, he approached a sleepy little town that looked very much like a scene from a Christmas card. The sight of this small town reminded him of another village thousands of miles to the East and he was compelled to write a poem about it. A beautiful Christmas story for teens and adults!
Donald A. Reasoner Jr. lives in Okinawa, Japan with his wife and family and teaches Bible, music and performing arts to middle and high school students.
Excerpt from the play:
CAST OF CHARACTERS
ANNOUNCER
NARRATOR
FRANZ GRUBER (CHOIR MASTER & ORGANIST AT ST. NICHOLAS CHURCH)
MARIA GRUBER (GRUBER'S FIRST WIFE)
JOSEPH MOHR (ASST. PRIEST AT ST. NICHOLAS CHURCH)
ANNOUNCER
It's time to take you "behind the music" as OCSI Radio Theater explores the history of the most beloved Christmas song ever written, (PAUSE) "Silent Night".
SOUND
(WIND, FOOTSTEPS IN SNOW)
NARRATOR
It's the day before Christmas Eve, and the cold, bitter wind seems to cut right through the heavy winter jacket of a solitary figure making his way home for the evening. It has been a long, disappointing day and the young man longs for the warmth and peace his home will offer. He approaches his front door with a sigh of relief.
SOUND
(THE WIND IS STILL HOWLING, DOOR LATCH IS WIGGLED, THE DOORKNOB IS TURNED AND THE DOOR OPENS. A FEW FOOTSTEPS AND THEN THE SOUND OF SHOES STOMPING ON THE WOOD FLOOR TO REMOVE THE SNOW FROM BOOTS, THE DOOR CLOSES AND IT IS LATCHED AGAIN, FOOTSTEPS ACROSS THE ROOM, A FIRE IN THE FIREPLACE) (FIREPLACE SOUNDS CONTINUE THROUGHOUT THE WHOLE SCENE)
FRANZ
(CALLING, WEARILY) Maria! I'm home!
NARRATOR
He takes off his bulky overcoat and sits on a bench near the front door to remove his heavy snow boots. He slides his favorite slippers onto his nearly frozen feet and slowly walks across the room, where he drops wearily into his favorite easy chair.
SOUND
(FOOTSTEPS ACROSS THE FLOOR, A PLOP INTO A CHAIR)
FRANZ
(CALLING AGAIN, A BIT LOUDER) Maria! Is anyone home?
NARRATOR
Finding the house empty, the young man gently slides off his easy chair and slowly slips to his knees.
FRANZ
(STARTS TO PRAY AND THEN FALLS OFF QUIETLY . . .) Dear Father, I'm at a loss. I don't know what to do. I need Your guidance . . .
(FRANZ' PRAYER SLOWLY FADES TO NOTHING AS THE NARRATOR BEGINS TO SPEAK)
NARRATOR
This . . . is Franz Gruber. Mr. Gruber is a school teacher. He lives with his wife above the little school house in the Austrian town of Arnsdorf. But our story isn't really about Arnsdorf. It's actually about a small village church in the neighboring town of Oberndorf, near Salzburg. The year is 1818, and Mr. Gruber, a gifted musician, serves as choirmaster and organist for the small St. Nicholas church in Oberndorf. He loves his job and his ministry at the church, but tonight, Mr. Gruber has a heavy heart.
SOUND
(THE DOOR OPENS AND SHUTS, FEET STOMPING THE SNOW OFF OF SHOES, AND FOOTSTEPS)
FRANZ
(CALLING) Maria, is that you?
MARIA
Yes, dear, I was out visiting Mrs. Obermeyer. She's about to have her baby and I was checking up on her to see if she needed anything. If you give me a minute, I'll go make us a nice pot of tea. Why don't you make us a nice fire?
FRANZ
That would be wonderful, my dear.
SOUND
(FOOTSTEPS)
NARRATOR
Mr. and Mrs. Gruber have been married for about ten years. They share a deep love for each other, but their marriage has had its deep sorrows. Both of the Gruber's children died when they were very young. Now Franz and Maria busy themselves with the joy of ministering to others, Franz through his music and Maria through her care for others.
SOUND
(FOOTSTEPS, CHINA TINKLING, WATER POURING, SPOONS STIRRING, FIREPLACE SOUNDS)
NARRATOR
Soon, Mrs. Gruber is back with the tea.
FRANZ
(TAKES A SIP THEN SIGHS) Ah, that's good. Thank you, Maria.
MARIA
(NOTICING THAT SOMETHING IS WRONG) Is there something wrong, Franz?
FRANZ
(SIGHS) It's the organ at St. Nicholas church…it's not working…and I won't be able to get Karl here to repair it for at least a week.
MARIA
(DEEPLY CONCERNED) Oh my, tomorrow is Christmas Eve. What will you do for music for tomorrow night's candlelight service?
FRANZ
(A LONG PAUSE) I…truly don't know.
NARRATOR
Mr. Gruber told his wife that he suspected a family of mice had nested in the back of the organ and had chewed holes in the bellows making it unusable until it was repaired. He told her that he might travel over to the chapel later that evening to see if he could find and fix the problem himself.
MARIA
But Franz dear, we've invited a large number of family and friends to our home this evening. We've been so looking forward to it. And so have our friends! (STUBBORNLY) I won't allow you to miss it.
FRANZ
I understand, dear, but . . .
MARIA
(GENTLY, BUT FIRMLY) No, this time with our friends is exactly what you need, Franz Gruber. You need the fun and the fellowship. In fact, you need to spend a little time each day just having some fun. I believe it will help you to have a fresh perspective to tackle the problems you face each week.
FRANZ
(RELUCTANTLY) Yes, dear.
NARRATOR
Franz and Maria enjoyed a wonderful evening with their friends. And Franz was grateful that Maria had insisted. (PAUSE) But the next morning, Mr. Gruber was still in a quandary about what to do about the broken pipe organ. Today was Christmas Eve and he knew that he would be expected to provide music for tonight's candlelight service.
NARRATOR
Later that afternoon, When Franz was out, there was a knock at the Gruber's door.
Why Subscribe?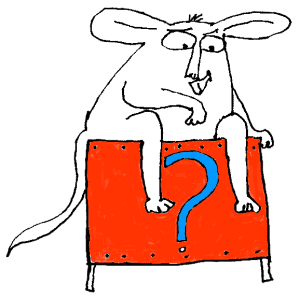 Inside Drama Notebook, you will find a huge collection of well-organized lesson plans, scripts for kids, drama activities, 50 drama games on video and more! Join today and dramatically reduce your planning time while delivering fresh, innovative drama lessons to your students! If you are new to teaching drama, this site will be a Godsend! You will immediately feel confident about teaching drama like an expert. The site guides you step-by-step and provides you with materials that you can use right away with your students.
If you have been teaching for years, Drama Notebook will inspire you with a fresh new approach and innovative ideas!
The site is packed with original, innovative lessons and activities that you will not find anywhere else—and new materials are added monthly.