30 characters. 8F, 9M, 13 Either; 28 pages long. Approximately 20-30 minutes running time. A sci-fi comedy for teens written by Quinn Baldwin. (5 credits)
Mrs. Frankenstein is a hilarious twist on Mary Shelley's classic horror story. Mrs. Frankenstein and her science students have been busy trying to build a robot to save mankind. Unfortunately, giving the robot a mind of its own was not the best decision. The T.2 robot is out for revenge unless the students can create the perfect mate for it! Will they build it in time to save the school and possibly the rest of the world?
Quinn Baldwin has been a middle school English teacher and librarian for over 16 years. He is currently a middle school library media specialist. He lives in Oklahoma with his wife and two children. He has written several books including The Accidental Superheroes, Crossover, The Confessions of Justin Malone, and (Alleged) Teen Bank Robber which have captivated hundreds of pre-teens and teenagers alike and won the Page Turner Award on the Page 99 Project.
Excerpt from the play:
CAST OF CHARACTERS
MRS. FRANKENSTEIN : Engineering teacher
BRIE :  The engineering genius
JUSTIN : Engineering student
IGOR : Engineering student
REBECCA : The robotics expert
SHELLEY : P.E. teacher
YOLANDA : P.E. student
PERCY P.E. : student
AARON : The locker expert
BELINDA : P.E. student
MARY : World Studies teacher
MRS. WOLLSTONECRAFT : Language Arts teacher
PRINCIPAL MCKRINKLEBERRY : " The Big Dog"
STUDENT REPORTER : A student reporter
HIS CAMERAMAN : The camera expert
BOB SLICK : Big shot reporter
HIS PERSONAL ASSISTANT : "Coffee, sir?"
VERY POLITE ROBOT : "That's not V.P.!"
SHERIFF : "Freeze, punk!"
SRO OFFICER : "Come here, Mr. Chuckles!"
LIEUTENANT LITTLE : "Fire and fury!"
PRIVATE CONNORS : "Attention!"
OLD JUSTIN : Retired Google engineer
OLD IGOR : Retired Google engineer
OLD BRIE : Retired Google engineer
OLD REBECCA : Retired Google engineer
T-1 : Brie's and Rebecca's robot
T-2.0 :Mrs. Frankenstein's robot
T-1000 : Future robot
T-1001 : Future robot
SCENE I
(OLD JUSTIN, OLD IGOR, OLD BRIE and OLD REBECCA ENTER on STAGE APRON, hobbling and using canes.)
OLD JUSTIN
It's going to rain today.
OLD IGOR
I know, Justin. I can feel it in my bad knee.
OLD REBECCA
You and your bad knee, Igor. Give me a break.
OLD BRIE
(Shivers)
The weather's just like it was that day so long ago.
OLD JUSTIN
(Nudges IGOR)
Here Brie goes again.
OLD REBECCA
(Looks up)
You're right. The sky is dark and bruised, like something bad could happen any minute.
OLD IGOR
Something bad's gonna happen if they find us out here.
OLD JUSTIN
Don't be such an old worrywart. It's kind of fun sneaking out here.
OLD BRIE
Do you guys ever think about that day?
OLD JUSTIN
The day it all started?
(ALL look at each other and nod)
OLD REBECCA
(Looks offstage)
They're coming! Hide!
(ALL hobble away)
OLD BRIE
This is kind of fun! Terrifying, but fun!
OLD JUSTIN
It's like we're in middle school again!
OLD REBECCA
If won't be fun if they catch us! Hurry!
(ALL EXIT)
SCENE II
(CURTAIN opens on MRS. FRANKENSTEIN'S CLASSROOM, occupying STAGE LEFT with a stand-alone window. STAGE RIGHT is a school hallway with a locker backdrop. A door in the middle splits the two scenes. REBECCA, IGOR, JUSTIN and BRIE work on the T-1 while MRS. FRANKENSTEIN works at her own table with her back to them and the audience.)
JUSTIN
MRS. Frankenstein? Mrs. Frankenstein? The auxiliary power source to our robot keeps failing.
(No response)
BRIE
(Pointing)
You have to connect to the mainframe here, Justin.
JUSTIN
Oh, right. Thanks, Brie. Good thing you're here.
(Points)
She's so focused on her little teacher's pet, we practically have to teach ourselves.
IGOR
She's not the only one focused.
(Nods at REBECCA)
BRIE
REBECCA and I want nothing more than to get this robot working.
REBECCA
Then we'll change the world.
SHELLEY
(ENTERS in hallway with BELINDA, YOLANDA, PERCY and AARON, jogging in hallway)
Run faster, maggots!
(Stops and blows whistle)
Pathetic! Drop down and give me a thousand!
(KIDS do pushups)
One! Two!! Three!!!
MRS. FRANKENSTEIN
(Throws down tool in frustration, opens door and steps into hallway)
Some of us are trying to do real work, Mr. Shelley, not…
(Touches MR. SHELLEY'S forehead and wipes hand on pants)
…sweat everywhere like a baboon!
SHELLEY
(BELINDA, YOLANDA, AARON and PERCY walk into classroom, mischief on their faces)
Real work? I'll show you real work!
(Starts doing pushups)
Wahoo! I'm not doing push-ups; I'm pushing the earth down! Yeah!
MRS. FRANKENSTEIN
Real mature!
(Paces around MR. SHELLEY, pointing and pantomiming while he continues to do various exercises)
PERCY
Hey, nerd herd.
AARON
Built anything new with your Legos?
REBECCA
It's not Legos, it's robotics.
BELINDA
(Doing the "robot" and speaking like a robot)
Yeah, Aaron. Get it right.
Why Subscribe?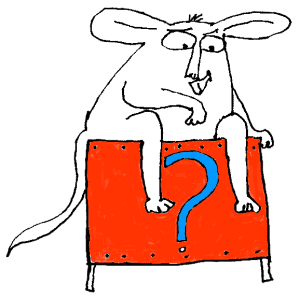 Inside Drama Notebook, you will find a huge collection of well-organized lesson plans, scripts for kids, drama activities, 50 drama games on video and more! Join today and dramatically reduce your planning time while delivering fresh, innovative drama lessons to your students! If you are new to teaching drama, this site will be a Godsend! You will immediately feel confident about teaching drama like an expert. The site guides you step-by-step and provides you with materials that you can use right away with your students.
If you have been teaching for years, Drama Notebook will inspire you with a fresh new approach and innovative ideas!
The site is packed with original, innovative lessons and activities that you will not find anywhere else—and new materials are added monthly.