6 characters. 3M, 3F; 8 pages in length. Approximately 10 minutes running time. A Christmas comedy for children written by Olivia Arieti.
Mrs. Santa Claus Drives The Sleigh is a delightful Christmas play for children. Mrs. Claus is busy baking delicious goodies for Santa to deliver on Christmas Eve but when he has an accident, it looks like Christmas is off! When Mrs. Claus offers to drive the sleigh and deliver all the presents, Santa and the elves find the idea ridiculous. Will they trust her to do a good job or will Christmas be cancelled this year?
Olivia Arieti, a US citizen with a degree from the University of Pisa, lives in Torre del Lago Puccini, Italy, with her family. Her plays have been published by Heuer Publishing, Brooklyn Publishers, Desert Road Publishing, JAC Publishing & Promotions, Independent Playwrights, Green Room Scripts, Applause Theatre & Cinema Books, USA and Lazy Bee Scripts, UK. FLIGHT ATP12 was produced by Gulfport Community Players, FL, JUST FOR YOU, by Blue Box Productions, NYC, CONTEMPTUOUSLY IN LOVE, by Ciona Taylor Productions, NYC; her one minute works by Gi60 Screaming Media Productions NYC, UK, Spare Change Theatre, NYC and Eclectic Theatre Company, FL. UP NORTE and NIGHT INTRUDERS, finalists in the R.J. Flores Short Play Reading Series had staged readings in NYC. THE TEACHER, an adaptation of A. Chekhov's story, "The Teacher of Literature", was produced at the Viaduct Theatre, Chicago, for the Neapolitans Off-Chekhov Festival. SOMETHING IN COMMON was produced by Spokane Radio Theatre, WA. Her poems and short stories have appeared in several literary magazines and anthologies in the USA and UK. You can find her other plays, Santa Claus and the Naughty Gnomes, A Christmas Surprise For Daddy, The Old Woman's Ring, The Fiddler's Bride and Scrooge's Christmas Eve on Drama Notebook's Script Library.
Excerpt from the play:
CAST OF CHARACTERS
Mrs. Santa Claus
Santa Claus
Sugarplum Mary –       Elf
Buttercup Ivy –         Elf
Bushy Evergreen –       Elf
Pepper Minstik –        Elf
SETTING
Mrs. Santa Claus's kitchen. A big window, a table, chairs, a stool.
TIME
Christmas Eve.
PROPS 
Bowls, spoons, cookie sheets, cookies, a red bonnet, a red cloak.
At rise: MRS. SANTA, SUGARPLUM MARY, BUTTERCUP IVY are decorating the cookies.
MRS. SANTA
Just a sprinkle of Christmas glee and a brush of honey gloss and the cookies are ready, girls.
SUGARPLUM MARY
Yummy, yummy! They smell so good.
BUTTERCUP IVY
All our children will be happy, Mrs. Santa Claus.
MRS. SANTA
I had to make an extra amount of gingerbread men and candy canes this year. Mr. Santa told me there were many more kids believing. I am so glad about it.
SUGARPLUM MARY
And Bushy Evergreen also said that lots of grownups have been added to the list.
MRS. SANTA
That's wonderful.
BUTTERCUP IVY
Christmas is such a merry day for everyone.
MRS. SANTA (proudly)
Thanks to Mr. Santa's yearly journey and to his reindeer team, of course.
SANTA enters hopping on one leg. He is leaning on BUSHY EVERGREEN and PEPPER MINSTIK.
SANTA
Slowly, boys, slowly.
MRS. SANTA
Good grief! What happened?
SUGARPLUM MARY
Oh my…
ELVES help SANTA sit down.
SANTA
I was playing hide and seek with the reindeer when I slipped on the ice and fell down. Luckily, Bushy Evergreen and Pepper Minstik were nearby.
BUSHY EVERGREEN
I'm afraid his ankle is sprained.
MRS. SANTA helps Santa put his foot on a stool.
SANTA
Ouch, my foot.
BUTTERCUP IVY
Poor Mr. Santa Claus.
MRS. SANTA
Unfortunately, our magic powder is good for reindeer hooves only.
SANTA
Simply wanted to have some fun before leaving. Elf Wunorse Openslae was finishing polishing the sleigh and the others still had to fill up the sack.
MRS. SANTA
How many times have I told you to watch it with ice, my dear husband?
SANTA
I'm afraid I cannot drive the sleigh tonight, not to mention going down chimneys.
PEPPER MINSTIK
Impossible, sir, the children are waiting.
BUSHY EVERGREEN
Grownups too.
SANTA
My ankle hurts too much, guys.
MRS. SANTA
Oh dear! What are we going to do now?
SANTA (shakes his head)
I really don't know.
PEPPER MINSTIK
Perhaps Bushy Evergreen and I can drive the sleigh.
SANTA
Elves don't deliver toys, they make them.
BUTTERCUP IVY
What about the cakes and candies?
SUGARPLUM MARY
Can't keep them in the cupboards all year long.
MRS. SANTA
And I've made so many with all the kids and grown-ups believing in you. It's such an important step forward, dear. They cannot be disappointed.
BUTTERCUP IVY
Absolutely not.
SANTA
It will be for this year only. Santa, too, may take a day off after all.
MRS. SANTA
Not on Christmas Eve.
SANTA
Not my fault if I can't do otherwise.
PEPPER MINSTIK
We have a big problem here.
BUSHY EVERGREEN
We sure do.
MRS. SANTA
I've got it! I've got it! Mr. Santa will stay at home this Christmas Eve and I shall drive the sleigh.
Why Subscribe?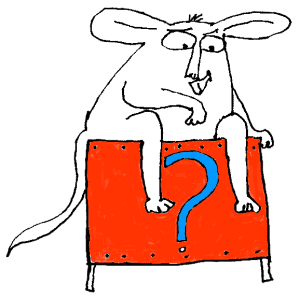 Inside Drama Notebook, you will find a huge collection of well-organized lesson plans, scripts for kids, drama activities, 50 drama games on video and more! Join today and dramatically reduce your planning time while delivering fresh, innovative drama lessons to your students! If you are new to teaching drama, this site will be a Godsend! You will immediately feel confident about teaching drama like an expert. The site guides you step-by-step and provides you with materials that you can use right away with your students.
If you have been teaching for years, Drama Notebook will inspire you with a fresh new approach and innovative ideas!
The site is packed with original, innovative lessons and activities that you will not find anywhere else—and new materials are added monthly.