3 characters. 2M, 1F; Flexible casting; 15 pages in length. Approximately 15-20 minutes running time. A Loch Ness comedy for teens written by Donald W. Falconer. Some strong language.
Niseag is a comedy that tells the story of a schoolboy named Niseag and his quest to find the Loch Ness Monster with his girlfriend Morag. Niseag's parents' Bed & Breakfast in Inverness is failing because all the sightings of the monster have dried up. As a consequence, he will have to move back to Glasgow, but he doesn't want to go. After 3 weeks of hunting he fails to find the monster, so he attempts to stage an elaborate hoax with Morag. But it all goes wrong when a Cryptozoologist comes along who thinks he's seen the monster. Niseag finally has the chance to save his parents' business but discovers that the monster will be hunted and probably destroyed. Does he keep the photos or does he save the mysterious monster?
Donald W. Falconer is a poet and playwright from Scotland. Poetry was his first love and then he fell in love with playwriting. Funny enough, he has a PhD in cognitive neuroscience, and was a university researcher in the health care sector for over 12 years, but 6 years ago, moved to Rome to become an English teacher and follow his dream of becoming a much better writer. He returned to Scotland 2 years ago as he missed it far too much. In that time he has written many full length and one-act plays, some of which have been produced and read in various theatres and venues across the United Kingdom. He also won a playwriting competition to have one of his plays professionally produced online. Presently, he works as a researcher but his goal is to become a full time professional writer.
Excerpt from the play:
CAST OF CHARACTERS
NISEAG: A teenage schoolboy. (Pronounced 'Nee-shack'.)
MORAG: A teenage schoolgirl.
HARRY: A Crypozoologist.
SETTING: The grounds of the famous Urquhart Castle at Loch Ness.
NOTE: Niseag is written in the Scottish dialect and the words are meant to be pronounced as they are spelled.
(Glossary Included)
It is a still, summers day. Niseag and his girlfriend Morag are chatting by the Loch.
MORAG
Niseag, let's go home! We're never going to see it!
NISEAG
No, jist wait a wee bit mare. We will!
MORAG
But we've been waiting fir 3 weeks already. Um fed up!
NISEAG
I jist dinnae want tae let ma parents doon that's aww. 
MORAG
Come on, it doesn't even exist!
NISEAG
Aye it does, mi Da swears he saw it!
MORAG
When was that then?
NISEAG
Aboot 15 years ago.
MORAG
I bet he was drinking?
NISEAG
Naw he wasnae! He wiz walkin the dug aroond the Castle.
MORAG
Come on, everybody knows The Loch Ness Monster doesn't exit.
NISEAG
Aye, it does!  
MORAG
Have you seen it then?
NISEAG
Naw, no yet, but I will wan day.
MORAG
What did your Dad say it looked like?
NISEAG
He said it wiz aboot 25 feet lang and hud a big long neck!
MORAG
Like a dinosaur?
NISEAG
Aye, it swam right up tae him and poked it's heid right up oot o' the water.
MORAG
Are you sure he wasn't drunk?
NISEAG
Aye, am positive! If ye dinnae believe mi, whit aboot aww the other folk who've seen it. Thirs been ower a thoosand official sightin's up till noo, no abdy coulduv been drunk.
MORAG
Is it as many as that?
NISEAG
Aye, and that's only the documented wans.
MORAG
Maybe the others were too embarrassed.
NISEAG
No way, people are proud tae say they've seen Nessie. Onyway, I bet ye dinnae even ken when the first sighting wiz?
MORAG
(Getting a bit annoyed)I don't really care to be honest.
NISEAG
C'mon it's interesting, it's wan o' the greatest mysteries still left in the world. 
MORAG
It's silly to me! I don't believe in dinosaurs.
NISEAG
Evry time sumwan says they dinnae believe in dinosaurs, a dinosaur dies sumwhar.
MORAG
Rubbish! They're aren't any dinosaurs left.
NISEAG
Aye, coz you've jist killed the last wan!
MORAG
Uch Niseag, you talk a lot of bollocks sometimes! They're extinct, ye dodo!
NISEAG
But naebdy kens fir certain, dae they? Thirs nearly 24 miles o' deep, dark waters oot there and loads o' places tae hide.
MORAG
It's all a lot of gobbledygook if you ask me.
NISEAG
C'mon Nessie's world famous! Ye should be proud o' yir heritage. Oh aye… I wiz goin' tae tell ye when the first sighting wiz?
MORAG
Hurry up then, or we'll be extinct.
NISEAG
(Proudly) It wiz in 685 AD, by a monk cawed Columba. He wiz the wan who saw Nessie first.
MORAG
He was an Irish Saint, wasn't he?
NISEAG
Aye, so ye do ken?
Why Subscribe?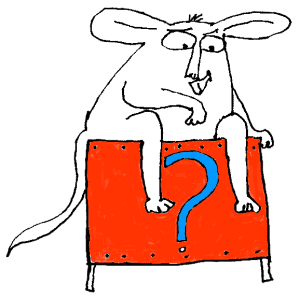 Inside Drama Notebook, you will find a huge collection of well-organized lesson plans, scripts for kids, drama activities, 50 drama games on video and more! Join today and dramatically reduce your planning time while delivering fresh, innovative drama lessons to your students! If you are new to teaching drama, this site will be a Godsend! You will immediately feel confident about teaching drama like an expert. The site guides you step-by-step and provides you with materials that you can use right away with your students.
If you have been teaching for years, Drama Notebook will inspire you with a fresh new approach and innovative ideas!
The site is packed with original, innovative lessons and activities that you will not find anywhere else—and new materials are added monthly.