4 characters. 2M, 2F. 7 pages in length. Approximately 5-10 minutes running time. A comedy about a dysfunctional family written by Corrina Bryant.
Oh My God, They're here! is a short comedy about a dysfunctional family gathering. Married couple, Ian and Caroline, are expecting their son, David, and granddaughter, Rosie, for Christmas. Tensions rise in their secret Santa gift exchange, culminating into a shocking but hilarious ending. This short play about family secrets is perfect for teens and adults!
Corrina Bryant is a freelance writer living in London.  She has written for radio, magazines, local and national press and media websites.  Corrina has written plays for the Director's Cut Theatre Company showcase at the Southwark Playhorama use in London, as well as written for professional actors performing at fringe theatres in the city.  She is currently writing a novel for teenagers/young adults and is delighted to be writing for Drama Notebook.  She wishes all the students and teachers every success in their work and would love to hear from them.
Excerpt from the play:
CAST OF CHARACTERS
IAN: Domineering husband of Caroline, Father to David and Grandfather to Rosie.
CAROLINE: Sweet, calm, strong. Wife of Ian, mother to David, Grandmother to Rosie.
DAVID: Miserable, sensitive, bitter, divorced. Son of Ian and Caroline, father to Rosie.
ROSIE: Young and vibrant (Australian accent). Daughter of David, Granddaughter of Ian and Caroline.
SETTING: Living Room
IAN and CAROLINE are waiting in the lounge for DAVID and ROSIE to arrive.
CAROLINE
Do you think they'll be here soon?
IAN
Stop doing that!
CAROLINE
What?
IAN
Asking questions – especially pointless ones!
PAUSE
CAROLINE
Do you think he will have aged?
IAN
That's another pointless question.
CAROLINE
I mean things like that can age you, can't they?
IAN
Another question.
CAROLINE
Divorce – I mean it's stressful isn't it?
IAN
Are you telling me, or asking me?
CAROLINE
Well obviously, I don't have personal experience, but it's what people say isn't it? That it's stressful and stress can age a person can't it?
IAN
That's two questions!
PAUSE
CAROLINE
Shall I put the kettle on?
IAN
Another question.
CAROLINE
I think I'll wait a bit longer. They should be here soon.
PAUSE
CAROLINE
So, have you got your Secret Santa gift ready?
IAN
That's another pointless question, because you know I have.
CAROLINE
It's a very fashionable concept apparently.
IAN
Apparently.
CAROLINE
Yes, you pick a name out of a hat or something and then just buy one gift for that one person, instead of buying presents for everyone.
IAN
I understand the concept.
CAROLINE
Who did you get?
IAN
I'm not telling you.
CAROLINE
Oh, go on? I won't say.
IAN
No.
CAROLINE
Spoilsport (PAUSE) Do you want to know who I got?
IAN
Nope.
CAROLINE
I got ROSIE. I didn't know what to get her, I mean I haven't seen her for two years, but then I had a brainwave and I got her a…
IAN
It's a 'Secret' Santa.
CAROLINE
Well I know, but I can tell you, can't I?
(DOORBELL RINGS)
CAROLINE
Oh my God! They're here!
CAROLINE leaps up and goes to open the door. IAN reaches behind his back and places a gift bag on the floor. CAROLINE is heard greeting them, asking about their flight etc. She reenters with ROSIE and DAVID.
DAVID
Hello, Dad.
Why Subscribe?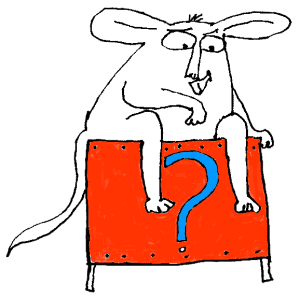 Inside Drama Notebook, you will find a huge collection of well-organized lesson plans, scripts for kids, drama activities, 50 drama games on video and more! Join today and dramatically reduce your planning time while delivering fresh, innovative drama lessons to your students! If you are new to teaching drama, this site will be a Godsend! You will immediately feel confident about teaching drama like an expert. The site guides you step-by-step and provides you with materials that you can use right away with your students.
If you have been teaching for years, Drama Notebook will inspire you with a fresh new approach and innovative ideas!
The site is packed with original, innovative lessons and activities that you will not find anywhere else—and new materials are added monthly.