6 characters, 3F, 3M. Approximately 10 minutes running time. Short play by Debra A. Cole that addresses racism and diversity in a non-threatening way.
The Panda family runs a bed and breakfast, and they ONLY allow panda bears to stay in their establishment. When a family of grizzly bears checks in, Mama and Papa Panda make all sorts of erroneous assumptions about them. "PANDAmonium" is an original play that deals with the issues of racism, without being too obvious of the subject matter for young children. Bottom line, it is about respect and kindness, even when we don't look alike.
This script includes discussion questions and director's notes on casting and set design.
Debra A. Cole is a celebrated humanities teacher, youth theatre director, and children's playwright with degrees in journalism, art history, and elementary education. She understands the needs of young performers and their directors and creates pieces that encourage engaging discussion, creative thought, and quirky playfulness. Her goal is that young performers discover the power and delight that theatre brings to actors and audiences alike.
Visit her website:
Excerpt from the play:
CHARACTERS
MAMA PANDA — (F) loving mother, but only likes other pandas
PAPA PANDA — (M) loving father, but only likes other pandas
DOT — (F) daughter of the Pandas – fun loving and kind
MAMA GRIZZLY — (F) loving mother – open to others
PAPA GRIZZLY— (M) loving father – open to others
SKIPPER — (M) son of the Grizzly family – fun loving and kind
(The action takes place in any time period in a living room/kitchen area/check-in area of a bed and breakfast in the woods.)
(Lights come up on a warm and cozy bed and breakfast lobby, including soft couch, dining table, and check-in counter. Papa Panda is sitting on the couch reading a book.  Mama Panda is at the counter on the telephone.
SCENE 1
MAMA PANDA
(on the phone) Yes. I have your reservation right here. Bear family of three. (waits) Oh, yes, as Pandas we pride ourselves in our service. We have a five-paw rating in Panda Bear Bed & Breakfast Magazine. (wait) Alright then, we'll see you soon. (hangs up the phone)
PAPA PANDA:
(not looking up from book) Was that the last room?
MAMA PANDA
(excited) It was! We are now sold out for the night! Our bed and breakfast business is booming! Pandas from everywhere know that WE offer the softest beds, the most delicious muffins, and warmest hospitality.
PAPA PANDA
(looking up from book) I do make delicious muffins. I'm thinking chocolate for tomorrow morning.
MAMA PANDA
Perfect, dear.
PAPA PANDA
I've been thinking, with hibernation season just around the corner, should we expand our business by marketing to other bears besides pandas?
MAMA PANDA
(horrified) You're joking, right? We are panda bears. We serve only panda bears. Other bears… they just aren't like us.
PAPA PANDA
You're right. You're absolutely right. We are fine with just panda bears. I've heard that polar bears are pretty nasty creatures.
MAMA PANDA
I've heard that too. I also read in Panda Bear Bed & Breakfast Monthly that grizzly bears are thieves!
PAPA PANDA
I read that same article. It said that once, a family of grizzly bears stole all the food at a family's campsite. It was horrible. Not a crumb was left for the poor human family.
MAMA PANDA
Thank goodness we only serve panda bears. Pandas are kind, loving, and all-around great bears. We should stick to our own kind and not branch out.
(Dot enters stage left from outside. Dot is energetic and clearly young in movements and tone.)
DOT
Any more of those delicious pumpkin muffins, Pop?
MAMA PANDA
Dot! Wipe your feet before you enter the lobby. We have new guests arriving, and we want everything to be perfect.
DOT
New guests? Any kids coming to stay?
MAMA PANDA
As a matter of fact, yes. It is a family of three.
DOT
(pumps fist) YES! I'm building a new fort, and I need help. Maybe this panda cub can give me a hand.
(A car is heard outside the B&B, and Mama runs to stage left to look out a window.)
MAMA PANDA
They're here! Quick, everyone look friendly.
(Mama Panda, Papa Panda, and Dot stand in a line with big smiles on their faces. Enter stage left Papa Grizzly, Mama Grizzly, and Skipper, each with a suitcase in tow. Mama and Papa Panda looked stunned. Dot keeps smiling.)
PAPA GRIZZLY
(looking around) Well, here we are.
MAMA GRIZZLY
(looking around) It is heavenly. It is just like the photo in the ad. Beautiful.
(Dot runs over to Skipper and puts her hand out to shake.)
DOT
I'm Dot! What's your name?
SKIPPER
(shaking Dot's hand) I'm Skipper.
DOT
I am building the coolest fort ever. Want to help?
SKIPPER
Absolutely!
(Both Dot and Skipper run off stage left.)
PAPA GRIZZLY
(looking stage left) Well, that didn't take long. (turn attention to the Pandas) You must be the Pandas. I believe we have a reservation.
MAMA PANDA
(trying to be polite) A reservation? Are you sure you're in the right place?
MAMA GRIZZLY
(pulling out Panda Bear Bed & Breakfast Monthly Magazine) This is your ad in Panda Bear Bed & Breakfast Monthly Magazine, isn't it?
PAPA PANDA
Yes.
MAMA GRIZZLY
Well, we just loved your ad. Warm muffins. (sniff dramatically) I can still smell… what is that?  Pumpkin? Oh, I'm just sure your guests loved those this morning.
MAMA PANDA
I think there has been some sort of mix up. This is a bed and breakfast for panda bears.
Why Subscribe?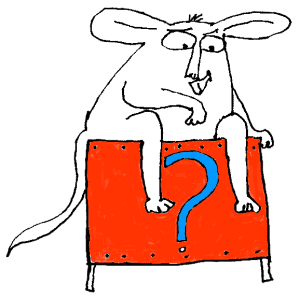 Inside Drama Notebook, you will find a huge collection of well-organized lesson plans, scripts for kids, drama activities, 50 drama games on video and more! Join today and dramatically reduce your planning time while delivering fresh, innovative drama lessons to your students! If you are new to teaching drama, this site will be a Godsend! You will immediately feel confident about teaching drama like an expert. The site guides you step-by-step and provides you with materials that you can use right away with your students.
If you have been teaching for years, Drama Notebook will inspire you with a fresh new approach and innovative ideas!
The site is packed with original, innovative lessons and activities that you will not find anywhere else—and new materials are added monthly.