10 characters. 3M, 1F, 6 Either; 6 pages in length. Approximately 5-6 minutes running time. A Greek play by playwright, Jasmine Rogers.
Pandora's Box is the ancient Greek tale of how Jupiter, the king of the gods, punished his sons Prometheus and Epimetheus for giving fire to humans. Jupiter creates a wife named Pandora, for Epimetheus out of clay. As a wedding gift, he gives them a special gift, Pandora's Box. He then tells them never to open it. When Pandora's curiosity gets the better of her, terrible things are let loose in the world! This play is a great introduction to Greek mythology!
Jasmine Rogers is a full-time performing arts teacher for Berkeley International, an international school in Bangkok, Thailand, where she is an active choreographer and director for both primary and secondary school musicals. She holds a BS in Early Childhood Rehabilitation/Special Education and a MA in Education with a focus on the performing arts with English language learners. This will be her 9th year teaching dance and drama full-time. Jasmine enjoys creating theatrical scripts that her students can easily understand and enjoy performing!
Excerpt from the play:
CAST OF CHARACTERS
Narrator
Epimetheus
Prometheus
Jupiter
Pandora
Greed
Hate
Jealousy
Disease
Hope
Narrator
Once up a time, a long time ago, there were two brothers named Epimetheus and Prometheus.
Epimetheus
I am Epimetheus! (waves at audience)
Prometheus
I am Prometheus! (waves at audience)
Narrator
The brothers were best of friends. They were good gods and always treated others with kindness.
(brothers hug and pat shoulders)
Narrator
One day, Jupiter, the King of all Gods, made an announcement to all of the other gods.
Jupiter
"Fire is very special; it is just for the gods. No one share the gift of fire to the humans! Humans do not deserve fire."
Narrator
Prometheus felt badly and went to check on the humans to see how their lives were without the useful help of fire.
Prometheus
(walks to earth to see humans) Human, what is life like on earth?
Human
In the winter, we are so cold and cannot get warm. We cannot cook our food and at night we have no light!
Prometheus
Oh, no. I know how much man needs fire for food and warmth. I will do the right thing. I will disobey Jupiter and give them the secret of fire.
(Prometheus sneaks and steals Jupiter's lightning bolt and brings to human)
Narrator
So, Prometheus stole a lightning bolt from Jupiter and gave it to mankind. That's when man discovered fire.
Human
Oh, thank you, thank you! (dances with fire)
Narrator
Jupiter was furious that his order had been ignored.
Jupiter
Because you have disobeyed my orders and given man fire, you will be punished! I will chain you to this rock for a thousand years!  
(Jupiter brings Prometheus off stage)
Narrator
But Jupiter was so mad he decided to also punish Prometheus' brother, the gentle and kind Epimetheus! Jupiter did not chain Epimetheus to a rock; he had a sneakier punishment in mind.
Why Subscribe?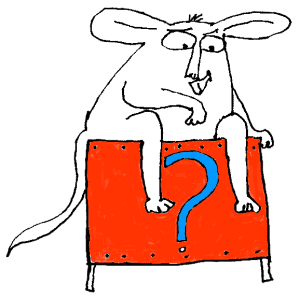 Inside Drama Notebook, you will find a huge collection of well-organized lesson plans, scripts for kids, drama activities, 50 drama games on video and more! Join today and dramatically reduce your planning time while delivering fresh, innovative drama lessons to your students! If you are new to teaching drama, this site will be a Godsend! You will immediately feel confident about teaching drama like an expert. The site guides you step-by-step and provides you with materials that you can use right away with your students.
If you have been teaching for years, Drama Notebook will inspire you with a fresh new approach and innovative ideas!
The site is packed with original, innovative lessons and activities that you will not find anywhere else—and new materials are added monthly.