7 characters; 4F; 3M. 7 pages in length. Approximately 5-10 minutes running time. An adaptation of the classic tale written by Andy Pavey.
Peter Rabbit is the hilarious adaptation of the classic tale as told by Farmer McGregor's scarecrow. Late for school, Peter and his sisters stop by Farmer McGregor's garden for a quick breakfast.  Eating more than he should, Peter passes out in a vegetable-induced coma. When Farmer McGregor appears, the other rabbits flee, leaving poor Peter alone. Will Peter make it out alive or will he just be stripped of his dignity forever?
Andy Pavey is a commissioned playwright, who writes short plays for Drama Notebook. He is a student who attends UWC-USA. He previously spent nine years with Davenport Junior Theatre, the second-oldest children's theatre in the United States, where he acted in productions, managed the props building, and wrote plays for young actors to perform. In addition to writing, Andy is an avid backpacker!
Excerpt from the play:
CAST OF CHARACTERS
Scarecrow
Peter
Mother
Farmer McGregor
Big Sister
Little Sister
Tiny Sister
The RABBITS are curled up in a small house with a kitchen table and other assorted furniture.
SCARECROW
It was the first Monday morning of the spring season. The birds were chirping, the skies were blue, and the flowers were beginning to blossom. I'm stuck on a pole, still. Oh… and the rabbits just overslept from their long winter's nap.
PETER, MOTHER, TINY SISTER, and LITTLE SISTER all sit up with a worried look in their eyes. Throughout the chaos that ensues, the BIG SISTER remains fast asleep.
PETER, MOTHER, LITTLE SISTER, TINY SISTER
What?!
The stage erupts into a panic as the RABBITS get ready to start their day.
PETER
It's June 22nd?
MOTHER
The lettuce has already sprouted!
TINY SISTER
We overslept! Again!
LITTLE SISTER
The bus! We missed the bus!
PETER, MOTHER, TINY SISTER
What's a bus?!
MOTHER
We don't have time to make breakfast. Pick some berries on the way to school or something.
PETER
But Mom! My little rabbit teeth are too sensitive… The berries get all wedged between them!
TINY SISTER
Oh great, here he goes again with the teeth…
PETER
Sis. You don't understand. It's a medical condition.
LITTLE SISTER
Allegedly.
PETER
Look, I think I'm just going to nab some of Old Man McGregor's veggies and call it a day.
MOTHER (sternly )
Peter, be very careful around Mr. McGregor's crops. Stealing isn't very nice… and neither is he.
TINY SISTER (shaking her head )
And he doesn't practice sustainable organic farming…
LITTLE SISTER
A crime against humanity, that's for sure.
PETER
Wow. Melodramatic much?
The BIG SISTER sits up in a daze, looking directly at PETER, then says:
Why Subscribe?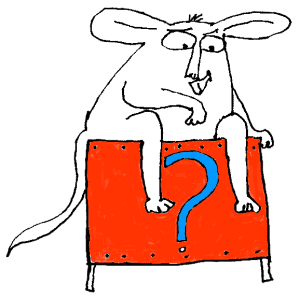 Inside Drama Notebook, you will find a huge collection of well-organized lesson plans, scripts for kids, drama activities, 50 drama games on video and more! Join today and dramatically reduce your planning time while delivering fresh, innovative drama lessons to your students! If you are new to teaching drama, this site will be a Godsend! You will immediately feel confident about teaching drama like an expert. The site guides you step-by-step and provides you with materials that you can use right away with your students.
If you have been teaching for years, Drama Notebook will inspire you with a fresh new approach and innovative ideas!
The site is packed with original, innovative lessons and activities that you will not find anywhere else—and new materials are added monthly.