8 characters; Flexible Cast. 9 pages in length. Approximately 10-15 minutes running time. A comedy for young performers written by Andy Pavey.
Pirate Treasure is a tale of the most monstrous monsters and most villainous villains this side of the Seven Seas! – well, IF the pirates and the narrator can stay awake! On a forbidden island, buried treasure is fabled to be hidden. A bumbling crew must weather a terrible storm, battle pirates and an angry Kraken if they hope to unearth the ancient treasure.
Andy Pavey is a commissioned playwright, who writes short plays for Drama Notebook. He is a student who attends UWC-USA. He previously spent nine years with Davenport Junior Theatre, the second-oldest children's theatre in the United States, where he acted in productions, managed the props building, and wrote plays for young actors to perform. In addition to writing, Andy is an avid backpacker!
Excerpt from the play:
CAST OF CHARACTERS
Ye Olde Narrator
Pirate Cap'n
Pirate #1
Pirate #2
Kraken
Admiral
Sailor #1
Sailor #2
At rise: the PIRATES are on board their ship during a treacherous storm, desperately trying to keep the ship afloat. YE OLDE NARRATOR is seated in a rocking chair, away from the action.
YE OLDE NARRATOR
This be a story unlike any ever told.. A tale of the most monstrous monsters and most villainous villains this side of the Seven Seas! A tale of headaches! A tale of heartburn! A tale of meddling kids! A tale of…
YE OLDE NARRATOR falls asleep and begins to snore extremely loudly.
PIRATE #1
Oy! Captain! What happened to Ye Olde Narrator?
PIRATE CAP'N
Blast! That landlubber fell asleep again! He's supposed to narrate us out of this storm!
All of a sudden, a monstrous KRAKEN rises from the water next to the ship. The sound of the storm remains extremely loud, and the PIRATES don't notice the KRAKEN at all.
KRAKEN (timidly)
Roaaaaaaar. Roaaaaaar. Rooaaaaaar. Oh well, better luck next week.
The KRAKEN disappears again.
PIRATE CAP'N
Did you hear something? Like, a baby crying or something?
PIRATE #2
I think it was just the wind…
The sounds of the storm fade abruptly.
PIRATE CAP'N
Wait. The storm's over now? That was quick.
PIRATE #1 (checks their watch)
Well, this is supposed to be a 10-minute show.
PIRATE CAP'N
Yup.
PIRATE #2
And the storm was supposed to last 10 minutes.
PIRATE CAP'N
Yup.
The PIRATES sit in silence for a few moments.
PIRATE #1
I'm just going to go wake him up.
The PIRATE #1 walks over to YE OLDE NARRATOR and slaps him (stage-combat style) across the face.
YE OLDE NARRATOR (abruptly, waking up from a dream)
I STILL LOVE YOU, CYNTHIA, AND I ALWAYS WILL!
PIRATE #2
Who's Cynthia?
YE OLDE NARRATOR (embarrassed)
Nothin'. No one. I don't know. Who's Cynthia?
PIRATE CAP'N
No one cares about your weird old-person crush, me bucko. You're a narrator. Do yer job.
YE OLDE NARRATOR
Right. Ahem. The pirate crew sailed deeper into the heart of the storm, fearing for their lives –
Why Subscribe?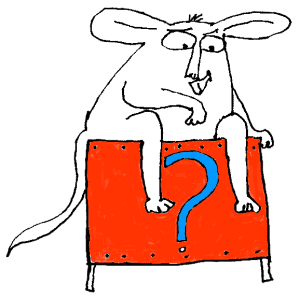 Inside Drama Notebook, you will find a huge collection of well-organized lesson plans, scripts for kids, drama activities, 50 drama games on video and more! Join today and dramatically reduce your planning time while delivering fresh, innovative drama lessons to your students! If you are new to teaching drama, this site will be a Godsend! You will immediately feel confident about teaching drama like an expert. The site guides you step-by-step and provides you with materials that you can use right away with your students.
If you have been teaching for years, Drama Notebook will inspire you with a fresh new approach and innovative ideas!
The site is packed with original, innovative lessons and activities that you will not find anywhere else—and new materials are added monthly.