4 Characters. Approximately 30 minutes running time. An unlikely pair teams up to defeat the school bullies in this playful script. Perfect for elementary, middle school, or school assemblies.
A revolutionary squirrel named Don Marcos and a shy young girl named Katherine join forces to defeat two school bullies who have conspired to steal Katherine's class project. On a larger level, their partnership also allows Don Marcos to come to terms with a family tragedy and helps Katherine to find her voice. With a shared love of adventure, these two outcasts discover that dreamers all speak the same language.
This play also has notes of environmentalism, as it features a squirrel who is being displaced from his home due to modern machines and land development.
About the Playwright:
Mike Czuba is a writer, director, and producer with a BFA and MFA in Playwriting. Originally from Montreal, he is currently a sessional performance instructor at the University of Calgary and co-founder of the performance collective Dancing Monkey Laboratories (dancingmonkeylab.com). His play I AM I (Original Works Publishing) and several other scripts have been internationally produced. A scene from his play REPRISE has been recently published in Playwrights Canada Press' new anthology, Refractions: Scenes (2020). Most recently he received the competitive Digital Now Grant from the Canada Council to produce his new work Sublimity – A LOVE SUPREME. In 2020 he produced an exploratory digital performance of his play Like Tom Cruise Loves Running with collaborators Wil Knoll and Tim Nguyen. His TYA play, BOY SEES FLYING SAUCER was awarded the Laurie Award from The Growing Stage – The Children's Theatre of New Jersey, with a full production in March 2018 – turned into a screenplay that is currently being developed – His most recent play AFTER MOURNING, about Johanna Bonger, the woman who saved van Gogh, has had staged readings at the Glenbow Museum in Calgary, in Red Deer, Alberta, the Art Studio Inc. in Beaumont, Texas and the South Simcoe Theatre in Ontario.
Excerpt from the play:
CHARACTERS: (Although described in the text, characters can be any gender)
DON MARCOS (A revolutionary squirrel)
KATHERINE (10 years old)
MARIA (10 years old)
ROBERT (10 years old)
A school bell rings, and we can hear the sounds of kids playing. ROBERT and MARIA enter passing a dodgeball back and forth, trying to take each other out. They also throw insults back and forth.
ROBERT
You're so lame.
MARIA
I am not. You can't even throw hard.
ROBERT
Can too.
MARIA
You throw like Timmy in grade two.
ROBERT
That's not true. Take it back.
ROBERT is about to unleash a powerful throw when KATHERINE sheepishly walks up to them. ROBERT smiles and throws the ball at KATHERINE, who's not ready for it and it hits her, almost knocking her over.
KATHERINE
Hey, oww!
ROBERT
Oh sorry, didn't see you there.
MARIA
Stop sneaking up on people. You're such a freak. Gah!
MARIA
What do you want?
KATHERINE is very shy and speaks very softly.
KATHERINE
Mrs. Boisvert…
ROBERT
Talk louder, no one can understand you!
KATHERINE
Mrs. Boisvert put us in the same group.
MARIA
So?
KATHERINE
She said we have to come up with an idea for a play for class tomorrow.
MARIA
We?
ROBERT
Maria and I have already come up with our idea and you're not part of it.
MARIA
And we're going to say you didn't help us either.
KATHERINE
B-but Mrs. Boisvert said.
MARIA
We can't hear you!
ROBERT bounces the ball on her head.
KATHERINE
If I don't do good / on this, I…
ROBERT
Pardon?
MARIA
Excuse me?
ROBERT
Did you say something?
MARIA
C'mon Robert, let's go work on our play.
MARIA and ROBERT run off before KATHERINE can say anything.
KATHERINE
…I have to do good, or I'll have to go to summer school.
*The word 'good' is intentional and its meaning will be revealed later.
She lowers her head and slowly walks to her corner away from the other kids.
She's not looking where she's going and she runs into DON MARCOS who jumps up, on guard. They're wearing a helmet, body armour, carrying a shield, and a sword fashioned together from found objects. (A large button or bottle cap for a shield, a thimble, or the top of an acorn for a helmet, A sword made out of a plastic knife, etc. The items would be enlarged to fit the actor playing DON MARCOS.)
DON MARCOS
Hey! Watch where you're going!
KATHERINE
I'm sorry I didn't see…
KATHERINE and DON MARCOS look at each other in disbelief.
KATHERINE
You? How?
DON MARCOS
You can hear me?
KATHERINE
What are…? How are you, we…?
DON MARCOS /KATHERINE
Oh, this can't be happening.
DON MARCOS
Why are you talking to me?
KATHERINE
Why are you talking to me?
DON MARCOS
You can understand what I'm saying?
KATHERINE
Yes.
DON MARCOS
What's the capital of Canada?
KATHERINE
Ottawa.
DON MARCOS
Aah! How are you doing this!?
KATHERINE
Keep it down, people are looking over.
They both stand still staring at each other. KATHERINE tries to act naturally not wanting to attract attention. DON MARCOS starts moving nervously moving from one side of her to another.
KATHERINE
What are you doing?
DON MARCOS
We're a suspicious but curious species.
KATHERINE
And what species exactly?
DON MARCOS
Did you say something?
KATHERINE
What species are you?
DON MARCOS
A squirrel! Isn't it obvious?
KATHERINE
Why are you dressed up like that?
DON MARCOS remembers they're wearing their knight outfit.
DON MARCOS
Oh, ah, this, um, yeah, do you like it? It's my battle gear. Great knights need protection when they go into battle.
KATHERINE
I thought you said you were a squirrel.
DON MARCOS
Do you always judge people, uh, animals this easily?
KATHERINE
I…
DON MARCOS stands up straight and distinguished.
DON MARCOS
For your information, I also happen to be a knight. I'm going into battle against the wheeled machines, and I will be victorious!
Why Subscribe?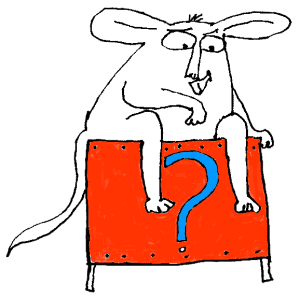 Inside Drama Notebook, you will find a huge collection of well-organized lesson plans, scripts for kids, drama activities, 50 drama games on video and more! Join today and dramatically reduce your planning time while delivering fresh, innovative drama lessons to your students! If you are new to teaching drama, this site will be a Godsend! You will immediately feel confident about teaching drama like an expert. The site guides you step-by-step and provides you with materials that you can use right away with your students.
If you have been teaching for years, Drama Notebook will inspire you with a fresh new approach and innovative ideas!
The site is packed with original, innovative lessons and activities that you will not find anywhere else—and new materials are added monthly.