10 characters. 5F; 5M; 17 pages in length. Approximately 15 minutes running time. A comic opera (with classroom materials) written by August Mergelman. (3 Credits)
Polly Peachum & the Pirates is a Comic Opera. Captain MacHeath used to be London's most notorious lying, thieving two-timer; now he's the Caribbean's most notorious lying, thieving, two-timing pirate. The ever-faithful Polly Peachum has come to the Caribbean in search of him, but she runs into the artful Carlos along the way. Carlos is the not-so-faithful servant of Mr. Ducat, a planter who is more interested in cultivating grand opera than sugar cane. When these volatile forces collide, the result is an explosion of singing, dancing, and utterly-charming nonsense. This wonderful play also includes added materials including improvisation and acting exercises, a project for students and questions for discussion and research. You can find these other fantastic plays by August Mergelman in our Script Library: Spider Besider, Fancy Nancy & the Ants, Persephone, The Magpies, By Jove, A Merry Interlude at Camelot, Mum's the Word, The Vixen, Couth, Pantalone's New Pantalones, The Honest Impostor, The Weaver Girl & the Cowherd, The Dragon & the Pearl, Lady Scottish Play, Penny from Heaven, The Cat Noir, Trade Trade Secrets, Jackie & the Beans Talk, North Paws.
As a playwright, August Mergelman has one simple goal: to bring classical works to the modern audience. It seems that so many of the world's great dramas are obscured by their own magnitude. August does not believe that any of history's great playwrights would truly want their works to be intimidating or bewildering. First and foremost, they were showman; they crafted their works to be engaging, challenging, and most importantly, entertaining. As a fourth-generation Colorado native, August is proud of his western heritage, which is manifest in several of his western settings. His works have been featured in the Playwrights' Showcase of the Western Region and the Rocky Mountain Theatre Association's Playwrighting Competition.
Excerpt from the play:
CAST OF CHARACTERS
Polly — a wandering actress
Carlos — a clever servant
Mr. Ducat — a wealthy planter
MacHeath — the Pirate King
Jenny Diver — his companion
Cutlas — a pirate
Hacker — another
Molly — a singing servant
Dolly — another
Damaris — another
(The action takes place in the drawing room of Ducat's Caribbean plantation. On each side, there is an entrance, and somewhere there is a window, which need not be represented physically.)
(At rise, Cutlas and Hacker have Carlos bound and gagged.)
Cutlas
No need to take it so bad, old chap. You'll make a right fine pirate. (To Hacker.) Now where's that big bag at, so's we can get him out of here without being noticed?
Hacker
I thought you had it.
Cutlas
What? Oh, blast it all. We'll have to go back to the dock and get it. (To Carlos.) And don't you be goin' no where in the meantime. (Exiting.) The chief is not going to like it when he hears about how you carelessly…
(They are gone. Enter Polly through the other doorway. As soon as she sees Carlos, she goes to untie him.)
Polly
Oh, my goodness. You don't look very comfortable there. Who did this to you?
Carlos
Just a couple of pirates. Not the first time pirates have tried to make off with me. I am a diligent worker. It's kind of a compliment, really.
Polly
They have an aggressive method of recruitment. Someone ought to put at stop to them.
Carlos
(Grins.) You must be new to the island.
Polly
Is it that obvious?
Carlos
No worries. All you need is someone to the show you the ropes, and I owe you one, after all. Carlos is the name. I've been working here on Ducat's land since before, well, Ducat.
Polly
Polly Peachum is my name, and I came here from London in search of… (Trails off.)
Carlos
Employment?… (Not getting a response.) Adventure?… (Still not satisfied.) Alright, what's his name?
Polly
Captain MacHeath. We were married before he left.
Carlos
You're last name is Peachum. His is MacHeath.
Polly
We had to keep our marriage a secret.
Carlos
Well, it seems that his secret marriage didn't keep him by your side.
Polly
Oh, but he had to leave England. They'd have hanged him otherwise.
Carlos
For what offence?
Polly
Take your pick.
Carlos
Now, Mrs. Peachum… (Stops himself.) I'll spare you the moralizing sermon. Did you come to this plantation in search of a position?
Polly
Yes, but I've never known a hard day's labor in my life. You see, Dad was a tenor in the opera, and Mum was a ballerina. Myself—I was practically born on the stage.
Carlos
You've got to be pulling my leg!
Polly
I know it sounds incredible. When I set sail, I had a letter of reference, but it was lost at sea.
(Shrugs.) A lot of good it would have done me, anyway.
Carlos
If all you say is true, and all your missing is a letter of reference, you might like to know that I happen to be a master of impersonation. In fact, I can impersonate other men in every detail, including handwriting.
Polly
Forge a letter of reference? Why, that would be dishonest!
Carlos
My dear Miss Peachum, you are now in a country in which pirates kidnap new recruits. To put it short, when in Rome…
(She pauses for moment. From the distance, voices of singing girls emanate.)
Polly
Oh, alright… Do I hear music?
Carlos
Oh, that's just the ladies' chorus. They always make their entrance singing. You'll meet them soon enough. For now, come along with me.
(Exit Carlos with Polly. Enter the Ladies of the chorus from the other side. Once onstage, they clean the room scrupulousness.)
The Lazy Ladies of Leisure
Ladies
We're not meant for climibing mountains.
We would rather wade in fountains,
Lounging where the willows quiver.
Lounging where the willows quiver,
By the ever-rolling river,
Swollen with the summer rain, the summer rain.
Threading long and leafy mazes
Dotted with unnumbered daisies,
Dotted, dotted with unnumbered daisies.
Work is for the humble masses,
Members of the lower classes.
By the shore we shall remain.
Work is for the lower classes,
Not for us distinguished lasses.
By the shore we shall remain.
Molly
Let us slowly tread the measure,
Make the most of fleeting leisure,
Hail it as a true ally,
Though it perish by-and-by.
Ladies
Hail it as a true ally,
Though it perish by-and-by.
Dolly
Every moment brings a treasure
Of its own especial pleasure;
Though the moments quickly die,
Greet them warmly as they fly.
Greet them warmly as they fly.
Ladies
Though the moments quickly die,
Greet them warmly as they fly.
Damaris
Far away from toil and care,
Reveling in fresh sea air,
Here we live and reign alone,
In a world that's all our own.
Here, in our secluded den,
Far away from mortal men,
We'll be queens, and make decrees,
They may honour them who please.
Ladies
We'll be queens and make decrees,
They may honour them who please.
Let us slowly tread the measure,
Make the most of fleeting leisure,
Hail it as a true ally,
Though it perish by-and-by.
Hail it as a true ally,
Though it perish by-and-by.
Let us Slowly tread the measure,
Make the most of fleeting leisure,
Hail it as a true ally,
A true ally.
(Being near the doorway, Molly becomes aware of the master's approach.)
Molly
The master's coming. Quickly!
(They stop their singing, hide their cleaning utensils, and stand at attention. Enter Ducat, who paces behind the line of servants in a menacing way.)
Ducat
Ladies of the chorus, please assure me that my ears have been playing tricks on me—that I most definitely did not, just now, hear the distinctive sounds of… cleaning.
Why Subscribe?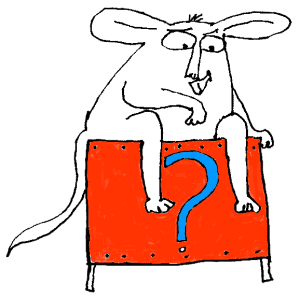 Inside Drama Notebook, you will find a huge collection of well-organized lesson plans, scripts for kids, drama activities, 50 drama games on video and more! Join today and dramatically reduce your planning time while delivering fresh, innovative drama lessons to your students! If you are new to teaching drama, this site will be a Godsend! You will immediately feel confident about teaching drama like an expert. The site guides you step-by-step and provides you with materials that you can use right away with your students.
If you have been teaching for years, Drama Notebook will inspire you with a fresh new approach and innovative ideas!
The site is packed with original, innovative lessons and activities that you will not find anywhere else—and new materials are added monthly.