14+ characters. Flexible casting. 5 pages in length. Approximately 5-10 minutes running time. An action-packed adventure for children and teens by Barbara Henderson.
Rainforest Murder is a short play about two rival teams of nature photographers. Exploring the rainforest in search of the elusive parakaribar, a jealous photographer pushes another out of their helicopter causing it to crash. The survivors will be forced to fight off poisonous frogs and thieving monkeys, but they'll have to work together to rescue their photographer from a terrifying tribe! A short, action-packed play that teaches the value of teamwork.
Barbara Henderson is a German-born novelist and playwright and has lived in Scotland since 1991. She acquired an MA in English Language and Literature, a husband, three children and a shaggy dog along the way. She now teaches drama, although if you dig deep in her past you will find that she has earned her crust as a puppeteer, relief librarian and receptionist among others. Barbara is the author of Fir for Luck and Crystal-Kite, the shortlisted Punch, both historical novels for children, and children's eco-thriller Wilderness Wars, all published by Cranachan. She is a member of the Society of Children's Book Writers and Illustrators and has won several national and international short story competitions. She lives in Inverness in the Highlands of Scotland. You can find her other plays:The Magic Necklace, A Brief Christmas Carol, A Fly in the Eye, Captain Stragglybeard's Apprentice, Dare to Remember, Everything Leaves a Mark, Here We Come, Read Me, Roll of the Dice, and Weird World of Weather here in Drama Notebook's Script Library.
Excerpt from the play:
CAST OF CHARACTERS
Narrator
Pilot
Co-pilot
Explorer 1: the photographer for Team 1.
Explorer 2: the photographer for Team 2.
Team 1: Includes Explorer 1 with 2-3 others.
Team 2: Includes Explorer 2 with 2-3 others.
Poisonous frogs
Monkeys
Tribal people
OFFICIAL
Journalists: 1-4, plus extra if needed.
NOTE: POISONOUS FROGS, MONKEYS, and TRIBAL PEOPLE are onstage but do not have any lines.
(Opening music SFX)
Scene 1: Plane
Narrator
High in the skies above the dense rainforest, a helicopter flew. On board were two groups of photographers, explorers of places like these. (different uniforms)
Pilot
Altitude just over 1000 feet.
Co-pilot
Don't lean out too far. You definitely don't want to land down there.
Pilot
Yes. Poisonous creatures, savage tribes, and no civilisation for hundreds of miles.
EXPLORER 1
Look at these photographs! (turns round)
Team 1
Ooooh
EXPLORER 2
Look at these photographs.
Team 2
Uuuuh
EXPLORER 1
I'm so upset that the rival magazine journalists are on the same flight. I bet they are also trying to catch the golden grail of nature photography. Never been captured on camera before, a parakaribar in full flight.
Team 2
There! A parakaribar in full flight! Take a pic!
EXPLORER 1
What? Come on, camera, switch on!
EXPLORER 2
(Taking photos) These images will make us a fortune.
EXPLORER 1
I'm missing the opportunity of my career!
EXPLORER 2
This is the opportunity of my career.
All
(looking down) It's gone.
EXPLORER 1 and Team 1
Failure!
EXPLORER 2 and Team 2
A triumph!
EXPLORER 1 glares.
EXPLORER 2
Uh-oh.
EXPLORER 1 pushes EXPLORER 2 out of the helicopter. Shadow puppetry model falls out of helicopter.
Team 2
You pushed him out
Team 1
And the problem is…?
Why Subscribe?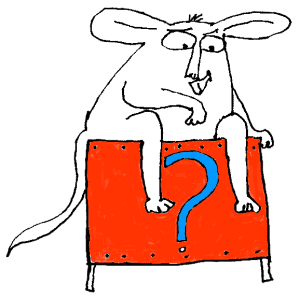 Inside Drama Notebook, you will find a huge collection of well-organized lesson plans, scripts for kids, drama activities, 50 drama games on video and more! Join today and dramatically reduce your planning time while delivering fresh, innovative drama lessons to your students! If you are new to teaching drama, this site will be a Godsend! You will immediately feel confident about teaching drama like an expert. The site guides you step-by-step and provides you with materials that you can use right away with your students.
If you have been teaching for years, Drama Notebook will inspire you with a fresh new approach and innovative ideas!
The site is packed with original, innovative lessons and activities that you will not find anywhere else—and new materials are added monthly.