11 characters. 3M, 4F, 4 Either; Flexible casting; 17 pages in length. Approximately 15 minutes running time. A fairytale adaptation by Corinna Rezzelle.
Rapunzel is a comedic adaptation of the beloved fairytale. A terrible drought drives a farmer and his wife to steal food from their neighbor's garden. When they are caught, she places a terrible curse on them, which turns them to stone and allows her to steal their baby girl, Rapunzel. Placed in a tower, protected from the outside world and germs, Rapunzel soon meets two individuals who encourage her to escape. Not one but two narrators tell this delightful story that children will love to perform and audiences are sure to enjoy!
This play includes original songs and music. The link to the music files are in the script.
Corinna Rezzelle is thrilled to be a playwright on Drama Notebook! Corinna has been an active actor, director, and stage manager since childhood and a theatre teacher for almost eight years. Holding a M.A. in Educational Theatre and a teaching credential, Corinna's goal is to create engaging theatrical scripts that all students will enjoy performing. You can purchase her other fantastic scripts, Pecos Bill and the Rip-Roaring Tornado and Peter's Big Adventure, right here in the Script Library!
Excerpt from the play:
CAST OF CHARACTERS
ALLISTAIR
PAGE
NARRATOR 1
NARRATOR 2
WIFE/MOTHER
FARMER/FATHER
RAPUNZEL
GRANDMOTHER
VENDOR 1
VENDOR 2
LADY USELL
(Page and Allistair enter fighting with finger swords.)
ALLISTAIR
Hi-ya! Got you, evil troll!
PAGE
You did not!
ALLISTAIR
Did too! That was a palpable hit!
PAGE
It was merrily a flesh wound! That isn't going to stop a dragon in its tracks.
NARRATOR 2
(bringing out the set piece.) What are you doing here?
PAGE
We're practicing how to slay dragons.
ALLISTAIR
You see, we're on a quest! I'm Prince Allistair and this is my Page. My father, the King, sent me on this quest to save someone. I forget who.
NARRATOR 1
We know you're on a quest. You're in our play: Rapunzel.
NARRATOR 2
But you're not supposed to come out here until Scene 2!
ALLISTAIR
Who's Rapunzel?
PAGE
What's 'scene 2'?
NARRATOR 2
Rapunzel is a person. She's stuck in a tower. You have to save her.
ALLISTAIR
Wow! Really? Well, that was easy.
(Page and Allistair high five)
NARRATOR 1
Yes! Now, hurry up; get backstage. I'm about to start the narration.
ALLISTAIR
Well, alright. Let's go wait for our cue!
NARRATOR 1
Actors. (sighs)
NARRATOR 2
A long, long time ago a drought covered the land. A farmer and his wife lived here, but no matter how hard the farmer tried to grow food, nothing would grow in their dry soil.
WIFE
Oh, I'm so hungry! Do you ever think we'll be able to grow any food of our own?
FARMER
I don't know, Wife. I just don't know!
NARRATOR 1
Across the field their lived a great woman with magical powers named Lady Usell. She lived all on her own and her land was the only land that could grow any plants… but she was only able to grow one thing: Rapunzel lettuce.
WIFE
Yum! That Rapunzel looks so good! Husband, go get us some Rapunzel to eat.
FARMER
But that would be stealing!
WIFE
We'll wait until it's night and then we'll sneak over and take a little bit. She won't know the difference.
MUSIC GO- Lettuce song
WIFE
Don't you see,
My plan will work
There's no way it can fail.
I'm so hungry
I need some lettuce
There's no food for sale.
Man
It is late. Your plan won't work,
I just know that she'll see.
WIFE
I'm so hungry. I need some lettuce.
Why won't you feed me?
MAN
I know it's wrong to steal the food.
But we've had no food for days.
WIFE
Grab your shovel, get to work.
She's rich, what else could she need?
Together
It's dark now. The coast is clear.
She'll think the rabbits came out here.
Grab your shovel, dig the lettuce
We'll have lots of salad now.
Why Subscribe?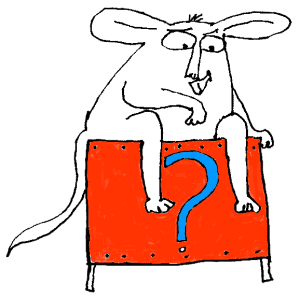 Inside Drama Notebook, you will find a huge collection of well-organized lesson plans, scripts for kids, drama activities, 50 drama games on video and more! Join today and dramatically reduce your planning time while delivering fresh, innovative drama lessons to your students! If you are new to teaching drama, this site will be a Godsend! You will immediately feel confident about teaching drama like an expert. The site guides you step-by-step and provides you with materials that you can use right away with your students.
If you have been teaching for years, Drama Notebook will inspire you with a fresh new approach and innovative ideas!
The site is packed with original, innovative lessons and activities that you will not find anywhere else—and new materials are added monthly.