15 characters. 8 pages in length. Approximately 10-15 minutes running time. A mystical action – adventure story written by award-winning playwright, Barbara Henderson.
"Read Me" is a silly mystery involving an ambitious cop and a gang of robbers. Larry is just an average cop trying to study for his next police exam when he stumbles upon a mystical book that foretells the future. With its help, Larry solves a major robbery. Unfortunately, the book is stolen in the process. It's up to Larry and his fellow cops to find it before it falls into the wrong hands.
This short script offers an excellent opportunity to teach melodrama and slapstick techniques, as well as incorporating visual media into a production!
Barbara Henderson is a German-born novelist and playwright and has lived in Scotland since 1991. She acquired an MA in English Language and Literature, a husband, three children and a shaggy dog along the way. She now teaches drama, although if you dig deep in her past you will find that she has earned her crust as a puppeteer, relief librarian and receptionist among others. Barbara is the author of Fir for Luck and Crystal-Kite, shortlisted Punch, both historical novels for children, and children's eco-thriller Wilderness Wars, all published by Cranachan. She is a member of the Society of Children's Book Writers and Illustrators and has won several national and international short story competitions. She lives in Inverness in the Highlands of Scotland.
Excerpt from the play:
CAST OF CHARACTERS
LARRY
LIBRARIAN
BOOK
COP 1
COP 2
COP 3
GANGSTER 1
GANGSTER 2
GANGSTER 3
BOSS
BUYER 1
BUYER 2
BUYER 3
CHIEF CONSTABLE
Scene 1: Library
(Librarian walks around whistling, tidying books and holds a newspaper up with headline: Criminal gang strikes again. Larry comes in. Librarian ignores him. He clears his throat. Coughs, but no reaction. Eventually he speaks.)
Larry
Excuse me.
Librarian
(wheels round and stares him down) Shhh. Haven't you been to a library before? (points at sign) Silence!
Larry
I wonder if you could show me to police section? Please?
Librarian
Revising for your police exams?
Larry
(nods) I haven't revised much yet – we've been busy. I was told that it's a good idea to…
Librarian
Yes, yes, yes, save your breath. It's over here. If you want to borrow, there is a limit of one book per person.
Larry
Only one?
Librarian
That's what I said! Gosh, if you're this slow than no amount of study is going to help you. (She exits.)
(Larry wanders over to shelf. Looks up and down and sighs until he hears a voice.)
Book
Read me. (Larry is confused.) Read me!
Larry
Excuse me, did you say something?
Librarian
(enters carrying books and points to the sign) What did I tell you just a minute ago?! If your short term memory doesn't improve, you're exam won't go well, you know? (tuts and walks off)
Book
Read me. Me up here. On the right.
(Book wobbles. Larry picks it up)
(Page of book is projected: 'There will be a bank robbery across the road in ten minutes. It's the gang.')
(Larry looks at his watch. Grabs book and runs up to librarian's desk.)
Larry
Can I take this one out? Please?
(Librarian comes slowly. Larry looks at the book again.)
(Page of book is projected: 'Hurry!')
(Book is stamped, Larry runs out.)
Scene 2 Outside bank
(Three cops arrive.)
COP 1
Are you sure? What type of intelligence?
Larry
Not sure, but I can't reveal my source. It's highly… (Aside 'Crazy!) Confidential.
Cop 2
Positions!
(Cops hide on both sides of stage. Larry opens book and hides.)
(Gangsters arrive with boss.)
Boss
Right lads, as per discussed.
(Three put stockings over face. Only Gangster 4 is distracted. Thumped by Gangster 1. Puts stocking on.)
Why Subscribe?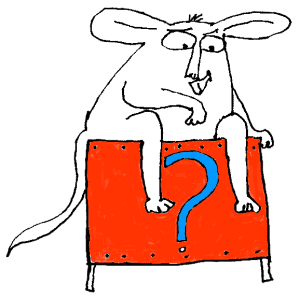 Inside Drama Notebook, you will find a huge collection of well-organized lesson plans, scripts for kids, drama activities, 50 drama games on video and more! Join today and dramatically reduce your planning time while delivering fresh, innovative drama lessons to your students! If you are new to teaching drama, this site will be a Godsend! You will immediately feel confident about teaching drama like an expert. The site guides you step-by-step and provides you with materials that you can use right away with your students.
If you have been teaching for years, Drama Notebook will inspire you with a fresh new approach and innovative ideas!
The site is packed with original, innovative lessons and activities that you will not find anywhere else—and new materials are added monthly.