18 characters. Flexible casting. Approximately 45 minutes running time. Comedic Roman history play about an ancient British Queen who led an uprising against invading Roman forces.
Boss Boudicca and her Fearsome Friends is a comedy about making friends, helping one another, and standing up to bullies. When the Roman invaders of Britain commit cruel and unfair acts, Boudicca inspires her tribe and that of her neighbors to fight back. Ruling by example, Boudicca leads her subjects in rebellion, combating Romans who underestimate and insult the Britons. Through their struggle, Boudicca helps her friend Tina to find her own strength within. Although in the final battle, Boudicca is defeated, her incredible legacy lives on. With plenty of silliness and fun, along with a warm and hopeful ending, Boss Boudicca and her Fearsome Friends shows that defeat is not all that it appears, that heroism comes in all shapes and sizes, and that girls can, and have, led and fought as heroes.
Playwright's note: Boudicca (sometimes spelt Boudica, Boadicea or Buddug) was the real-life Queen of the Iceni tribe of Britain who led an uprising against the invading Roman forces in 60-61 AD. I have taken several historical liberties – phones, handbags, holiday cottages in France and hashtags among them! Tina Trinovante and Marcus are totally fictional, and Nero did not come to Britain. I have omitted the more violent details of what the Romans did to Boudicca and her household, as well as those of the rebels themselves, concentrating instead on the themes of friendship, loyalty and justice.
Rebecca Lyon is a UK-based playwright with a BA (Hons) in History and English from Oxford University and an MA in Shakespeare and Literary Influence from the University of Bristol. Her short plays and monologues have been performed at several London venues and her poetry has been published in print and online. As both a mum and an educator she's keen to create fun, educational plays that will inspire and empower young people.
Excerpt from the play:
CHARACTERS:
BOUDICCA – dignified and wise leader of the Iceni tribe.
HEANUA – Boudicca's eldest daughter.
LANNOSEA – Boudicca's youngest daughter.
CATUS DECIANUS – Roman manager in Britain. Villain: think Gaston from Beauty & the Beast.
SUETONIUS PAULINUS – Catus's boss. Brainy villain: likes ordering people around from his desk.
EMPEROR NERO – Suetonius Paulinus's boss. Bonkers.
MARCUS – Emperor Nero's assistant.
ICENI SOLDIER 1
ICENI SOLDIER 2
ICENI SOLDIER 3
TINA TRINOVANTE – leader of the Trinovante tribe. Loyal friend of Boudicca.
TRINOVANTE SOLDIER 1
TRINOVANTE SOLDIER 2
TRINOVANTE SOLDIER 3
ROMAN SOLDIER 1
ROMAN SOLDIER 2
ROMAN SOLDIER 3
Cameo role for Headteacher
TIME: 60-61 AD/CE
SETTING: Ancient Britain
Scene One
SONG THROUGH AND THROUGH (COMMUNITY TOGETHER)
(BOUDICCA her daughters HEANUA and LANNOSEA, address the audience.)
BOUDICCA:
Welcome good tribespeople of Britain! I have called you here today as we are all in grave danger. And we haven't got much time!
LANNOSEA:
The Romans, led by that nasty idiot Catus Decianus, have done us all a terrible wrong.
BOUDICCA:
That's right daughter. My dear husband, who was the ruler of this kingdom, has died. In his will, he left half the kingdom to the Romans and half to our daughters here.
HEANUA:
Yes, but those greedy Romans are taking all of it and turning us out on the streets. They said they were better than us.
BOUDICCA:
Then, they marched in, beat us up, and took all our stuff.
(ICENI SOLDIERS enter, running. They bow to BOUDICCA.)
ICENI SOLDIER 1:
Queen Boudicca, we bring bad news!
ICENI SOLDIER 2:
The Roman soldiers are on the rampage and they're beating up every Iceni person they see!
ICENI SOLDIER 3:
They're taking their stuff too, and trashing our homes and villages!
ICENI SOLDIER 1:
They will not stop until they destroy us!
ICENI SOLDIER 2:
They're going to crush our neighbours, the Trinovantes, next.
BOUDICCA:
We can't let them treat us Britons like this. We must stand up and fight, or they will destroy us, our children, and our future.
HEANUA:
We must fight for our community!
LANNOSEA:
We must fight for our rights!
BOUDICCA:
But we need the whole tribe to unite. Soldiers, are you with us?
ICENI SOLDIERS:
Yes!
BOUDICCA:
(to the audience) Iceni tribespeople, fellow Britons, are you with us?
AUDIENCE:
Yes!
BOUDICCA:
Thank you, thank you! Now, we can't do this alone. We need to convince our neighbours, the Trinovantes, to join us and avenge our lost freedom.
ICENI SOLDIERS:
To freedom!
(BOUDICCA, HEANUA, LANNOSEA and ICENI SOLDIERS exit)
Scene Two
(Outside. TINA TRINOVANTE and her SOLDIERS are trying to build shelters out of sticks.)
TINA:
Come on everyone – we need to get these shelters finished – the weather's getting worse.
TRINO SOLDIER 1:
It's the coldest winter on record, apparently.
TINA:
They say that every year.
TRINO SOLDIER 1:
Thank you for helping us, Queen Tina.
TINA:
Looks like you need all the help you can get.
TRINO SOLDIER 2:
Not all leaders would help their people like you do.
TINA:
Well, I am your Queen, but I'm also a Trinovante. I take my inspiration from my friend, Queen Boudicca, of our neighbours the Iceni.
TRINO SOLDIER 3:
She's dreamy…
(TRINO SOLDIER 1 nudges TRINO SOLDIER 3)
TRINO SOLDIER 1:
We're lucky to have leaders like you and Boudicca.
TRINO SOLDIER 2:
I wish the Romans actually cared about their subjects. They're taking over the place – treating all of us like slaves. And that Catus Decianus – he's no leader, he's just a big bully.
(Marching footsteps are heard. CATUS DECIANUS and ROMAN SOLDIERS enter.)
TRINO SOLDIER 1:
This is our chance.
TRINO SOLDIER 2:
Let's stand up to him.
TRINO SOLDIER 3:
Let's hide behind a bush!
TINA:
Catus, Catus, Sir, we, the Trinovantes, have some things we are not happy about. We'd like to–
CATUS:
(interrupts) It's alright little girl, I'm just passing through. Don't bother me with your trifles. I'm Catus Decianus and I'm a very busy man.
TINA:
But this is important! You can't just come here and-
CATUS:
(interrupts) Look; I'm a Roman and you're a Briton. I'm a man and you're a woman. I'm fab and you're drab. So, give me all your stuff, get lost, and make way for amazing, wonderful, brilliant me!
Why Subscribe?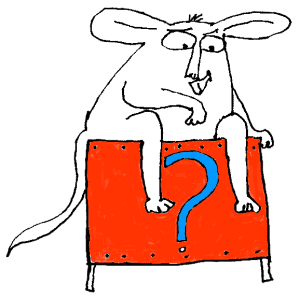 Inside Drama Notebook, you will find a huge collection of well-organized lesson plans, scripts for kids, drama activities, 50 drama games on video and more! Join today and dramatically reduce your planning time while delivering fresh, innovative drama lessons to your students! If you are new to teaching drama, this site will be a Godsend! You will immediately feel confident about teaching drama like an expert. The site guides you step-by-step and provides you with materials that you can use right away with your students.
If you have been teaching for years, Drama Notebook will inspire you with a fresh new approach and innovative ideas!
The site is packed with original, innovative lessons and activities that you will not find anywhere else—and new materials are added monthly.