17 characters. 11F, 6M, Flexible cast; 23 pages long. Approximately 20-30 minutes running time. A comedy for teens written by Quinn Baldwin.
Romayo and Julie is a comedic twist on Shakespeare's Romeo and Juliet. Two teams of 7th and 8th grade students at Verona Middle School are competing to win an intense hall decorating contest. The trouble is, the teams hate each other and they can't seem to stop fighting with one another. When two lovesick students, Romayo and Julie, get caught in the middle of things, it's going to take drastic measures to put an end to the war. You'll be smitten with this comedy for teens!
Quinn Baldwin has been a middle school English teacher and librarian for over 16 years. He is currently a middle school library media specialist. He lives in Oklahoma with his wife and two children. He has written several books including The Accidental Superheroes, Crossover, The Confessions of Justin Malone, and (Alleged) Teen Bank Robber which have captivated hundreds of pre-teens and teenagers alike and won the Page Turner Award on the Page 99 Project.
Excerpt from the play:
CAST OF CHARACTERS
All genders neutral except ROMAYO and JULIE
Romayo
Julie
Mercedes
Benny
Tibby
Nicole
Miss Montague
Mrs Bindewald
Miss Capulet
Mrs Murner
Mrs Prince
Miss Laurence
Mrs Nixon
Narrato
Janitor
8th Grade student
7th Grade student
SETTING
The play has two sets of hall decorations on STAGE RIGHT and STAGE LEFT for each grade level that can be accomplished with butcher paper mounted between two poles or hung on a frame with painted-on phrases like "7th Grade Rocks!" or "8th Grade Rules!".  The classroom, ROMAYO's bedroom and office can be on a bare stage or with chairs and a portable podium/music stand with the teacher's name on the front.  The dance in Scene Two could incorporate a DJ's table with a spinning light enhanced by dimming the stage lights.  A simple window frame hung or mounted near UP LEFT and a stepladder will be used by JULIE as the balcony in Scene Two.
SCENE I
(CURTAIN opens on a school. NARRATOR and JANITOR ENTER.)
NARRATOR
(To audience) Two households, both alike in dignity in fair Verona where we lay our scene; from ancient grudge break to new mutiny where civil blood makes civil hands unclean—
JANITOR
(Sweeping with broom) Excuse me, may I make a suggestion?
NARRATOR
(Irritated) Well, I'm in the middle of the opening monologue of William Shakespeare's Romeo and Juliet.
JANITOR
(In British accent) From ancient grudge break to new mutiny? (In normal voice) What does that mean? And this isn't even Verona. It's Oklahoma.
NARRATOR
These two groups hate each other and now they're fighting again—
JANITOR
Perfect.
NARRATOR
What?
JANITOR
What you just said was perfect. You said it in English.
NARRATOR
(Throws hands up) I said it in English the first time!
JANITOR
(Points to audience) They won't get it if you say it the other way.
NARRATOR
They won't get it? You just insulted the entire audience.
JANITOR
(Bows to audience) Apologies, lords and ladies. I didn't mean they're dumb. They're going to get plenty of Shakespeare later on. Let's give them our version of Romeo and Juliet. Change it up a bit, you know?
NARRATOR
(Warming to the idea) Our version…yeah. Shakespeare won't mind, right?
JANITOR
Nah. Dude's dead anyway. Okay, start over. (Resumes sweeping)
NARRATOR
Okay. (To audience) There are two rival teams at Verona Middle School and these two hall-crossed students get caught in the middle of the super-intense hall decorating contest and—
JANITOR
Don't spoil the ending!
NARRATOR
Okay, okay, Mr. Bossy Socks. (To audience) Enjoy ROMAYO and JULIE.
(EXITS with JANITOR)
(MRS. NIXON ENTERS with MERCEDES, BENNY, TIBBY, NICOLE and other STUDENTS)
MRS. NIXON
Students, open your textbooks por favor to page cinco. Today, in Spanish we'll be learning animals. (Turns her back to write on white board)
7TH GRADE STUDENT
(Sitting with NICOLE and TIBBY on one side of classroom) Psst! Check out those 8th graders.
NICOLE
Yeah, what a bunch of weirdos.
TIBBY
I heard they all have, like, six toes on their feet.
7TH GRADE STUDENT
How would all those kids have the exact same genetic mutation?
TIBBY
(Laughs and then stops, confused) Huh?
7TH GRADE STUDENT
Never mind. Yeah, they're weird. I'm going to throw my homework at them.
TIBBY
Okay, I'll create a diversion! (Makes animal noises)
NICOLE
What are you doing? We don't want MRS. Nixon looking at us!
TIBBY
(Slaps forehead) Oh! Right!
MRS. NIXON
What's going on over there, chicas?
NICOLE
Uhh…we're expressing our inner…cows?
MRS. NIXON
Why don't you express your inner student and get busy.
MERCEDES
Those 7th graders are so weird.
BENNY
I know. And dumb too.
8TH GRADE STUDENT
Bet they don't even know something smart like… (thinking)…how to say 'bye' in Spanish.
BENNY
Yeah, everybody knows it's konnichi wa.
Why Subscribe?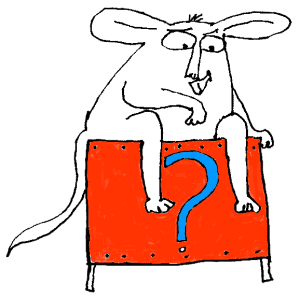 Inside Drama Notebook, you will find a huge collection of well-organized lesson plans, scripts for kids, drama activities, 50 drama games on video and more! Join today and dramatically reduce your planning time while delivering fresh, innovative drama lessons to your students! If you are new to teaching drama, this site will be a Godsend! You will immediately feel confident about teaching drama like an expert. The site guides you step-by-step and provides you with materials that you can use right away with your students.
If you have been teaching for years, Drama Notebook will inspire you with a fresh new approach and innovative ideas!
The site is packed with original, innovative lessons and activities that you will not find anywhere else—and new materials are added monthly.