6 characters. 2F, 1M, 3 flexible. Approximately 10 minutes running time. A spoiled rotten princess learns a valuable life lesson.
Princess Destina is greedy and jealous to the core. When she discovers that another princess has exactly what she has, she throws a colossal royal tantrum, and is forced to learn from her misdeeds.
This play lends itself to over-the-top comedic acting, or Commedia dell'arte. The script includes discussion questions and director's notes for casting and set layout.
Debra A. Cole is a celebrated humanities teacher, youth theatre director, and children's playwright with degrees in journalism, art history, and elementary education. She understands the needs of young performers and their directors and creates pieces that encourage engaging discussion, creative thought, and quirky playfulness. Her goal is that young performers discover the power and delight that theatre brings to actors and audiences alike.
Visit her website:
www.debraacole-playwright.com
Excerpt from the play:
CHARACTERS
PRINCESS DESTINA— (F) garish and greedy
LADY IN WAITING — (F) kind and loyal
REGAL TAILOR — (M/F) monotone and serious
ROYAL CHEF — (M/F) proud and nervous
COURT JESTER — (M/F) sly and humorous
KING — (M) gracious and regal
(The action takes place during Medieval times in a castle dining room.)
(Lights come up in in a luxurious castle dining room. Center stage stands a large dining table full of elaborate and plentiful plates, bowls, and layered trays of food. Assorted kitchen tools lie on a table next to the grand spread. Behind the table stands a large mirror. Lady in Waiting, Regal Tailor, Royal Chef, and Court Jester as all put the final touches on the room. Royal Chef is cleaning up kitchen tools.)
LADY IN WAITING
As lady in waiting for Princess Destina, it is my job to ensure that this banquet is a true reflection of her beauty, her grace, her power, and her wealth. Everything must be perfect.
REGAL TAILOR
(rolling his/her eyes) Well, that will be quite the task. Princess Destina is certainly the most…how should I say this… the most difficult princess I have served as Regal Tailor. She requested that I find the finest fabric and jewels in the land to wear tonight. My envoys were gone for months searching for them and bringing them back. Difficult is certainly the word I would choose.
ROYAL CHEF
(anxiously) Difficult? Difficult is not a strong enough word. I have baked and cooked for a full week to prepare for this gathering. She wanted menu items that were not available in any neighboring kingdom. Her demands were OUTRAGEOUS! (becomes nervous) Please don't tell her that… she makes me so very nervous.
COURT JESTER
(jokingly) I would say that our lovely Princess Destina is a royal pain in the pocketbook. (pulls out empty pockets and looks sad in a silly way)
(Interrupted by Lady in Waiting)
LADY IN WAITING
ENOUGH! Her majesty may be a bit of a handful, but it is our job to serve her every need. Because of that, you will each bend to her every wish. Is that clear?
ALL BUT LADY
(together very dejectedly) Yes.
(Commotion can be heard from off stage.)
LADY IN WAITING
(nervously and excitedly) Here she comes. Remember, her every wish is our command.
(Suddenly the garish and over the top Princess Destina twirls into the room. The staff moves out of the way to give her space.)
PRINCESS DESTINA
(while twirling) My, isn't my dress just perfection?
STAFF
(in unison) Yes, princess.
PRINCESS DESTINA
(Stops twirling to address them and make sure they are admiring her) Correct. And don't I have the loveliest and most valuable jewels in all the kingdoms?
STAFF
(in unison) Yes, your princess.
PRINCESS DESTINA
Once again, correct.
(She notices the elaborate spread of food.)
Oh, my. Look at this feast! No one has the food and wealth that I have. (looks to staff) Right?
STAFF
(in unison) Yes, princess.
PRINCES DESTINA
I love always being right. It won't be long before my guest arrives.
ROYAL CHEF
(whispering to staff) Guest? There is just ONE person? I thought this banquet was for a large group! Unbelievable.
(Lady in Waiting elbows Royal Chef to be quiet. Princess Destina notices.)
PRINCESS DESTINA
Is there a problem, Royal Chef?
ROYAL CHEF
No, princess. No problem. It was an honor to cook for a week for you and your guest.
PRINCESS DESTINA
Good answer. Like I was saying, before my guest arrives, I think I should make sure everything is perfect.
(Princess Destina walks around the table looking in bowls, trays, and everything. When she crosses in front of the mirror, she jumps out of the way in terror.)
What is she doing here?
(Staff looks confused.)
LADY IN WAITING
Who, my lady?
PRINCESS DESTINA
The other princess.
REGAL TAILOR
But there is no other princess, princess.
PRINCESS DESTINA
How dare you lie to me!
LADY IN WAITING
Where do you see another princess, my lady?
PRINCESS DESTINA
(slowing walking to the mirror and peeking at her reflection) THERE! I see her plain as day. How dare another princess come to my banquet!
Why Subscribe?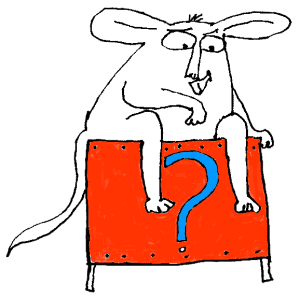 Inside Drama Notebook, you will find a huge collection of well-organized lesson plans, scripts for kids, drama activities, 50 drama games on video and more! Join today and dramatically reduce your planning time while delivering fresh, innovative drama lessons to your students! If you are new to teaching drama, this site will be a Godsend! You will immediately feel confident about teaching drama like an expert. The site guides you step-by-step and provides you with materials that you can use right away with your students.
If you have been teaching for years, Drama Notebook will inspire you with a fresh new approach and innovative ideas!
The site is packed with original, innovative lessons and activities that you will not find anywhere else—and new materials are added monthly.