13 characters. 2M, 1F, 10 Either; 12 pages in length. Approximately 10-15 minutes running time. A Christmas caper for children written by Olivia Arieti.
Santa Claus and the Naughty Gnomes is a wacky tale about the kidnapping of Santa Claus! The gnomes are angry that children are happy and not visiting their cave so they decide to stop Santa and Christmas all at one time. When the angry gnomes kidnap Santa right before his Christmas flight, it will be up to his elves, some fairies, and a regretful gnome to save Christmas day! Will the presents get delivered in time? Will Santa be a prisoner of the gnomes forever? Find out in this unique holiday play for children!
Olivia Arieti, a US citizen with a degree from the University of Pisa, lives in Torre del Lago Puccini, Italy, with her family. Her plays have been published by Heuer Publishing, Brooklyn Publishers, Desert Road Publishing, JAC Publishing & Promotions, Independent Playwrights, Green Room Scripts, Applause Theatre & Cinema Books, USA and Lazy Bee Scripts, UK. FLIGHT ATP12 was produced by Gulfport Community Players, FL, JUST FOR YOU, by Blue Box Productions, NYC, CONTEMPTUOUSLY IN LOVE, by Ciona Taylor Productions, NYC; her one minute works by Gi60 Screaming Media Productions NYC, UK, Spare Change Theatre, NYC and Eclectic Theatre Company, FL. UP NORTE and NIGHT INTRUDERS, finalists in the R.J. Flores Short Play Reading Series had staged readings in NYC. THE TEACHER, an adaptation of A. Chekhov's story, "The Teacher of Literature", was produced at the Viaduct Theatre, Chicago, for the Neapolitans Off-Chekhov Festival. SOMETHING IN COMMON was produced by Spokane Radio Theatre, WA. Her poems and short stories have appeared in several literary magazines and anthologies in the USA and UK.
Excerpt from the play:
CAST OF CHARACTERS
SANTA CLAUS
WISK (Elf)
PETER (Elf)
NUTTER (Elf)
KILTER (Elf)
SELFISH (Gnome)
ENVY (Gnome)
HATE (Gnome)
BADDY (Gnome)
SORRY (Gnome)
FAIRY QUEEN
FAIRY 1
FAIRY 2
SETTING:
Scene 1:   Santa's workshop.
Scene 2:   The forest.
TIME:
Scene 1:  Christmas Eve.
Scene 2:  Christmas morning.
PROPS: A worktable, toys, tools, sack, ropes.
PRODUCTION NOTES
SORRY is not as scary looking as the other gnomes and his manners are gentle.
SCENE 1: Santa's Workshop
At rise: PETER, NUTTER, KILTER are busy at the worktable. SANTA enters.
SANTA
Hurry, boys, hurry; it's time to close the sack.
PETER
We're almost ready, Santa; a few more toys and we're done.
SANTA
Our children are waiting, guys.
NUTTER
It's amazing how the number increases every year.
SANTA
That's good, Nutter, that's good. Making children happy is our job and that makes us happy too. Ho, ho, ho, everyone's merry and laughter is never enough around here.
PETER
That's the reason this place is called the Laughing Valley.
ELVES put the toys in the sack, close it.
KILTER
Here we are, Santa.
SANTA (puts on his jacket)
Good job, boys, just can't wait to fill my little darlings' stockings.
WISK enters.
WISK
Mr. Santa Claus, there are two gnomes out there asking to see you.
SANTA
We surely didn't need visitors at this hour, but let them in, Wisk.
WISK
Brr… They have such scary faces.
PETER
They must be the ones living in that dreary cave in the mountain beyond the forest.
NUTTER
I heard it's a very dangerous place.
KILTER
And I heard they hate you for making children happy.
PETER
Indeed. Your generosity keeps them from being selfish and envious.
NUTTER
And most of all, it keeps them away from their cave.
SANTA
What nonsense. Go ahead, Wisk, show them in.
WISK
As you wish. (exits)
SANTA
And you, boys, better get the sleigh out.
NUTTER
Yes, Sir.
PETER, NUTTER, KILTER exit. SELFISH, ENVY enter.
SELFISH
Hello there, I'm Mr. Selfish, and my partner here is (claps ENVY on the shoulder) Mr. Envy.
SANTA
Mr. Selfish? Mr. Envy? (lowly) What odd names… Well, gentlemen, what's so urgent to come on Christmas Eve?
SELFISH (looks at ENVY)
We simply wanted to have a few words with you, Mr. Santa Claus.
SANTA
Go ahead, I'm all ears.
SELFISH (looks around)
You make such wonderful toys here, and we know for sure that not all the kids deserve them. Why not keep them for yourself instead?
ENVY
Generosity is not always good, sir; it might end up spoiling our children even more.
SANTA
I have a list, my good men, and know exactly who to give them to.
SELFISH
It's such a pity to give them to those noisy, frightful brats; we all know how quickly they break them.
SANTA
Nonsense! Children are never noisy or frightful after receiving my presents. Making them happy even for one day is my greatest reward.
SELFISH looks at ENVY and shakes his head.
SANTA
Generosity is never too much, trust me.
Why Subscribe?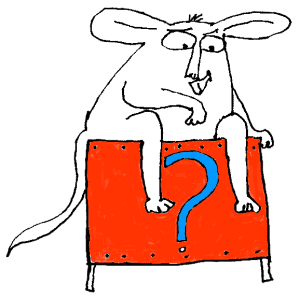 Inside Drama Notebook, you will find a huge collection of well-organized lesson plans, scripts for kids, drama activities, 50 drama games on video and more! Join today and dramatically reduce your planning time while delivering fresh, innovative drama lessons to your students! If you are new to teaching drama, this site will be a Godsend! You will immediately feel confident about teaching drama like an expert. The site guides you step-by-step and provides you with materials that you can use right away with your students.
If you have been teaching for years, Drama Notebook will inspire you with a fresh new approach and innovative ideas!
The site is packed with original, innovative lessons and activities that you will not find anywhere else—and new materials are added monthly.