3 characters. 2F, 1M. 7 pages in length. Approximately 5-10 minutes running time. A funny, warm comedy for teens and adults written by Corrina Bryant.
Saying Goodbye is a comedic play script about family relationships and the loss of a loved one.  An ex-wife, her husband, and her daughter are getting ready on the morning of the funeral of their ex-husband/father. The conversation centers around the pain of the past, his new family, and the suggests the need to let go. This short comedy is chock full of subtext and is a great opportunity for drama students to hone their skills while creating meaningful relationships!
Corrina Bryant is a freelance writer living in London.  She has written for radio, magazines, local and national press and media websites.  Corrina has written plays for the Director's Cut Theatre Company showcase at the Southwark Playhouse in London, as well as written for professional actors performing at fringe theatres in the city.  She is currently writing a novel for teenagers/young adults and is delighted to be writing for Drama Notebook.  She wishes all the students and teachers every success in their work and would love to hear from them.
Excerpt from the play:
CAST OF CHARACTERS
Mum
Daughter
Step Dad
(Mum and Daughter are getting ready to go to a funeral. The deceased is the Daughter's father and Mum's ex-husband. The Step Dad is now married to Mum. Mum will meet her ex-husband's new wife and children for the first time today.)
Daughter
You look nice Mum.
Mum
Thanks. I'd rather wear black, but I don't want to go upsetting her before we've even met.
Step Dad
That's generous of you.
Mum
Yeah well, she's been through enough and today's not the day for, well you know 'digging up the past' …. excuse the pun.
(Step Dad chuckles)
Mum
You don't mind do you?
Step Dad
Mind what?
Mum
Me going?
Step Dad
Of course not. You can hardly run off with him when he's ten foot under!
(Pause)
Daughter
I think it's the 'new thing'.
Mum
What is?
Daughter
Wearing colors to a funeral. Funerals are now meant to be 'celebrations'.
Step Dad
I can't see that taking on.
Mum
I wish it wasn't such a miserable day. It would be nice if it was a sunny day, don't you think?
Step Dad
What for? It is a miserable day, well for his family and friends it is. There's no sugar coating a funeral.
Mum
It was nice of her to invite me.
Step Dad
You don't need an invite to a funeral.
Mum
Well you do really. I mean I wouldn't have just turned up.
Daughter
You were married to him too Mum.
Mum
For longer than her actually.
Daughter
Yes, I guess you were.
Mum
Strange place to meet someone for the first time though isn't it? At our husband's funeral.
Step Dad
Your ex-husband!
Mum
Obviously.
Step Dad
Well what other reason would you have had to meet before today?
Mum
None I suppose.
Step Dad
It wasn't like you were going to be friends.
Mum
You're right. Anyway, that's all in the past. I feel sad he's gone and sorry for her.
Daughter
She's nice Mum – you may even get on!
Step Dad
He did leave you to bring up your Daughter on your own.
Daughter
I was 18! I didn't exactly need 'bringing up'!
Mum
Yeah well, it happens doesn't it?
Step Dad
What does?
Mum
Marriages break down, people take other people's wives and husbands, get re- married, have new families … it's just life.
Daughter
She didn't 'take him'. He chose to go – it's different.
Why Subscribe?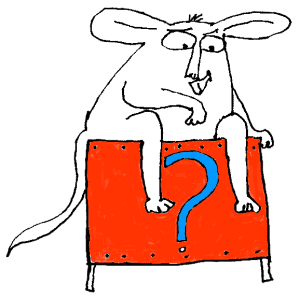 Inside Drama Notebook, you will find a huge collection of well-organized lesson plans, scripts for kids, drama activities, 50 drama games on video and more! Join today and dramatically reduce your planning time while delivering fresh, innovative drama lessons to your students!If you are new to teaching drama, this site will be a Godsend!You will immediately feel confident about teaching drama like an expert. The site guides you step-by-step and provides you with materials that you can use right away with your students.
If you have been teaching for years, Drama Notebook will inspire you with a fresh new approach and innovative ideas!
The site is packed with original, innovative lessons and activities that you will not find anywhere else—and new materials are added monthly.