3 characters. 2F, 1M. 9 pages in length. Approximately 10 minutes running time. A comedy about crime and safety written by Corrina Bryant. (*Contains adult language.)
Self Defence or Avocado? is a play about a young man's experiences living in London and the worry it causes his mother. When a young man is almost stabbed on his way home, his mother becomes frantic. He attempts to alleviate her fears and agrees to call her when he arrives at a party but when she comes home to find him with a knife, she assumes the worst! A great scene for teens or adults about growing up in a crime-filled world.
Corrina Bryant is a freelance writer living in London.  She has written for radio, magazines, local and national press and media websites.  Corrina has written plays for the Director's Cut Theatre Company showcase at the Southwark Playhorama use in London, as well as written for professional actors performing at fringe theatres in the city.  She is currently writing a novel for teenagers/young adults and is delighted to be writing for Drama Notebook.  She wishes all the students and teachers every success in their work and would love to hear from them.
Excerpt from the play:
CAST OF CHARACTERS
MAN (a mugger)
MUM
Max (teenage son)
SCENE 1
Max is leaning on a wall in the street. Headphones on, holding a backpack. A young man approaches him.
MAN
Got the time?
MAX
Eight.
MAN
Can you check?
MAX
It's eight.
MAN
I don't think that's right.
MAX
Get a watch then.
MAN
Can you check yer phone?
MAX
No, sorry, mate.
Man puts his hand in his pocket, Max runs, blackout.
SCENE 2
Mum sits at table working/reading. Max enters, he's out of breath.
MUM
Hi, love. You alright? Why are you running?
MAX
Yep, all good! Just ran home – thought I'd work on my fitness. (Max looks backstage to check no one has followed him.)
MUM
What are you doing?
MAX
Nothing.
MUM
Max?
MAX
It's nothing… There was this guy who pulled a knife on me at the station cos I wouldn't give him my phone?
MUM
What!
MAX
It's fine – he's gone. (Pause). What's for dinner?
MUM
What's for dinner! Are you serious? Who tried to stab you? Jesus Christ – I'm calling the police. (reaches for her phone)
MAX
Leave it, Mum! What they gonna do?
MUM
They could go and look for him? Would you recognise him? Did you see which way he went?
MAX
(Laughing). Mum, you are not living in the real world! Just leave it. Seriously, Mum, it's fine. (Pause while Max looks at his phone)
MUM
And why the hell didn't you give him your phone? What have I told you? Always give them what they want.
MAX
Because, if every time someone got asked to hand over their phone they did, there would be no bloody phones left in London!
MUM
Does Adam take his phone when he goes out?
MAX
Of course, he does! What's the point in having a 'MOBILE' phone if you can't take it out with you?
MUM
Well, I think the pair of you should just get a brick or something, or just not take your phones to college.
MAX
A brick! What –  to bash a mugger's head in?
MUM
No! Of course not, I mean a brick…
MAX
I know what you mean, Mum. As if anyone would believe me if I said I didn't have a phone! They'd just do me in anyway. (Pause, then laughing) Plus, how would I reply to your fifty messages each day?
MUM
I don't message you fifty times a day! It's just when I don't know where you are, or when you're coming home. If you turned on your 'where are my friends' thingy, I wouldn't have to message you at all!
MAX
It's 'find my friends', not 'find my son' and I'm not having you stalk me! I'm nearly eighteen!
MUM
It's not stalking, it's caring! Every night I lay awake waiting until I hear you come in.
MAX
I know you do, Mum, but you don't need to.
MUM
I bet Adam replies to his Mum's messages!
MAX
I know how to look after myself. We have talks about this stuff in college all the time.
MUM
I know – I get so many emails from your college about crime that it's a relief if I get one about head lice!
 (MAX laughs)
Why Subscribe?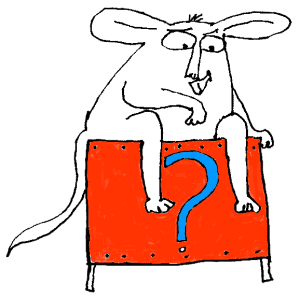 Inside Drama Notebook, you will find a huge collection of well-organized lesson plans, scripts for kids, drama activities, 50 drama games on video and more! Join today and dramatically reduce your planning time while delivering fresh, innovative drama lessons to your students! If you are new to teaching drama, this site will be a Godsend! You will immediately feel confident about teaching drama like an expert. The site guides you step-by-step and provides you with materials that you can use right away with your students.
If you have been teaching for years, Drama Notebook will inspire you with a fresh new approach and innovative ideas!
The site is packed with original, innovative lessons and activities that you will not find anywhere else—and new materials are added monthly.