12+ characters, flexible casting, approximately 10 minutes. Comedy script about a fast-paced remake of The Nutcracker. Perfect for middle and high school.
The Big Boss of the network demands a version of The Nutcracker that is fast-paced, hip, and sensational. He calls in Crackerjack and the Wizkid, a creative spin team known for their slickness and style. The souped-up makeover they propose blends elements from holiday classics and trendy references, spurring a ghostly visit from Mr. Tchaikovsky himself.
Playwright Bio:
Novelist, poet, playwright, performer, and screenwriter, John Biscello, is the author of four novels, Broken Land, a Brooklyn Tale, Raking the Dust, Nocturne Variations, and No Man's Brooklyn; a collection of stories, Freeze Tag, two poetry collections, Arclight and Moonglow on Mercy Street; and a fable, The Jackdaw and the Doll, illustrated by Izumi Yokoyama. He also adapted classic fables paired with the vintage illustrations by artist Paul Bransom for the collection: Once Upon a Time, Classic Fables Reimagined. His produced, full-length plays include: LOBSTERS ON ICE, ADAGIO FOR STRAYS, THE BEST MEDICINE, ZEITGEIST, U.S.A., and WEREWOLVES DON'T WALTZ. He is the founder and director of the Taos Youth Ensemble, a theater collective, and as an independent drama educator, he has worked in various schools, creating plays with grades ranging from K through high school.
Excerpt from the play:
CHARACTERS:
Team Nuts & Bolts — Four network executives
Big Boss — Network head honcho
Crackerjack — Pitchman
Wizkid — Pitchman
Owl/Drosselmeyer — Magic owl and Marie's uncle
Marie — Girl from The Nutcracker
Mouse King —Ruler of Mouse army
Mouseketeers — Mouse King's minions
Nutcracker — Marie's protector
Soldiers – Nutcracker's army
Laurel and Hardy — Classic comedy duo
Jack Frost — Winter's imp
Ghost of Christmas Past — Worked with Scrooge
Charlie Brown – Best friend of Snoopy
Tchaikovsky – Composer of The Nutcracker
*Any gender can play characters. Actors can play multiple roles as the classic holiday characters are introduced.
SETTING: TV Land
(TEAM NUTS & BOLTS on stage. Pacing, in a line, stooped over, hands clasped behind their backs.)
#1:
She said she wanted something new—
#2:
Fresh—
#3:
Bold—
#4:
Original.
(Pacing continues, left to right, right to left.)
#1:
The Nutcracker Gone Wild!
(Others shake their heads. The pacing continues.)
#2:
A Tough Nut to Cracker?
ALL:
Groan.
(Pacing continues.)
#3:
Of Mice and Men.
ALL:
Taken.
#3:
Of Mice and Men… and Nutcrackers?
ALL:
Double groan.
(Pacing continues.)
#4:
I've got it. The Nutcracker Gone Wild!
ALL:
Are you even listening?
(BIG BOSS enters. TEAM NUTS & BOLTS stand at attention.)
BIG BOSS:
At ease, team. How's it going?
#1:
Great.
#2:
Super.
#3:
Dynamite.
#4:
Boffo.
BIG BOSS:
In other words, you've got nothing.
(TEAM NUTS & BOLTS hang their heads in shame.)
BIG BOSS:
Just as I expected. Which is why I want you to meet— Crackerjack and the Wizkid.
(CRACKERJACK and WIZKID enter.)
BIG BOSS:
They're idea people.
CRACKERJACK:
We're light bulbs that never burn out—
WIZKID:
We spin ideas so quickly, we put ourselves out of style.
BIG BOSS:
Crackerjack, Wizkid—whaddya got?
CRACKERJACK:
What we've got is television gold—
WIZKID:
Made for today's short attention spans—
CRACKERJACK:
A two-hour bonanza—
WIZKID:
Turned into an eight-minute blast.
CRACKERJACK/WIZKID:
We call it The Nutcracker in a Flash.
CRACKERJACK:
The first thing we did… cut out all the ballet.
WIZKID:
Nobody wants to watch ballet—
CRACKERJACK:
Too artsy—
WIZKID:
Too much music—
CRACKERJACK:
People in tights, really?
(pause)
The main character is Marie. She's now an orphan—cold, hungry, and alone on Christmas Eve—
WIZKID:
Orphans tug on the heartstrings—
CRACKERJACK:
She meets a white owl—
WIZKID:
White owls are all the rage—
CRACKERJACK:
And he says to her—
(MARIE and WHITE OWL are now on-stage.)
OWL:
Hoo!
MARIE:
Who me?
OWL:
Hoo!
MARIE:
Who me who?
OWL:
Hoo! Hoo!
CRACKERJACK:
See, that's your suspense angle—
Why Subscribe?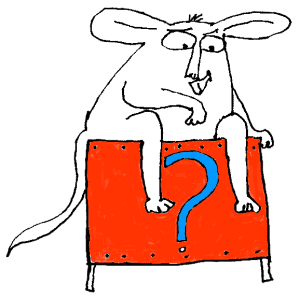 Inside Drama Notebook, you will find a huge collection of well-organized lesson plans, scripts for kids, drama activities, 50 drama games on video and more! Join today and dramatically reduce your planning time while delivering fresh, innovative drama lessons to your students! If you are new to teaching drama, this site will be a Godsend! You will immediately feel confident about teaching drama like an expert. The site guides you step-by-step and provides you with materials that you can use right away with your students.
If you have been teaching for years, Drama Notebook will inspire you with a fresh new approach and innovative ideas!
The site is packed with original, innovative lessons and activities that you will not find anywhere else—and new materials are added monthly.