14 characters; 9M, 2F; 3 Either; Flexible casting; 19 pages in length. Approximately 20 minutes running time. A fractured fairy tale written by Robin Blasberg.
Snow White and the Seven Entrepreneurs is a fractured fairy tale that turns the original on its head! In this hilarious play, Snow White is more than just a pretty face.  It's Snow White's brains that make the Queen jealous and inspire the Queen's comic efforts to ensure that the Queen be deemed the "cleverest one of all." An empowering comedy for kids of all ages!
Robin Blasberg writes plays, poems and short stories for all ages. Most recently, her play, Cake for the Queen, was published in the YouthPLAYS anthology, It's Elementary! Twelve Short Plays for Upper Elementary School Actors. In addition, her play, The Music of Love, was performed by students at Peekskill Middle School in Peekskill, New York and is also available on Drama Notebook's Script Library along with The Halloween Surprise and The Lost Letters of Mother Goose.  Her plays for older audiences have been presented at readings by Try It Out Theatre in Columbia, Maryland.
Excerpt from the play:
CAST OF CHARACTERS
Snow White, a visionary entrepreneur
Queen, the head of the castle; a jealous woman
Huntsman, an employee of the Queen
Mirror, the Queen's truth teller
Dwarves 1-7, short men who dwell in the woods
Tourists 1-2, sightseers/vacationers
Pieman, a first class maker of pies
Scene 1
(The scene opens in the Queen's castle. Upstage is the mirror. A food truck can be seen stage left.)
(Queen appears from stage right holding up an umbrella. She is walking backward.)
QUEEN
Single file. I need everyone to stay together. I don't want anyone falling behind.
(Two people enter walking in a line, following the Queen. The Queen does a headcount then nods her head in approval.)
TOURIST 2
(Whispering to Tourist 1.) How hard is it for her to keep track? There's only two of us.
(Tourist 1 shrugs.)
QUEEN
Good. We're all here. Now, in this room, you will see my famous, Mirror Mirror.
(Tourist 1 reaches out to touch Mirror. Queen pushes Tourist 1's arm away. Queen wags her finger, scolding Tourist 1.)
Uh, uh, uh. No touching. But we do have a Huntsman here. Oops! My bad. I mean, we do have a photographer here.
(Huntsman enters and takes photographs as Tourist 1 and Tourist 2 take turns posing beside Mirror.)
TOURIST 1
Oh, what a great souvenir!
QUEEN
As a reminder, the photos cost extra.
TOURIST 1
What?
TOURIST 2
Do we get to hear Mirror Mirror talk?
QUEEN
Don't be ridiculous. Why would Mirror Mirror want to talk to you?
TOURIST 2
(Whispering to Tourist 1.) She could be showing us any old mirror.
QUEEN
And that ends our tour for today. Remember to tell your friends about my wonderful castle. We're open Monday through Friday from 10 AM to 5 PM and on Saturdays from 9 AM to noon. Now please follow the Huntsman. Oops! I keep doing that. I mean the photographer will show you to the drawbridge. Don't forget to buy a souvenir apple from the fruit stand on your way out.
HUNTSMAN
This way, everyone!
(Tourist 1 and Tourist 2 follow Huntsman offstage.)
TOURIST 1
What a ripoff!
TOURIST 2
I'm going to go online and give this place a bad review.
Scene 2
QUEEN
(Queen is alone now. She sits at her vanity counting her money. She snorts and cackles.)
Mirror Mirror on the wall, who is the cleverest one of all?
MIRROR
Hmm . . . That's a good question. It used to be you, but I'm not so sure anymore.
QUEEN
What? (Standing up in a rage.) What are you talking about? (Pausing.) Well, I'll admit, winter was a little slow, but things are really picking up now.
MIRROR
Snow White is selling fabulous apple pies from a food truck outside the gate. There are lines down the street.
QUEEN
Snow White? Who is she?
MIRROR
She used to be your Head Chef.
QUEEN
The lady in the kitchen with skin as white as snow?
MIRROR
She just looked pale, because her face was always covered with flour. She left to start her own business.
QUEEN
(Indignantly.) What does she have that I don't have?
MIRROR
More customers.
QUEEN
Well, I'll see about that. (Queen crosses her arms.) Huntsman! Come quick!
(Huntsman comes running onstage carrying a slice of apple pie.)
HUNTSMAN
Yes, my Queen. You called? (Eating a slice of apple pie.)
QUEEN
(Staring at apple pie.) What are you eating?
HUNTSMAN
Oh, this? This is a slice of apple pie that I bought from Snow White's food truck outside. It's delicious. Want a bite? (Holds out the apple pie slice.)
QUEEN
(Screaming, she holds up her hands and backs away.) Ack! Get that pie away from me. And I don't ever want to hear you speak of her.
HUNTSMAN
Who? Snow White?
QUEEN
(Screaming.) Ack! There it is again.
HUNTSMAN
(Confused.) What?
QUEEN
That name.
HUNTSMAN
Uh. OK.
QUEEN
Mirror Mirror tells me that woman is the cleverest one of all.
HUNTSMAN
Who? Snow White?
QUEEN
(Screaming.) Stop that. You must kill her.
HUNTSMAN
(Sadly.) But that would mean no more apple pie.
QUEEN
(Glaring at Huntsman.) Do you understand me?
HUNTSMAN
Oh, yes. (Quickly finishes eating the apple pie slice and licks his fingers). No more apple pie.
QUEEN
Don't just stand there. Go! Do as I command. Get rid of her.
HUNTSMAN
Yes, my Queen. (Runs offstage.)
(Lights focus on food truck at edge of stage. Snow White is looking at a long receipt from her cash register. A few apple pies are sitting out on a table in front of the food truck.)
SNOW WHITE
Business is looking good if I do say so myself.
(Huntsman sneaks up to the table with his knife.)
I just need to pack up these pies, and I can call it a day. (She steps out of the food truck and goes to the table.  She looks up and sees Huntsman.) Sir, you can put that knife down. I have a very nice pie cutter here.
(Huntsman stops in his tracks, and Snow White speaks again.)
How many slices would you like?
HUNTSMAN
I . . . I . . . I've come to . . .
Why Subscribe?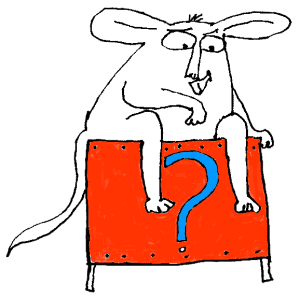 Inside Drama Notebook, you will find a huge collection of well-organized lesson plans, scripts for kids, drama activities, 50 drama games on video and more! Join today and dramatically reduce your planning time while delivering fresh, innovative drama lessons to your students! If you are new to teaching drama, this site will be a Godsend! You will immediately feel confident about teaching drama like an expert. The site guides you step-by-step and provides you with materials that you can use right away with your students.
If you have been teaching for years, Drama Notebook will inspire you with a fresh new approach and innovative ideas!
The site is packed with original, innovative lessons and activities that you will not find anywhere else—and new materials are added monthly.