8 characters. 2F, 1M, 3 Either; Flexible casting; 13 pages in length. Approximately 15 minutes running time. A twisted fairytale for kids and teens written by Jack Helbig.
Snow White, Who Is Also Called Becky, no, Rebecca, and The Frog Prince is a fun twist on Snow White. A father and his young daughter are re-writing the favorite fairy tale. In their wacky version, Snow White has a mean stepfather who forbids her from attending any balls. When he catches her dancing with a handsome prince, he turns the prince into a frog! Will a magical woman save him from his slimy fate or will Snow White be part of an inter-species relationship? Find out in this fun fairytale play for kids and teens!
Jack Helbig is a journalist, playwright, and high school teacher; he has written about theatre for more years that he cares to remember for, among other publications, the Chicago Reader, the Daily Herald, American Theatre, the Sondheim Review, and many others. His plays and musicals have been produced around the United States and Australia. His one-act comic Snow White, who is also called Becky, no Rebecca, and the Frog Prince won an award at the 2013 Indie Boots Theatre Festival. His verse drama Thinking of Her Made Him Think of Her and won the Turner Cassity Award for verse drama in 2014, and was also produced at the 2014 Elgin Fringe Festival. His adaptations of popular fairy tales have been produced in Chicago by Pigeons with Teeth and in Houston, Texas, by the Express Children's Theatre. He co-wrote a one-woman show, Here Lies a Manic Pixie Dream Girl , with actor Melody Jefferies, who has performed it at fringe festivals in Elgin, Illinois; Chicago; Milwaukee; and, most recently, Boulder, Colorado, where the one act won an award for best writing. Jack Helbig currently lives in Oak Park, Illinois, with his wife, his daughter, and his sweet, but always begging for food, dog.
Excerpt from the play:
CAST OF CHARACTERS
DAD
Daughter
Mean Stepfather
Mother
Snow White
Frog
Prince/Picture/Max
Narrator
Setting: A house in the present.
(Lights up on a middle-aged man and his daughter, at a table with a computer on it. The man sits at the computer, the daughter sits next to him.)
DAD
Okay, so how do you want to begin?
Daughter
He steps up to the picture and says, "Picture, picture, on the window. Who is the fairest, no nicest—
DAD
Wait, wait. What is this called?
Daughter
Snow White, who is also called Becky, no, (regally) Rebecca….and the Frog Prince.
(Father types.)
DAD
Snow White, who is also called Becky, no…
Daughter
Dad! Just Rebecca!
DAD
Just Rebecca…and the Frog Prince.
Daughter
Snow White, who is also called Rebecca….and the Frog Prince.
DAD
Okay. Got it. Now, who are the characters?
(As she speaks the characters names each character steps out.)
Daughter
Obviously, Snow White.
DAD
Who is also Rebecca.
Daughter
Yes. She is also Rebecca.
(Actress play Rebecca stands a little taller knowing she has a name.)
And the Stepfather. (Correcting herself) The Mean Stepfather.
(Actor playing Step Father should adjust his look.)
The Mother.
(Mother steps out.)
The Frog.
(Hops out.)
And the Prince.
(Steps out.)
DAD
Aren't they the same person?
Daughter
Yes. The Prince is the frog. The frog is a Prince.
DAD
So we only need one actor.
Daughter
(Sighs) Okay.
(Actor who came out as the Prince exits. The actor playing Frog stands up like a Prince.)
And the Picture.
(The actor playing the Prince steps out as the Picture.)
DAD
That's not a character. That's a prop.
(Picture steps back offstage.)
Daughter
The picture talks.
DAD
Okay. (He types the name.) The Picture.
(Actor re-enters as the picture.)
Daughter
And the Narrator.
(Narrator enters with a huge prop book.)
And the Narrator says:
Narrator
Once upon a time, there was a girl named Snow White, who is also called Rebecca. She had a nice mother but an evil stepfather.
DAD
A mean stepfather.
Daughter
Yes, a mean stepfather.
Mean Stepfather
Picture, picture, on my window. Who is the nicest of them all?
Picture
Snow White is the nicest. But you are handsome.
DAD
And this made him angry?
Daughter
Yes.
DAD
But the picture said he was the most handsome.
Daughter
He said she was nicest.
DAD
But isn't most handsome as good a nicest.
Daughter
Snow white is nice on the inside. The Mean Stepfather is good-looking but not nice on the inside. Dad, why do you always ask all these questions?
DAD
I just want this to be the best story.
Daughter
It's my story.
DAD
Okay.
Daughter
So the mean stepfather says, "You are never allowed to go to any balls or dances."
DAD
He says this to the picture?
Daughter
Dad! He says this to Snow White!
DAD
Oh.
Mean Stepfather
You are never allowed to go to any balls or dances.
Snow White
Why Dad? Why can't I?
Daughter
'Cause I said so.
Mean Stepfather
'Cause I said so.
Daughter
(looking at Dad's paper) Because. It should be because, Dad. You wrote 'cause.
DAD
That's what you said.
Daughter
Okay, keep it. So now the narrator.
Why Subscribe?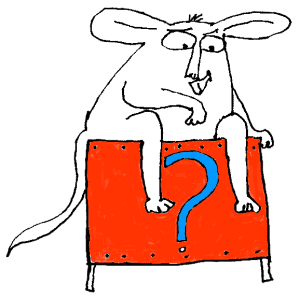 Inside Drama Notebook, you will find a huge collection of well-organized lesson plans, scripts for kids, drama activities, 50 drama games on video and more! Join today and dramatically reduce your planning time while delivering fresh, innovative drama lessons to your students! If you are new to teaching drama, this site will be a Godsend! You will immediately feel confident about teaching drama like an expert. The site guides you step-by-step and provides you with materials that you can use right away with your students.
If you have been teaching for years, Drama Notebook will inspire you with a fresh new approach and innovative ideas!
The site is packed with original, innovative lessons and activities that you will not find anywhere else—and new materials are added monthly.