5 characters. 2F; 3M; 19 pages in length. Approximately 20 minutes running time. A comedic nativity story written by Donald A. Reasoner Jr.
So What's The Real Story? is a comedic play about the birth of Jesus. A group of kids have been tasked to write a Christmas play for their church which proves to be a difficult one. They can't agree on the facts and soon realize they don't really know the story all that well. With the help of Tiffany's father, they'll learn the facts of the story and clear up all of their misconceptions. A hilarious and informative Christmas play for all ages to enjoy!
Donald A. Reasoner Jr. lives in Okinawa, Japan with his wife and family and teaches Bible, music and performing arts to middle and high school students.
Excerpt from the play:
CAST OF CHARACTERS
TIFFANY  (THE SOFT SPOKEN LEADER OF THE GROUP)
COURTNEY  (A GENTLE SPIRIT, BUT IS KIND OF THE KNOW IT ALL)
SETH  (THE YOUNGEST, A LITTLE DITSY, BUT HAS A GOOD HEART AND IS ABLE TO LAUGH AT HIMSELF)
JEREMY  (STRUGGLES WITH SARCASM, BUT AT HEART HE WANTS TO BE A GOOD GUY)
DAD (MR. BAILEY) (KIND, GENTLE, NOT A KNOW-IT-ALL, BUT IS VERY KNOWLEDGEABLE)
COSTUMES:
(CASUAL CLOTHES THAT YOU WEAR AFTER SCHOOL/WORK OR ON A SATURDAY)
SETTING:
(THEY CAN BE SEATED AT A KITCHEN TABLE OR GATHERED IN A FAMILY ROOM OF
SORTS WITH A SOFA, COMFORTABLE CHAIRS AND NOTE-PADS TO WRITE ON)
JEREMY
(TALKING WITH HIS MOUTH FULL AND CROSSING THE ROOM TO SIT DOWN) So what did you say these cookies were called again?
TIFFANY
My mom calls them "chubby hubbys".
COURTNEY
Why does she? (SHE SUDDENLY GETS IT) Oh, because they make her "hubby" chubby?
TIFFANY
(NODDING) My mom's humor is an acquired taste
(THEY ALL CHUCKLE)
COURTNEY
So let's get started. Does everybody know why we're here?
TIFFANY
We're here because the pastor asked us to write a short play about the Christmas story.
SETH
And if it's good enough, he'll let us perform it in front of the whole church.
COURTNEY
Wouldn't that be so cool if a play we wrote was performed for everyone in our church…and if it's really good enough, maybe someday we'll see it on (DRAMATICALLY) Broadway!
TIFFANY
Well, let's just get it written first…okay?
SETH
Yeah, first things first. So…where do we start?
TIFFANY
Maybe we should go over the main points of the Christmas story, and then develop our plot from there. What do you think?
JEREMY
That sounds good. Who wants to go first? (AN UNEASY SILENCE) Anyone?
SETH
Well…uh…
TIFFANY
I know that the baby Jesus was born in a manger because there was no room in the Inn.
JEREMY
(EXCITEDLY) Yeah, that's good, what happened next?
COURTNEY
Um…I think he didn't cry, right? And there were three kings that came and gave him gifts…the gifts were…what were the gifts?
SETH
Gold…((TRYING TO COME WITH THE SECOND ONE)…Frankenstein…and something else!
TIFFANY
(CORRECTING HIM) Frankincense …
SETH
I knew that.
COURTNEY
And…Myrrh.
SETH
Myrrh. That's right!
JEREMY
And…there were angels.
SETH
(CONFIDENTLY, AS IF HE'S GIVING AN IMPORTANT PIECE OF INFORMATION) Herald angels.
JEREMY
Yes, herald angels…are they different from regular angels? Anyway, they were singing…weren't they?
COURTNEY
I think so.
TIFFANY
I know that King Herod wanted to kill all the babies.
SETH
That's right! I know this part too! King Herod tried to kill all the babies in Bethlehem, but (HE'S LOST SO HE STARTS MAKING THINGS UP) the little drummer boy stopped them… somehow… uh… (THEY ALL STARE AT HIM IN DISBELIEF AND HE RESPONDS INNOCENTLY) what?
JEREMY
Man, this is going to be harder than we thought.
TIFFANY
I'll be right back. (RUNS FROM THE ROOM)
COURTNEY
(WATCHES TIFFANY LEAVE THE ROOM AND THEN SLOWLY BEGINS) You know guys, we hear this same story every year in Sunday school, but I'm embarrassed to say, I don't know the facts as well as I thought I did.
JEREMY
(SARCASTICALLY) And Seth doesn't know them at all.
SETH
(INDIGNANT) Hey!
COURTNEY
He's just kidding. I think it's obvious that none of us is an expert on the Christmas story.
JEREMY
Why do you think that is?
COURTNEY
I don't know, maybe it's because we've seen so many TV. shows and movies with different story lines. That makes it hard to differentiate between what's true and what's not.
JEREMY
(ADMITTING THE SAD TRUTH) Maybe it's also because we haven't spent enough time reading the actual story in our Bibles.
(THEY ALL NOD IN AGREEMENT…AWKWARDLY)
Why Subscribe?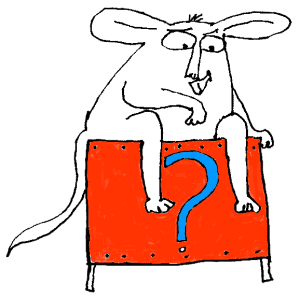 Inside Drama Notebook, you will find a huge collection of well-organized lesson plans, scripts for kids, drama activities, 50 drama games on video and more! Join today and dramatically reduce your planning time while delivering fresh, innovative drama lessons to your students! If you are new to teaching drama, this site will be a Godsend! You will immediately feel confident about teaching drama like an expert. The site guides you step-by-step and provides you with materials that you can use right away with your students.
If you have been teaching for years, Drama Notebook will inspire you with a fresh new approach and innovative ideas!
The site is packed with original, innovative lessons and activities that you will not find anywhere else—and new materials are added monthly.